Thunderbirds (PG)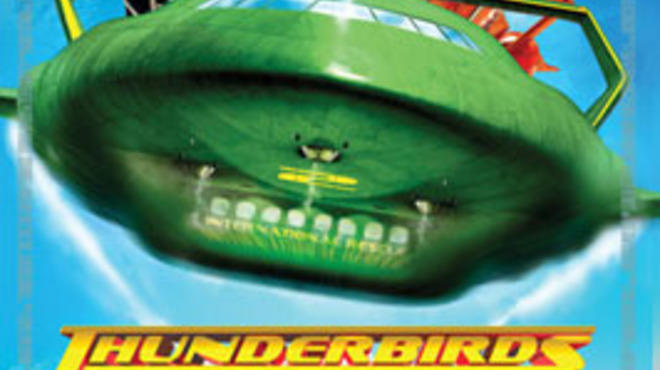 User ratings:
<strong>Rating: </strong>4/5
Rate this
Time Out says
Many of us forty-somethings remember Gerry Anderson's 1960s puppet-based, sci-fi adventure TV series with great fondness. We loved the fantastical rescue vehicles that the Tracy clan employed to carry out its adventurous missions and also the way Tracy Island – their high-tech headquarters – would transform itself into a take-off and landing platform. Yet we rarely objected to the fact that it was all constructed out of cardboard and string. But that was then. Today's youngsters know better than to sit through a corny puppet show, which is why they'll be chuffed to learn there are no strings attached in
Jonathan Frakes
's CGI-equipped, live-action remake. It looks authentically Technicolor-esque and at least two cast members – Sophia Myles' secret agent Lady Penelope and her chauffeur Parker (Ron Cook) – are spot on embodiments of their puppet originals.
And so to the main substance of the film which, quite frankly, resembles Swiss cheese. Jeff Tracy's son Alan is eager to join his father and older brothers on their rescue missions, but he's just not old enough; which is why he's mostly island-bound. Rather handily for Alan, a megalomaniac known as The Hood (
Ben Kingsley
) has set up a hoax alarm from space and Jeff and the boys have taken the bait, leaving them stranded for much of the film, while Alan and a few mates thwart Kingsley's bank robbery plans in true Enid Blyton fashion. What impenetrable, overwrought codswallop this one's turned out to be. Lest you start frothing at the mouth, I advise dropping the kids off at the box office and getting the hell out of there.
Author: DA
Release details
Rated:
PG
UK release:
2004
Duration:
95 mins
Share your thoughts