Contact Us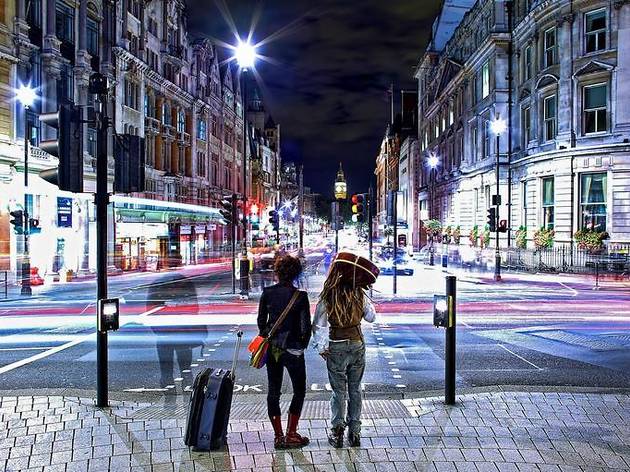 For us to support you best, we recommend you scroll down to find the relevant country and then the relevant team.
Quick links:


---
Or contact one of our offices from the locations below:

Have you spotted a factual inaccuracy, a closed venue or some other error on the Time Out website? Please contact hello@timeout.com.
Want to work for us? Check out our current job postings and apply now.
---
Time Out General Inquiries
---
Time Out Market
---
Offices

Global Headquarters (Time Out London, Time Out Group plc, Time Out Market)
77 Wicklow Street
London WC1X 9JY
UK
---
North American Headquarters (Time Out New York & Time Out Market New York)
1540 Broadway, 42nd Floor
New York City, NY 10036
USA
---
Los Angeles
555 W 5th Street, 35th floor
Los Angeles, CA
USA
---
Chicago
220 N Green St, Suite 2073
Chicago, IL
USA
---
---
---
---
---
Spain Headquarters (Time Out Barcelona)
Plaça Reial, 18 Primera Planta
08002 Barcelona
Spain
---
Madrid
Calle Orense 16, 1ºA
28020 Madrid
Spain
---
Portugal Headquarters (Time Out Lisbon)
Avenida da Liberdade 10, 4th floor
1250-144 Lisboa
Portugal
---
Porto
Praça Coronel Pacheco, 8
Edifício PINC Sala 12
4050-453 Porto
Portugal
---
Paris
18 Rue de Londres
Paris 75009
France
---
Singapore
#14-01 71 Robinson Rd
Singapore 68895
---
Hong Kong
7/F, 40 Bonham Strand, Sheung Wan
Hong Kong
China
---
Sydney
41 Bridge Rd
Glebe, NSW 2037
Australia
---
Melbourne
Mitchell House
Level 4/ 358 Lonsdale St
Melbourne, VIC 3000
Australia
---
Editorial Staff

Global Editorial

Global Editor in Chief Caroline McGinn
Global Creative Director Tom Hislop
Global Commercial Editor Stephen Farmer
Head of Global Content Alex Plim
Digital Content Editor Anna Ben Yehuda
Global Engagement Lead Alyx Gorman
Global Video Producer/Director Angela Elvira Bruce
Deputy Global Video Producer Delia Barth

Europe, the Middle East & Africa Editorial

EMEA Features Editor Kate Lloyd
EMEA Deputy Features Editor Isabelle Aron
EMEA & APAC Commercial Producer Katherine Lovage
EMEA Music Editor Oli Keens
EMEA Engagement Editor Samantha Willis
London Managing Editor Mike Williams
London Digital Editor Ellie Walker- Arnott
London News & Events Editor Katie McCabe
London Deputy News & Events Editor Alexandra Sims
London City Life Editor James Manning
London Food & Drink Editor Tania Ballantine
London Drinks Editor Laura Richards
London Art & Culture Editor Eddy Frankel
London Theatre & Dance Editor Andrzej Lukowski
France Editor-in-Chief Houssine Bouchama
France Food & Drink Editor Tina Meyer
Head of Time Out Atelier João Pedro Oliveira
Lisbon Editor in Chief Luís Leal Miranda
Lisbon Deputy Editors-in-Chief Sara Sanz Pinto and Vera Moura
Lisbon Editors Hugo Torres (executive), Cláudia Lima Carvalho (digital), Inês Garcia and Luís Filipe Rodrigues
Lisbon Journalists Clara Silva, Eurico de Barros, Francisca Dias Real, José Carlos Fernandes, Miguel Branco, Nelma Viana, Raquel Dias da Silva and Renata Lima Lobo
Lisbon Editorial Support Helena Soares
Lisbon Archive Rui Rato
Lisbon Graphic Design Cláudia de Almeida, Inês Martins (trainee) and Mariana Soares
Lisbon Photography Duarte Drago, Inês Félix (trainee) and Manuel Manso
Lisbon Video Mariana Valle Lima
Porto Editor in Chief Mariana Morais Pinheiro
Porto Editors Mariana Duarte
Porto Journalists Ana Patrícia Silva, Cláudia Lima Carvalho, Dulce Dantas Marinho, Eurico de Barros, José Carlos Fernandes, Luís Filipe Rodrigues, Nelma Viana, Renata Lima Lobo, Ricardo Capitão and Teresa Castro Viana, Bárbara Baltarejo (trainee), Margarida Ribeiro (trainee), Patrícia Santos (trainee)
Barcelona Editorial Director María José Gómez
Barcelona Managing Editor Borja Duñó
Barcelona Food & Drink Editor Ricard Martín
Barcelona City Editor Maria Junyent
Barcelona Music Editor Borja Duñó
Barcelona Theatre Editor Andreu Gomila
Barcelona Film Editor Josep Lambies
Barcelona Art & Fashion Editor Eugènia Sendra
Barcelona News and Video Editor Marc Andreu
Barcelona Digital Editors Manuel Pérez, Erica Aspas, Jan Fleischer
Barcelona Collaborators Aleix Cabau, Sebastià Portell, Xavier Amat, Laia Beltran, Javier Blánquez, Òscar Broc, Gerard Casau, Santi Fondevila, Violeta Kovacsics, Júlia Gamissans, Maria Gorgues, Eulàlia Iglesias, Carlos Losilla, Oriol Malet, Beatriz Martínez, Aina Mercader, Juan Carlos Olivares, Josep Pedrals, Javier Pérez Senz, Marta Porter, Bàrbara Raubert, Martí Sales, Sergi Sánchez, Pere Vall, Daniel Vázquez Sallés, Nuria Vidal
Madrid Editorial Director Marta Bac
Madrid Managing Editor Josep Lambies
Madrid Food & Drink Editor Gorka Elorrieta
Madrid Film Editor Josep Lambies
Madrid Fashion Editor Noelia Santos
Madrid Collaborators Alicia Alamillos, Dani Cabezas, Irene Calvo, Sergio del Amo, Pilar G. Almansa.

North America Editorial

North America Head of Content Rocky Rakovic
North America Features Editor Tim Lowery
North America Theater & Dance Editor Adam Feldman
North America Film Editor Joshua Rothkopf
North America Kids Editor Danielle Valente
North America Engagement Editor Deme Wells
New York Deputy Features Editor Will Gleason
New York Food & Drink Editor Bao Ong
New York Associate Food & Drink Editor Emma Orlow
New York Art/Editor-at-Large Howard Halle
LA Editor Michael Juliano
LA Restaurants & Bars Editor Stephanie Breijo
Chicago Editor Morgan Olsen
Chicago Deputy Editor Zach Long
Miami Editor Virginia Gil
San Francisco Editor Sarah Medina
Boston Editor Eric Grossman
Montreal Editor JP Karwacki


Asia Pacific Editorial

Hong Kong Chinese Editor Ann Chiu
Hong Kong Food and Drink Editor Craig Sauers
Hong Kong Art & Things To Do Editor Olivia Lai
Hong Kong Shopping & Beauty Editor Cara Hung
Singapore Editor Nicole-Marie Ng
Singapore Digital Editor Delfina Utomo
Singapore City Life Writer Cam Khalid
Australia Editorial Director Nick Dent
Australia National Food & Drink Editor Emily Lloyd-Tait
Australia National Arts & Culture Editor Ben Neutze
Australia Growth Editor Delima Shanti
Melbourne Editor Cass Knowlton
Melbourne Associate Editor Rebecca Russo
Melbourne Editorial Assistant Nic Dowse
Sydney Editor Emma Joyce
Sydney Associate Editor Claire Finneran
Sydney Editorial Assistant Olivia Gee