What's the deal with… Tom Odell?
Everything you need to know about the fast-rising Brit Award favourite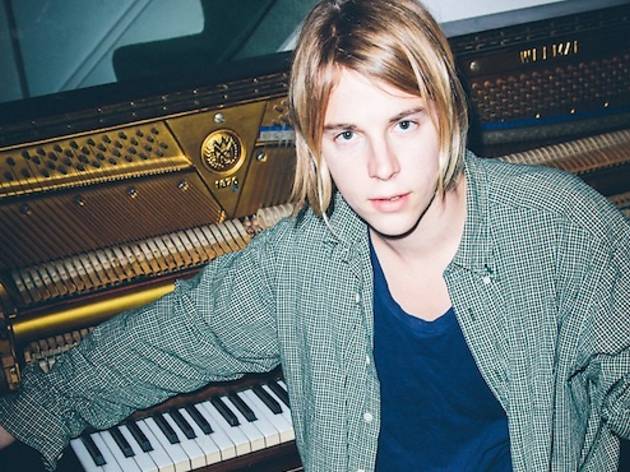 Odell like yodel?
No, like, 'Oh well'.
Does he yodel?
Also no, but this 22-year-old alt.folkie from Chichester does write, sing and play piano with lots of chart promise.

Ah, like Chris Martin from Coldplay.
To a degree, but Odell is closer to old piano-wielding Wigan favourites Starsailor. His fragile voice often sounds ready to break just before he launches into a heady blues yowl.

Why should I let this particular watery eyed wonder into my life?
This one comes pre-approved. Odell won the Brits Critics' Choice Award this year and is one of the BBC's Sounds of 2013. He's also in favour with US megastar Taylor Swift – the two are rumoured to have been flirting at the Brits.
How do I get a piece of the action?
His debut album 'Long Way Down' is out April 15, but he's also playing a string of shows in London this year, which include
Somerset House's Summer Series
. Grab your tickets without Odell-ay.
Read more music features
We love discovering new music that hits that special spot, so we asked some #takeovertimeout contributors: what's your top song of 2015 so far?
Time Out reader Joe Presley discovers five things you didn't know about Arcade Fire
Guy and Howard Lawrence tell Time Out reader Hannah Ashraf about their new album and becoming more than just a dance band
Time Out reader Jaime Tung explores the magic of an intimate concert hall in Chelsea
We put your most common Google searches to the Canadian singer
The iconic singer slays Rihanna, Miley, Gaga and Kanye in this exclusive extract from her autobiography
The synthpop stars open up about their new album and how they beat the cyber-bullies
Everything you need to know to get tickets for Glasto '16
The name's Smith… Sam Smith. How does 'Writing's on the Wall' from 'Spectre' shape up to the best Bond themes of all time?
Show more
See all Time Out music features