François-Xavier Roth interview
Roth is set to conduct Stravinsky's 'The Rite of Spring' at the BBC Proms. He tells us why his recreation of the 1913 premiere will shock us all again
By Jonathan Lennie Wed Jul 10 2013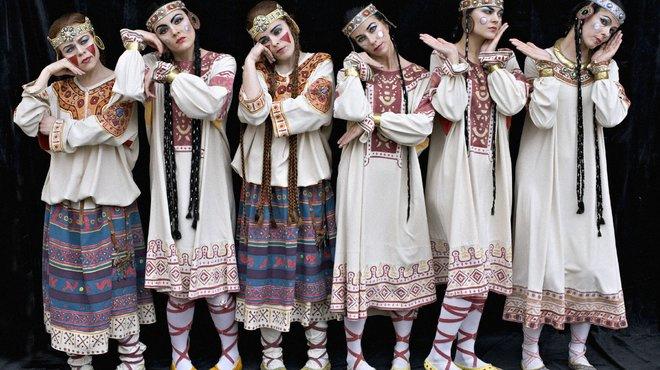 The Finnish National Ballet perform The Rite of Spring © BBC/Nick Briggs

The impact of certain works of art have often been exaggerated, but Igor Stravinsky's ballet score 'The Rite of Spring' really did occasion a riot at its 1913 Paris premiere. The extraordinary piece, based on a Russian folk tune and about the savagery of nature, is the seminal orchestral work of the twentieth century, and yet, according to conductor François-Xavier Roth, none of us has ever heard this masterpiece as its Russian composer conceived it.

This is no mere conjecture on the part of the 41-year-old French maestro. He asserts that while World War I delayed the publication of the score, in the meantime, Stravinsky simplified it to accommodate orchestral musicians' inability to cope with his extraordinarily new musical language, full of universal virtuosity and constantly shifting polyrhythms. It was truly music of the future. When Stravinsky was later asked if he would reintroduce some of his original difficulties, like the switching between plucking and bowing strings in the final movement, he replied, 'The musicians are not ready for that. Maybe in 60 years.'

Now, exactly a century on from its premiere, Roth and his talented period-instrument ensemble Les Siècles are more than capable of doing it justice and have been given permission by the publishers Boosey & Hawkes to perform the original 1913 edition, which they will do at the BBC Proms.
'The musicians are not ready for that. Maybe in 60 years'

And what is so different about the original version? 'The complexity of the rhythmical language is still there,' says Roth, 'but the orchestration is much richer and the virtuosity of the players is pushed even further. The sound is also completely different – there's much more colour and articulation. It is not only a loud and amazing piece. For example, at the premiere, for all the loud instruments like the brass, he asked for mutes. So the passages that we know today that sound very loud and jangly, at the premiere were used in the same dynamics, even louder – sometimes triple forte – but with the mutes. So it gives this darkness and this wildness, which maybe we have lost today with the modern instruments.'

Furthermore, according to Roth, the original score is not just more difficult on paper, but the instruments (which in 1913 would have been from the late nineteenth and early twentieth centuries) are more difficult to play. 'We discovered things you cannot believe,' he says. 'For instance, the famous opening bassoon solo – when you play it with the period instrument, you understand why it was so difficult. It is not only the high register, which is very tense by itself, but also with the original instrument we are missing a key. But more than that, it is the combination of the instruments – it is incredible to realise how the guts strings blend and fight with the articulation and the rhythm of the score.'

In order to recreate the original sound world of 'The Rite of Spring', Roth and members of Les Siècles have spent several years as detectives, identifying the individual players of the Orchestra of the Ballet Russes (which gave the premiere), then examining the instrument logs of the various Parisian orchestras for which they played at the time, to establish the very model numbers of their instruments, which they have then tracked down or reproduced. 'It was no coincidence that the composer chose to give the premiere in Paris,' says Roth. 'When Stravinsky prepared "Le Sacre du Printemps", because he knew the score would be very difficult, he asked for a special orchestra. The Orchestre de Ballets Russes was made up of all the best players in Paris at the time. So it was a very specific orchestra for a very special project.'

They may have been the best orchestra at the time, but this band of French musicians definitely were not ready for this game-changing work. 'The players were very good, for sure,' says Roth, 'but it was a shock – like a cold shower, the shock of the radicality of this modern music.'
---
---
See our guide to this year's BBC Proms