Album review: Thomas Meglioranza
A New York new-music MVP puts his expressive stamp on a timeless Schubert song cycle
By David Shengold Wed Sep 11 2013
Time Out Ratings :
<strong>Rating: </strong>4/5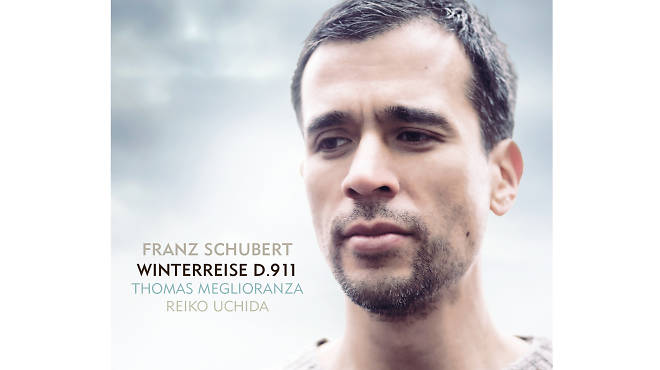 Thomas Meglioranza, Winterreise
Schubert's lieder cycle Winterreise ("Winter Journey") can be a grim ride if approached as the marmoreal icon it's become in the art-song world. One of the strengths of the fine new recording by baritone Thomas Meglioranza and pianist Reiko Uchida is that although the implicit tragic love story is keenly traced and elaborated over the span of two dozen songs, a sense of youthfulness and recurring hope against the odds provides some respite from the potential gloom. Meglioranza mines any and every opportunity for variety in Wilhelm Müller's text, which is beautifully articulated. Uchida, playing on a gorgeous-sounding 1881 Steinway, provides consistently supple and responsive rhythmic and melodic support.
The New Jersey–raised Meglioranza is an integral part of New York's new-music scene; Uchida, a Californian graduate of Mannes and Juilliard, teaches at Columbia. Both have broad artistic curiosity and experience, but very specific stylistic insights that prove complementary. The baritone easily encompasses the required range; plusher voices have recorded these songs, but his command of textual and dynamic nuance proves compelling throughout—plus, a hint of tonal fragility at climaxes doesn't come amiss in this love-haunted work.—David Shengold
See more in Opera and Classical Music