R. Andrew Lee rewrites the history books with November
A restless classical pianist offers the premiere recording of a long-lost minimalist epic by Dennis Johnson
By Steve Smith Mon Mar 11 2013
Time Out Ratings :
<strong>Rating: </strong>4/5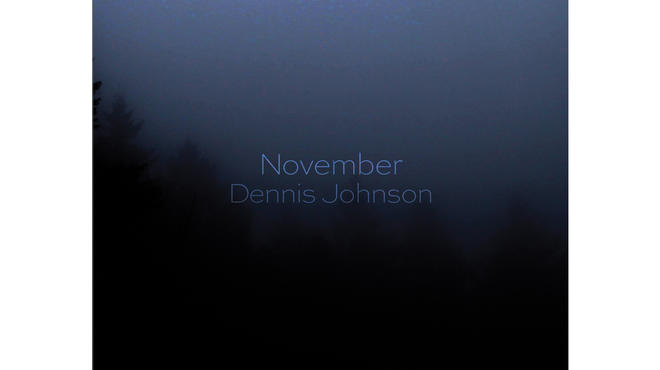 Dennis Johnson - November
History credits La Monte Young with birthing musical minimalism, a revolutionary impulse that dispensed with the cerebral rigors of post-Webernian serialism in favor of more physically attuned sensations: melodic simplicity, rhythmic regularity, and the trance-inducing qualities of repetition and drone. But what if Young himself says that's not the whole story? If minimalism has a zero point, it's his Trio for Strings, from 1958. But a cassette tape Young slipped to composer, musicologist and critic Kyle Gann in 1992 shed new light on Dennis Johnson, an obscure California composer who shaped early minimalism and inspired Young.
That tape contained a 120-minute extract from November, a piano work Johnson ostensibly composed in 1959. Made up of brief, repeating melodic cells suspended in an improvisatory lattice, the work reportedly was six hours long; Young named a forebear to his own mystic marathon, The Well-Tuned Piano.
Gann, working with the tape, anecdotal evidence and, eventually, a partial score provided by Johnson, reconstructed the work. Enter pianist R. Andrew Lee, whose impressive string of albums on the oddly named Irritable Hedgehog label has included major pieces by outliers like Tom Johnson, Ann Southam and William Duckworth. Lee's new recording of November, a five-hour span of superhuman patience and stamina, rescues Johnson from oblivion, and offers a sea of tranquility far removed from the everyday grind.—Steve Smith
R. Andrew Lee performs November at Issue Project Room March 16
Follow Steve Smith on Twitter: @nightafternight
See more in Opera and Classical Music