The Taverner Consort digs into mythic Monteverdi
Andrew Parrott and his storied ensemble celebrate four decades with a new recording of 'L'Orfeo'
By David Shengold Mon May 20 2013
Time Out Ratings :
<strong>Rating: </strong>3/5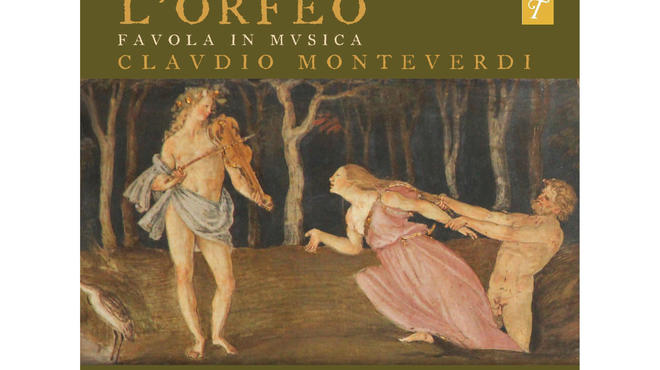 Often credited as the first fully realized opera, Claudio Monteverdi's 1607 L'Orfeo was called by its composer a favola in musica—literally, a "fable in music." The work is also about music, since its story, from classical sources including Ovid and Virgil, concerns the power of Orpheus's lute to move heaven and hell. It starts with an allegorical prologue by Music itself—a castrato role, here taken by otherworldly countertenor David Hurley—and ends with Apollo inviting his gifted mortal son to join him in starry eternity: the original hall-of-fame induction.
The stylized, yet wrenching L'Orfeo is as different from Monteverdi's other surviving stage masterpieces (The Return of Ulysses and The Coronation of Poppea, both from the 1640s) as The 39 Steps is from Vertigo. The score leaves plenty of room for improvisation and lavish choice among coloristic accents and devices; Andrew Parrott deploys the 29-member Taverner Players with superb control.
Charles Daniels takes on the title role with considerable artistry; his tenor remains pure and ductile, if not ideally youthful-sounding. Another practiced stylist, light, precise soprano Emily Van Evera, doubles as the Messenger and Proserpina, roles that would be handled with greater impact by a darker voice. The capable international cast sings better Italian than British and German early-music singers used to, but there's only one native speaker aboard, and that's telling. The choral work shows breathtaking ensemble. Avie's atmospheric, excellently engineered version has outstanding recorded competition, but warrants investigation.—David Shengold