Oscar predictions for 2014
Time Out looks at the contenders for the 2014 Academy Awards
By Time Out editors Sun Jan 12 2014
Best Actor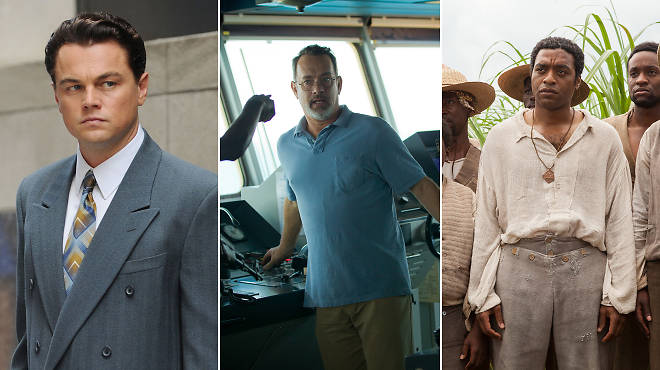 Will win
Matthew McConaughey for Dallas Buyers Club
Should win
Chiwetel Ejiofor for 12 Years a Slave

Should have been nominated
Robert Redford for All Is Lost

The frontrunner
Matthew McConaughey's performance as homophobic redneck turned AIDS victim and pharmaceutical campaigner Ron Woodroof in Dallas Buyers Club is the natural frontrunner. It's a frank, powerful performance, refusing to shy away from the uglier aspects of both the man and the disease. McConaughey is an industry favourite who has climbed the ranks from indie obscurity to mainstream slush to "proper" acting roles.

Possible spoilers
Let's not rule out Bruce Dern for Nebraska. He's an acting legend who has spent too long in unworthy roles, and his turn as a befuddled dad reconnecting with his son has all the wit, warmth and insight the Academy loves.

Who else is nominated?
Chiwetel Ejiofor took the big prize at BAFTA for his thoughtful turn in 12 Years a Slave, but let's face it, his Oscar chances are slimmer than McConaughey's waistband.

Leonardo DiCaprio's crooked stockbroker in The Wolf of Wall Street will likely prove too outrageous, too coke-fuelled, too hooker-happy to charm the more conservative voters.

Christian Bale for American Hustle is the male equivalent of Meryl Streep's Best Actress nomination. It's a kneejerk nod for an actor many voters admire, even if his work this time around isn't exactly earth shattering.
You might also like
---
The best films now showing
Rated as: 4/5
Critics choice
Jennifer Lawrence goes impressively fierce for this penultimate chapter.
Rated as: 4/5
Critics choice
Director Amir Bar-Lev diagnoses the collective mentality of State College, Pennsylvania, a town so in love with football and local hero Joe Paterno, it lost sight of morality.
Rated as: 5/5
Critics choice
Regarded as a classic in France (and a known influence on Japan's Studio Ghibli), this sprightly 1980 animated film deserves a cult here.
See more Time Out film reviews