Oscar predictions for 2014
Time Out looks at the contenders for the 2014 Academy Awards
By Time Out editors Sun Jan 12 2014
Best Foreign Film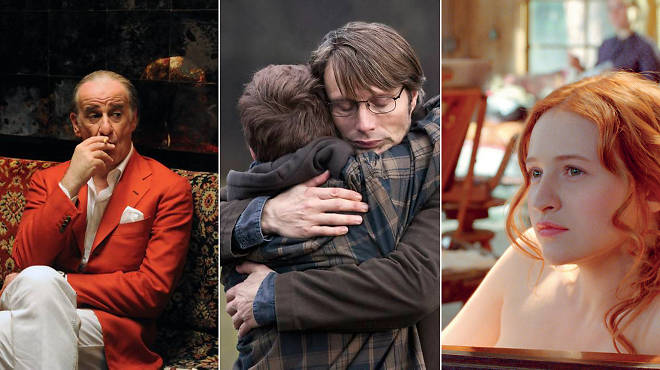 Will win
The Great Beauty
Should win
The Great Beauty
Should have been nominated
Wadjda
The frontrunner
Comparisons to the great Italian director Federico Fellini could help the cause of Paolo Sorrentino's The Great Beauty among ageing Oscar voters who think that's what great European cinema looks like. It's also a terrific film: stylish, strange and moving in the way it tells of a fast-living dandy (Toni Servillo) in his fifties who's beginning to wonder what his life is worth. It's set in Rome, but viewers in Hollywood will easily relate.

Possible spoilers
Voters in this category have a habit of overlooking great films in favour of the middle-of-the-road, safe option. The Hunt is a solid Danish drama from Festen director Thomas Vinterberg which looks at small-town outrage centred on a suspected paedophile and primary-school teacher. It's knotty but accessible—and Danish star Mads Mikkelsen is a recognisable face. Meanwhile, Omar is a strong Palestinian film about youth and radicalisation, and its commentary on foreign troubles that Oscar voters might even be aware of could help its cause.
Who else is nominated?
The Missing Picture is a stop-motion animated study of murder in Cambodia and The Broken Circle Breakdown is a musical romance from Belgium.
You might also like
---
The best films now showing
Rated as: 4/5
Critics choice
Woody Allen's latest—a lighthearted romance set in 1920s Germany and France—is one of his most charmingly conceived and performed efforts.
Rated as: 4/5
Critics choice
Taking a break from serious superheroics, the Marvel brain trust gets a little silly, with redemptive results.
Rated as: 5/5
Critics choice
The ambition is staggering—a domestic drama shot over 12 years with the same cast—but Richard Linklater more than makes good on his experiment, bringing warmth and insight.
See more Time Out film reviews