The best and worst Disney movies: Have your say
We've chosen our favorites from the Walt Disney Company's animated output. Now vote for the ones you love most.
By Time Out editors Thu Jun 26 2014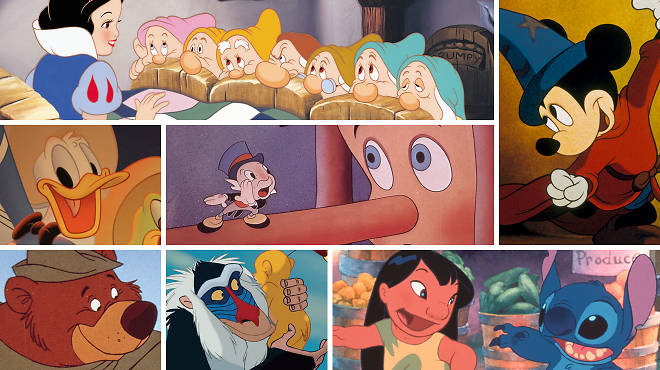 Do you love furry forest creatures, fairy princesses and wicked witches? Or do you think Disney's animated films are sentimental tripe? We've watched all 53 Disney animated features, from Fantasia to Frozen, and sorted them into a list from worst to best. But do you agree with our choices? Take a look at the list below and vote for your favorite.
Are Disney films wise, funny and visually stunning—perfect for all the family? Or are they sappy and sentimental, brainwashing kids with all-American values? Everyone has an opinion of the 53 animations released over the years by the Walt Disney Company, but which Disney movies deserve a place on your DVD shelf, and which are best forgotten? We count down the best and worst Disney animated movies.
See the best and worst Disney movies
---
The best films now showing
Rated as: 5/5
Critics choice
Jake Gyllenhaal goes bug-eyed as a crazed opportunist who finds his calling as a vulturelike collector of crime footage, in screenwriter Dan Gilroy's thrilling directorial debut.
Rated as: 4/5
Critics choice
Since the late '70s, the Mekons have maintained an unusual durability, especially in the context of punk peers. Their story, well-unpacked here, is unexpectedly moving.
Rated as: 4/5
Critics choice
At the ripe old age of 83, Jean-Luc Godard embraces the head-spinning potential of 3-D in this free-form provocation, with subjects ranging from Frankenstein to dogs.
See more Time Out film reviews