The best and worst Disney movies: Have your say
We've chosen our favorites from the Walt Disney Company's animated output. Now vote for the ones you love most.
By Time Out editors Thu Jun 26 2014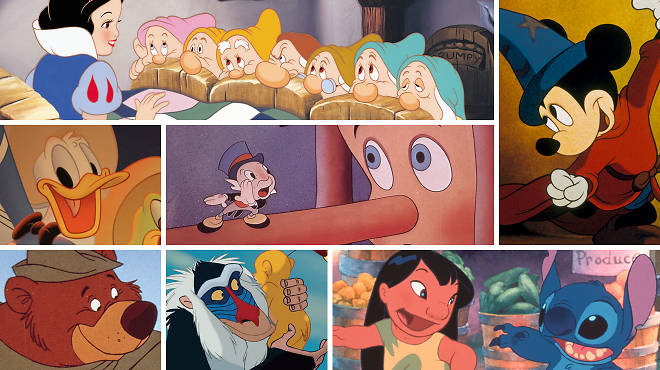 Do you love furry forest creatures, fairy princesses and wicked witches? Or do you think Disney's animated films are sentimental tripe? We've watched all 53 Disney animated features, from Fantasia to Frozen, and sorted them into a list from worst to best. But do you agree with our choices? Take a look at the list below and vote for your favorite.
Are Disney films wise, funny and visually stunning—perfect for all the family? Or are they sappy and sentimental, brainwashing kids with all-American values? Everyone has an opinion of the 53 animations released over the years by the Walt Disney Company, but which Disney movies deserve a place on your DVD shelf, and which are best forgotten? We count down the best and worst Disney animated movies.
See the best and worst Disney movies
---
The best films now showing
Rated as: 4/5
Critics choice
Springing out of Queens and some unconventional parenting, Nasir bin Olu Dara Jones became the rapper Nas and released Illmatic in 1994 at age 20. This is that story.
Rated as: 5/5
Critics choice
Transformed into the kind of wickedly confident Hollywood thriller you pray to see once in a decade, David Fincher's latest emerges as the stealthiest comedy since American Psycho.
Rated as: 4/5
Critics choice
Viggo Mortensen, Kirsten Dunst and Inside Llewyn Davis's Oscar Isaac star in a tourists-in-trouble scam story that will have you smiling at the virtues of old-school suspense.
See more Time Out film reviews