Toronto halftime report
Unions dissolved, guilt reigned and faith in film thrived.
By Joshua Rothkopf Tue Sep 13 2011
---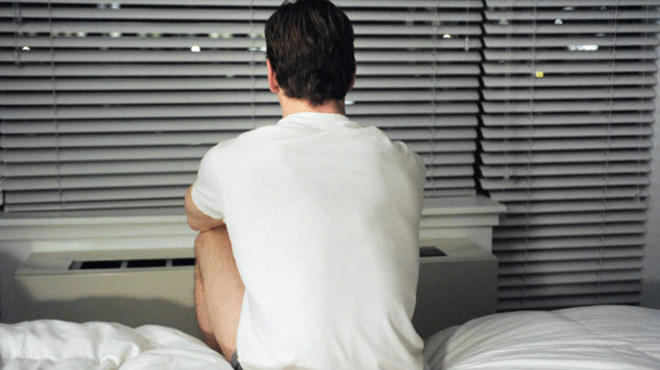 Michael Fassbender in Shame
New York City hasn't been far from people's thoughts at the Toronto International Film Festival. Longtime attendees remembered the shock of ten years ago, and how TV screens overshadowed any director's personal opus; Sunday's public screenings were prefaced by a sobering montage of testimony from fest directors recalling the worst of it.

RECOMMENDED: Full coverage of the Toronto Film Festival

Call it a cosmic bit of closure, then, that this year's TIFF presented a thrillingly perfect NYC movie—which unspooled in public on September 11, no less—that joins the company of greats. Steve McQueen's hypnotic Shame, bruised with urban dislocation, evokes Manhattan dysfunction like no drama since American Psycho. It's a film about sex addiction—and, via the riveting Michael Fassbender as a sleek, attachment-free chick-magnet, it definitely delivers on the skin. But it doesn't take more than a sequence or two for the movie to bloom beyond perversity into a scraped-out realm of loneliness: a place of late-night subway rides and glinting glass. This man is broken; his city, even bumping with the tunes of Blondie and Tom Tom Club, is presented as loveless and hurting from a wound that won't scab over. So much of Shame is precisely observed, it's shocking to realize that visual-artist-turned-director McQueen (Hunger) is British-born and only on his second feature.

Idyllic love, meanwhile, hasn't shown many signs of onscreen vitality thus far. Emily Bront's immortal Wuthering Heights found a vibrant rethink in a lingering adaptation by Andrea Arnold, deeply rooted in the natural world. (These are wild and windy moors, indeed.) Dogs yelp and beetles scramble noisily as Cathy and Heathcliff strain to hold on to what's passed, the latter character played, against trend, by a black man—it works. Take This Waltz, about an unraveling Toronto marriage made up of Michelle Williams and a well-cast Seth Rogen, struggled with partial success to mine the truth of a union deadened by comfort and complacency. (The director, gifted actor Sarah Polley, remains strong with performers, previously demonstrated with her astonishing 2006 debut, Away from Her.) Werner Herzog's hard-hitting triple-murder documentary Into the Abyss somehow had room for a starry-eyed advocate falling in love with a convicted inmate; that's how hard we've had to dig for hope.

It may be that the most compassionate movie here, Iran's intricately plotted A Separation (a prize winner at Berlin's fest), most gracefully captures the sense that some gaps simply can't be bridged. A middle class husband and wife drift apart; meanwhile, a criminal case brought on by a wronged caretaker ratchets up the tension. Even though the legal system here is an alien one, you recognize these modulations of anger, righteousness and besieged civility. Young children watch nervously as parents raise their voices and clash; the tone is modern and pragmatic. You walk out onto Toronto's streets after movies like these and the world, tough as it is, seems a place for survivors.

Follow Joshua Rothkopf on Twitter: @joshrothkopf
You might also like
---
Film events calendar for New York City
Time Out videos
---
---
Tweets by Time Out NY
Tweets about "@timeoutnewyork"
@TimeOutNewYork
Subscribe to Time Out New York on Spotify for playlists and recommendations from our Music team.


Check out New York's best restaurants, hottest street style, cool apartments and more.