Arts & Entertainment
Your complete guide to Penang's art exhibitions, theatre plays, musicals, comedy, movie reviews and film trailers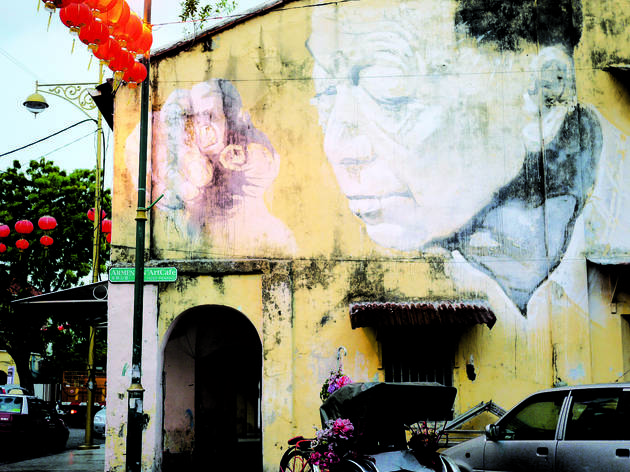 Penang's best art galleries
Your art appreciation begins now
Read more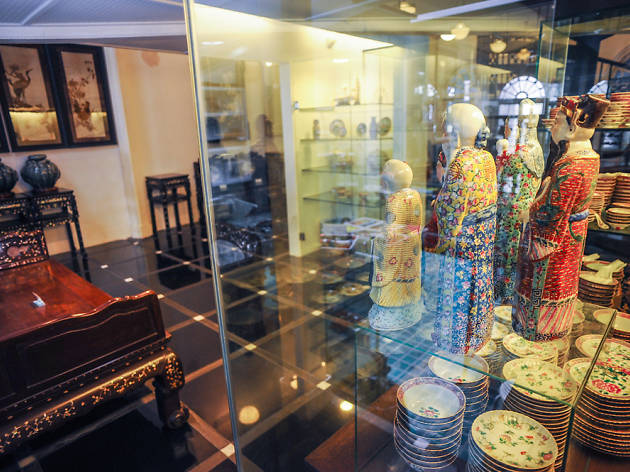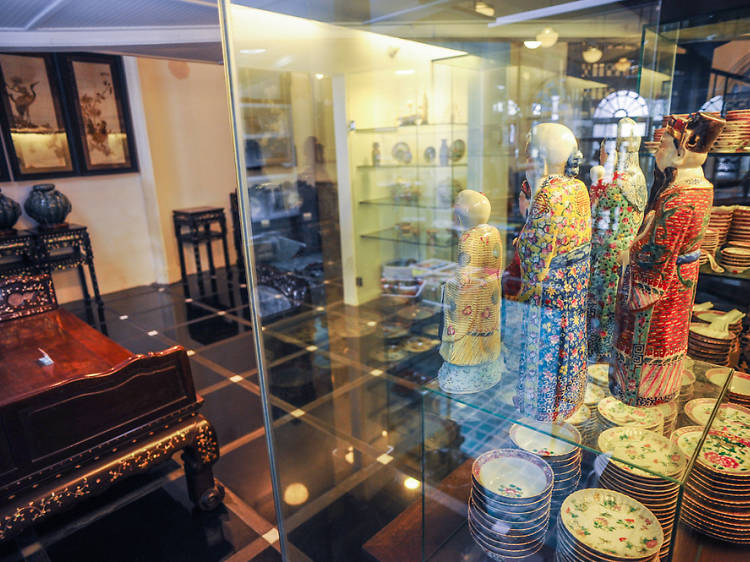 50 things to do in Penang: Arts and culture
Here's how you can channel your inner culture vulture
Read more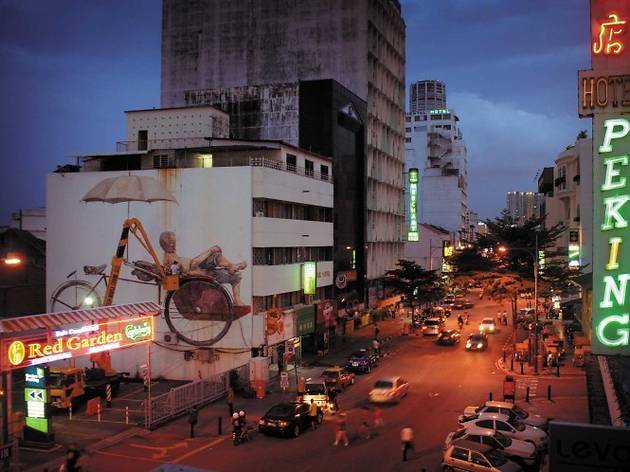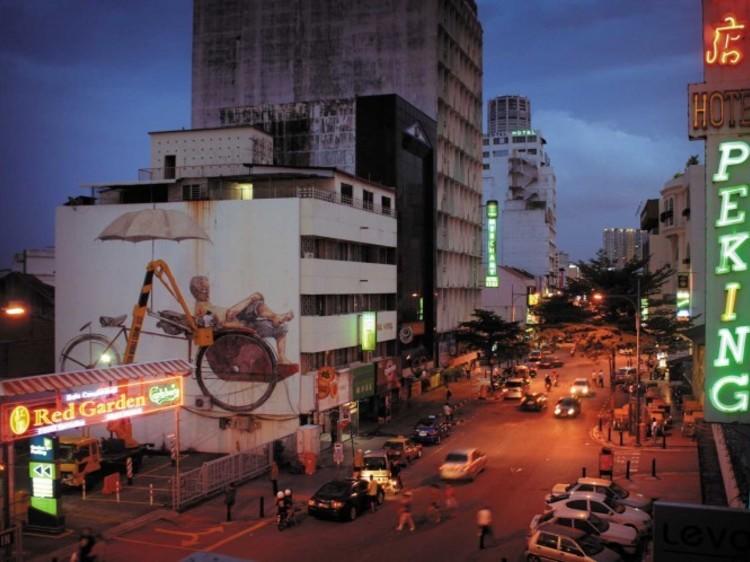 Street art by Ernest Zacharevic
A look at Penang's most photogenic graffiti art
Read more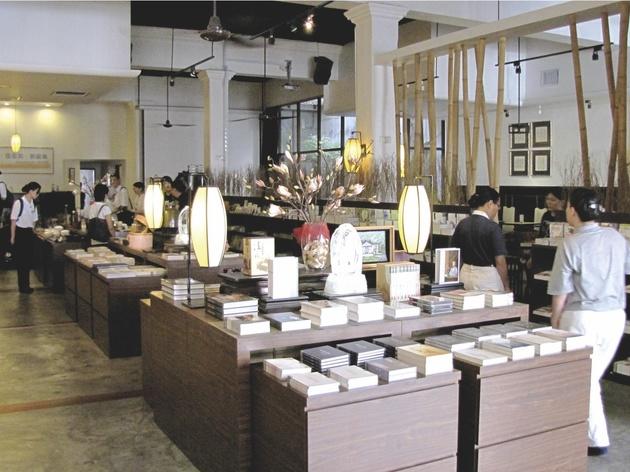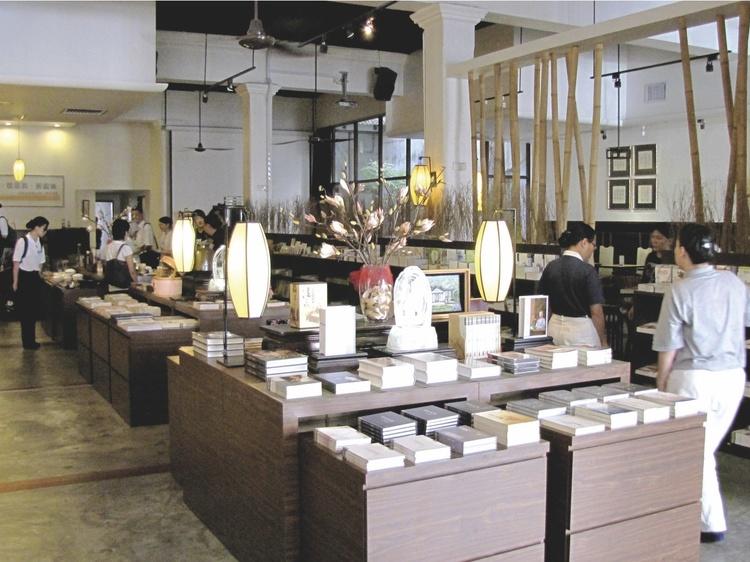 Independent bookshops in Penang
Where you can score some inspirational reads
Read more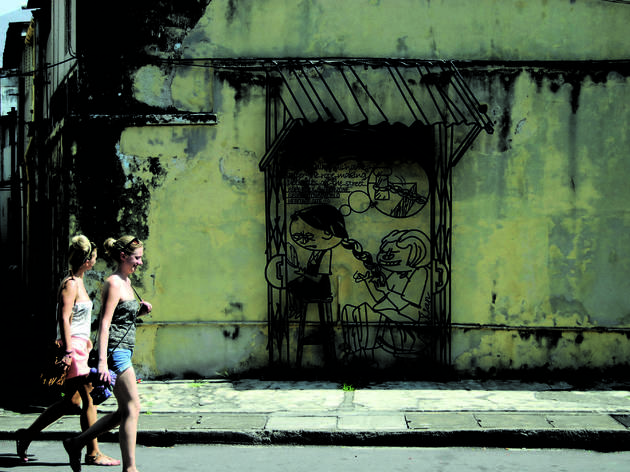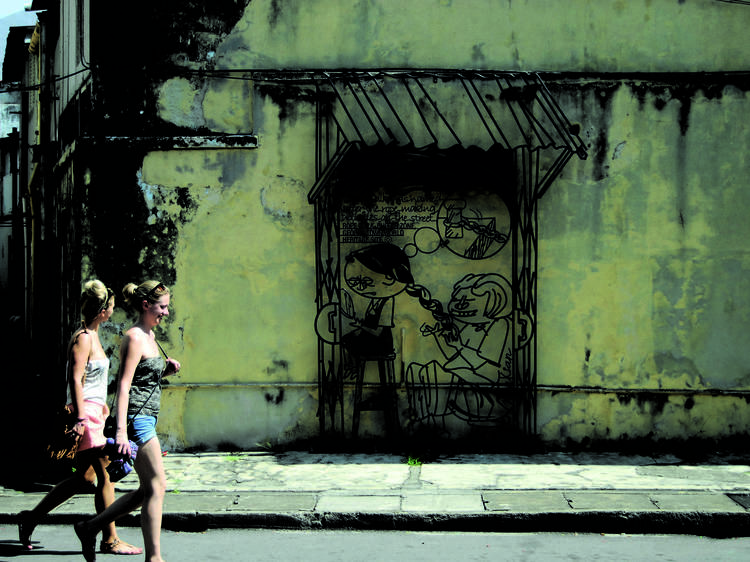 Street art in Penang
A guide to George Town's glorious street art
Read more
Latest film reviews and releases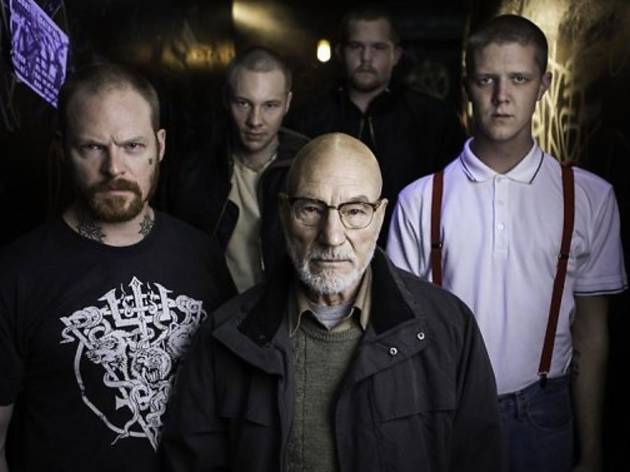 Green Room
The Ain't Rights are the fictional punk band at the heart of Jeremy Saulnier's defiantly unmusical yet gripping indie thriller, and the group's members seem scrappy enough. They siphon gas from strangers' cars for their dilapidated touring van and sulk their way through podcast interviews. Onstage in an Oregon shithole of a bar, they antagonize the skinhead crowd and flee to their backstage dressing room. That's when things get interesting in 'Green Room', a smart movie that's obliquely about the rage that can fuel violence as well as art. It's a thin line between the two, represented by the locked door to the band's private space, one that feels increasingly fragile. The club's proprietor, played by a malevolent Patrick Stewart, turns out to be a white supremacist of scary authority; before he even needs to say 'make it so', minions assemble to take out the group, for no just reason at all. Special mention should be made of the absolutely disgusting gore effects – arm slashings and belly slicings – achieved by a makeup department clearly in thrall of old-school craft. This is a brutal movie that finds unusual freedom in limitations, as do wiry bassist Pat (Anton Yelchin) and bleach-blond concert attendee Amber (Imogen Poots), who both turn out to be pretty handy with weapons. Chalk it up to their killer instincts.
Read more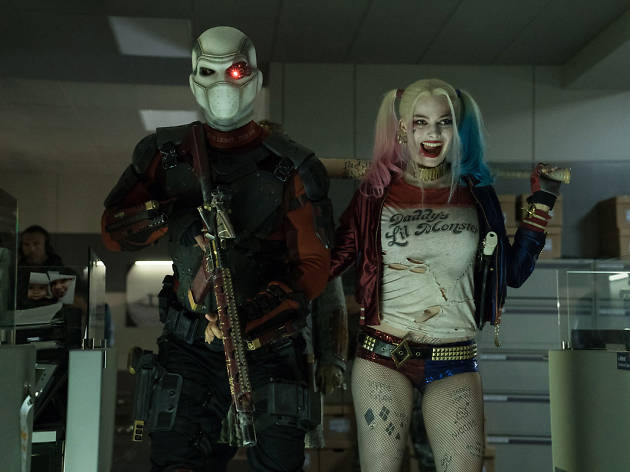 Suicide Squad
The big fear about the punky, not-for-kids comic-book movie Suicide Squad was that it might be too try-hard: Hollywood awkwardly slumming it with the alt crowd. But this loony wise-cracking DC Comics story, directed with anti-glossy grit by David Ayer (End of Watch, Fury), plays like a twisted B-side to some of the slicker movies in the comics world. "You want to put our national security in the hands of witches, gang-bangers and crocodiles?" asks one government official as ruthless high-up Amanda Waller (Viola Davis) – the baddest badass in a movie full of them – introduces her scheme. Law and order is crumbling after Batman v Superman, and Waller intends to assemble a ragtag band of sicko 'meta-humans' to fight evil. One by one, the Squad is gathered. Will Smith is former gang member Deadshot; Margot Robbie is psychiatrist turned psychopath Harley Quinn; Adewale Akinnuoye-Agbaje is Killer Croc; and so on. Waller has a second trick up her sleeve: she controls Enchantress (Cara Delevingne), an archaeologist by day, possessed shape-shifter after hours. This is Batman's world, and the chiselled guy (aka Ben Affleck) pops up but ends up looking like the square guy at a cool party. The soundtrack – Rolling Stones, The White Stripes, Eminem – says a lot about where this movie pitches itself: playfully fun in a Tarantino-lite sort of way. And it's not all ultra-violence: each member of the Squad secretly dreams of a family, a fitted kitchen and a garden. In the end, Suicide Squad e
Read more
The BFG
A little orphan girl is snatched from her bed late at night by a big-hearted vegetarian giant and whisked off to an unwelcoming land of over-sized cannibals in Roald Dahl's much-cherished 1982 book 'The BFG'.
Read more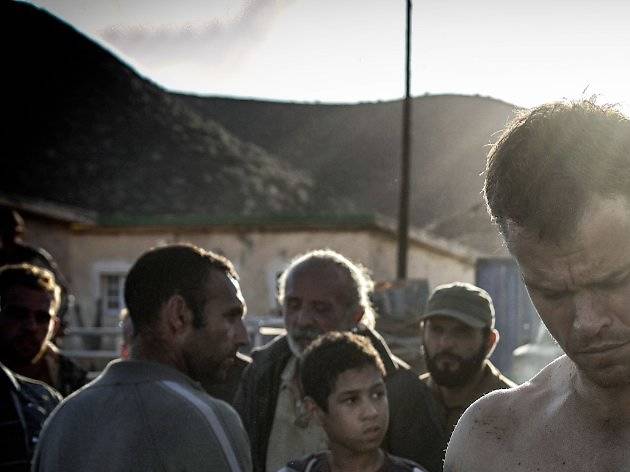 Jason Bourne
Matt Damon and Paul Greengrass prompted widespread surprise with their decision to return to the Bourne series, despite the neat closure of trilogy capper The Bourne Ultimatum.
Read more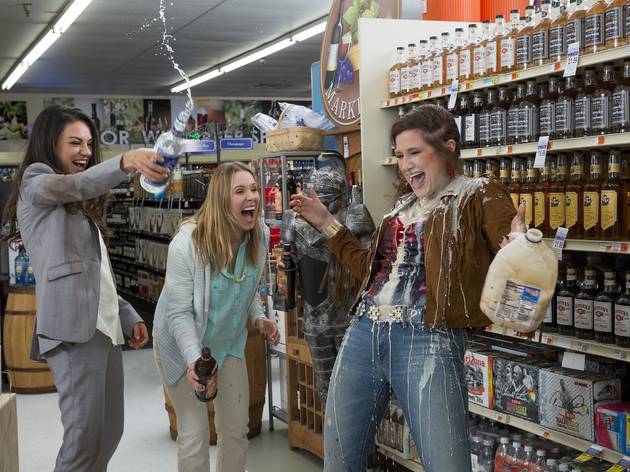 Bad Moms
Although Bad Moms was written and directed by the creators of the uneven Hangover trilogy (Jon Lucas and Scott Moore), any hopes that it will play out as an estrogen-charged, drugs-and-booze-fueled farce are quickly squashed.
Read more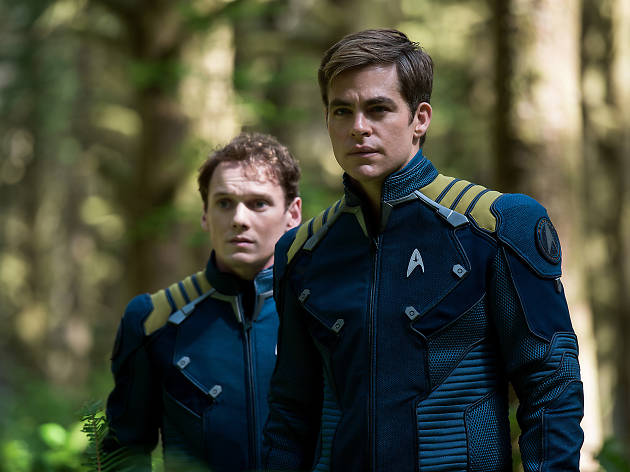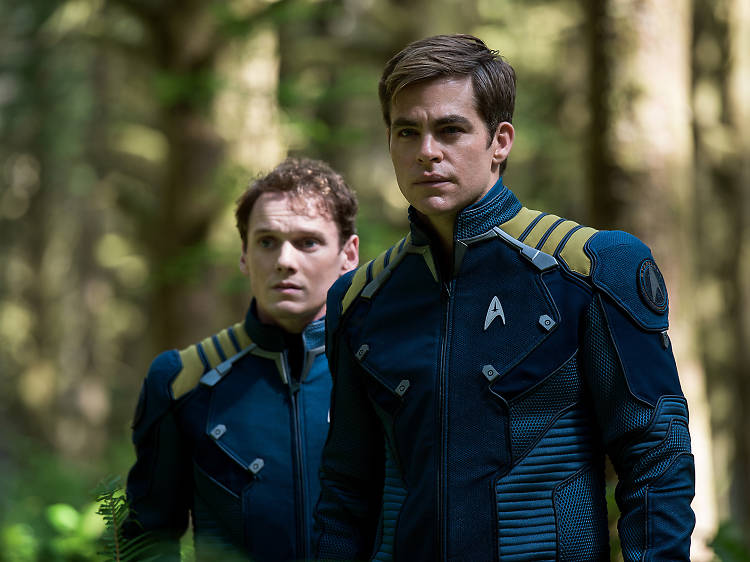 Star Trek Beyond
Too much ambition can be a dangerous thing. The previous 'Star Trek' movie, 2013's 'Into Darkness', was packed with it: a sprawling epic full of new worlds, violent consequences and hefty emotional moments. It was later – just a little unfairly – voted the worst Trek movie ever by some of the series's most hardcore fans. So it's a genuine pleasure to report that 'Star Trek Beyond' is not ambitious in the slightest – unless you count the filmmakers' absolute commitment to making audiences grin, whoop, and bounce up and down in their seats.
Read more
See all Time Out film reviews