Arts & Entertainment
Your complete guide to Penang's art exhibitions, theatre plays, musicals, comedy, movie reviews and film trailers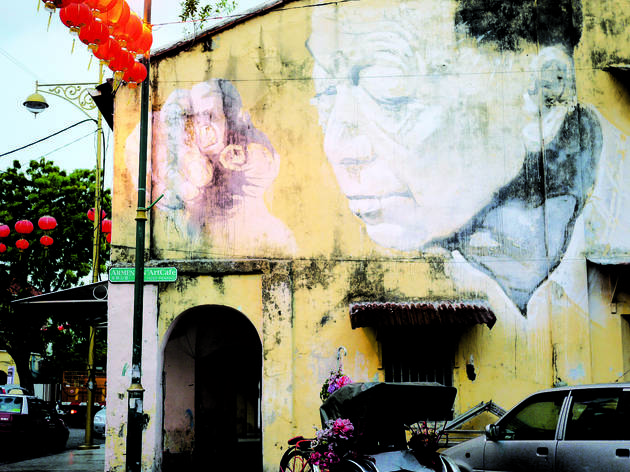 Penang's best art galleries
Your art appreciation begins now
Read more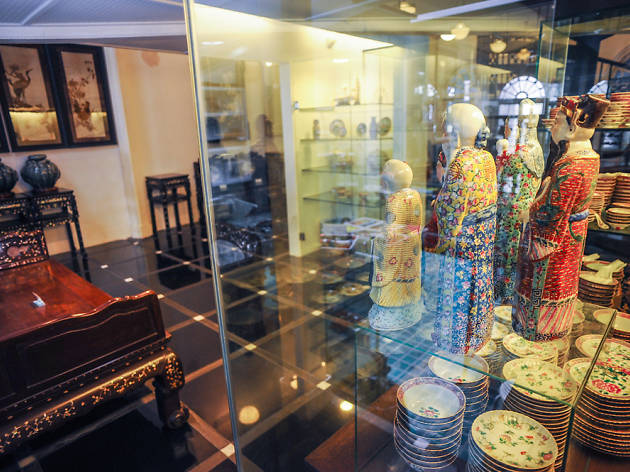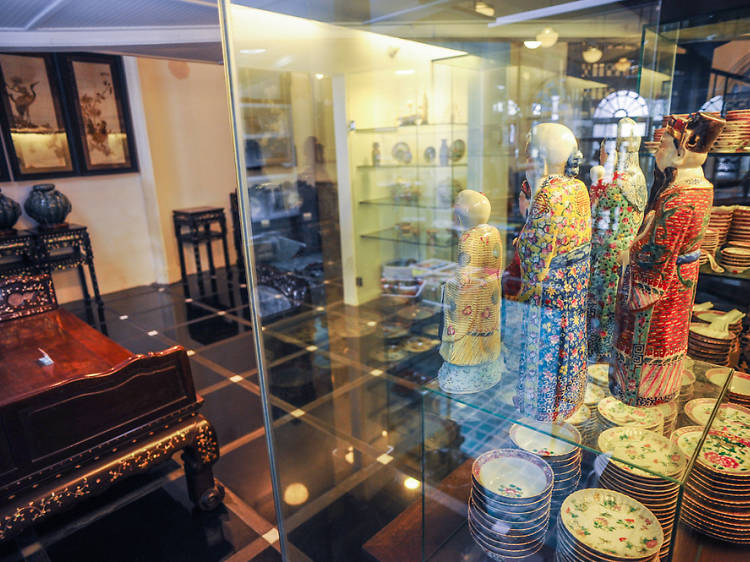 50 things to do in Penang: Arts and culture
Here's how you can channel your inner culture vulture
Read more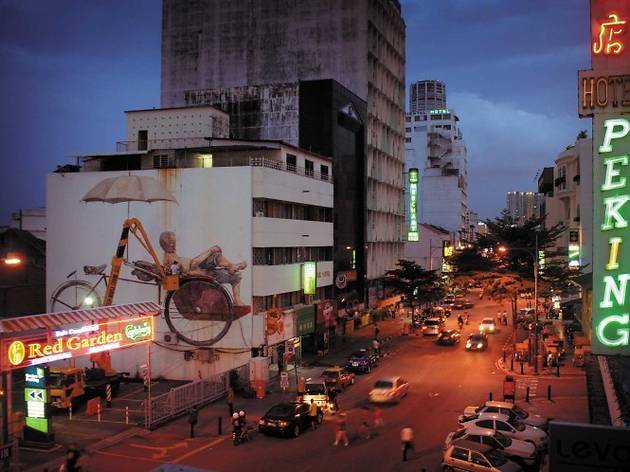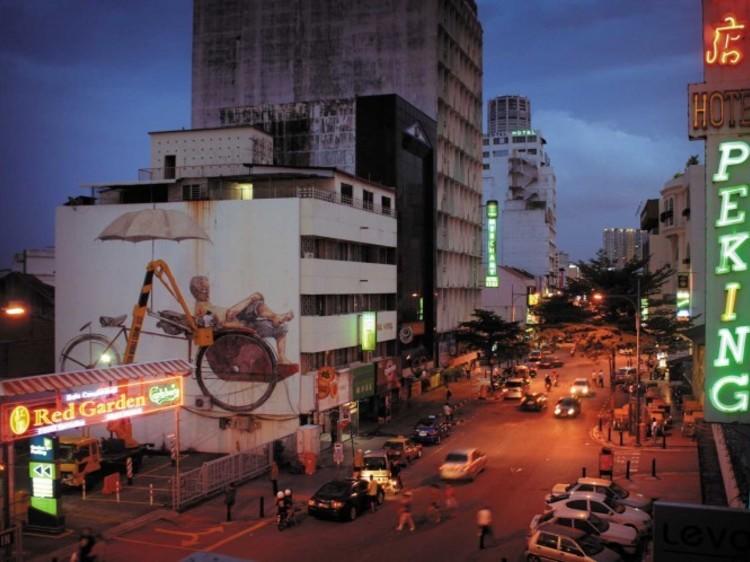 Street art by Ernest Zacharevic
A look at Penang's most photogenic graffiti art
Read more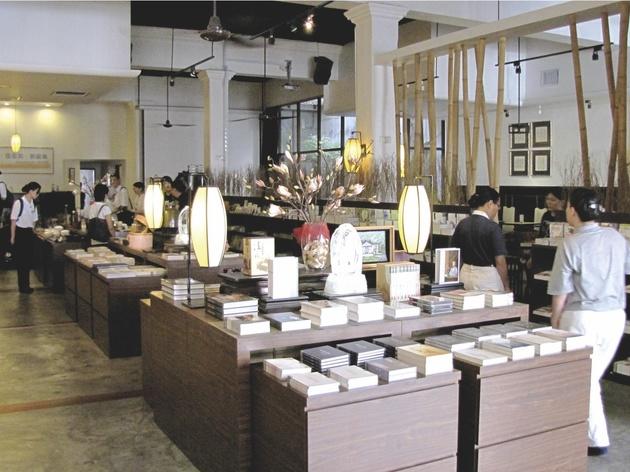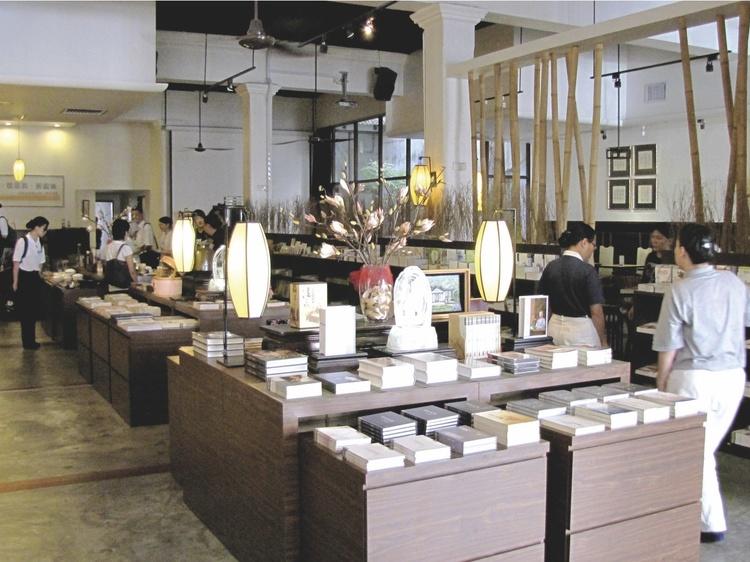 Independent bookshops in Penang
Where you can score some inspirational reads
Read more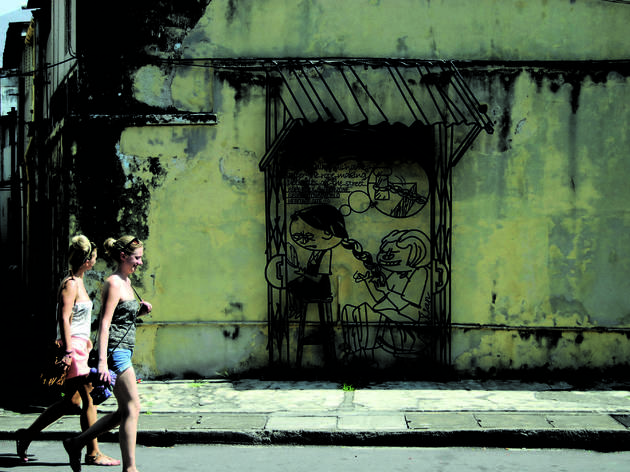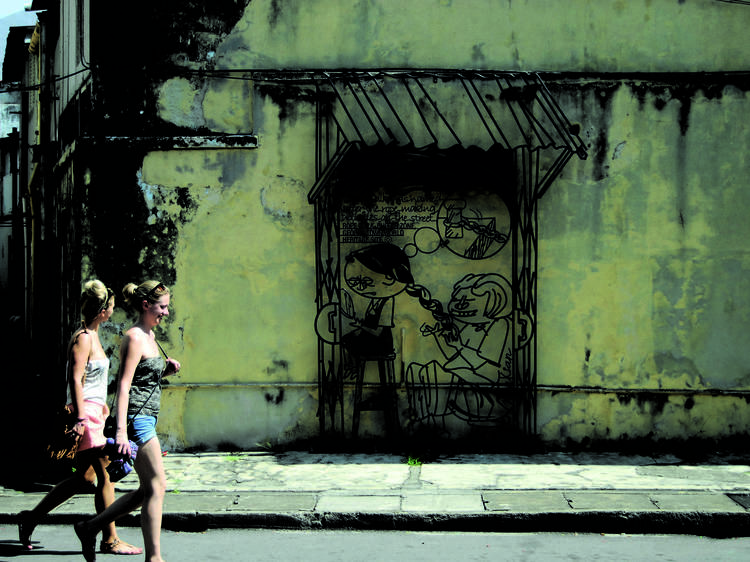 Street art in Penang
A guide to George Town's glorious street art
Read more
Latest film reviews and releases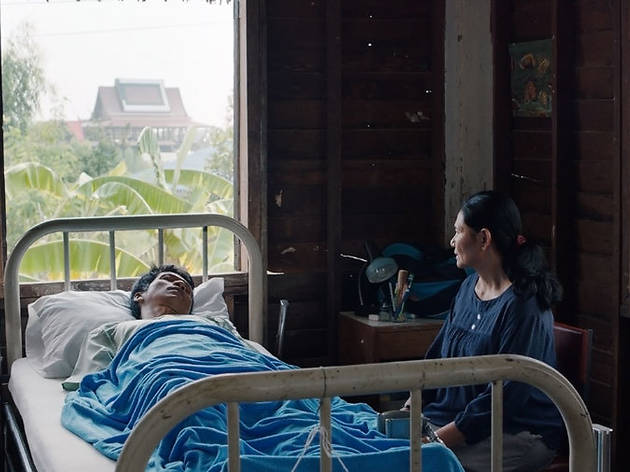 Cemetery of Splendour
'Cemetery of Splendor' is the latest dreamy wonder from Thai director Apichatpong Weerasethakul (he helpfully shortens his name to 'Joe' if you find it a bit of a mouthful). The story, such as it is, concerns a group of soldiers in clinic who've all fallen ill during a strange outbreak of sleeping sickness. At the remote clinic where they're being treated, built on an ancient burial ground, a bond – strictly platonic – develops between a nurse (Jenjira Pongpas Widner) and a patient (Banlop Lomnoi) she rouses into the waking world. Weerasethakul fans expecting the surreal strangeness of his previous films, 'Tropical Malady' and 'Uncle Boonmee Who Can Recall his Past Lives', might be disappointed (there are no red-eyed jungle monsters here, no men turning into tigers). But while this may not resound with the same cosmic heft, it's nevertheless the work of a master artist, with trademark flashes of humour (he's not above a well-timed erection joke). 'Cemetery of Splendor' is a gentle whisper of a film that can only cast its spell if you let your breathing slow down and give yourself over it. And don't stress if you fall asleep – this is a beautiful movie about the things we can't see with our eyes open.
Read more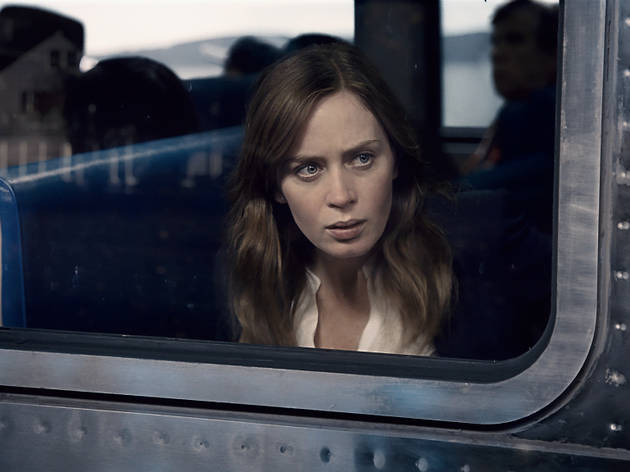 The Girl on the Train
The film of Paula Hawkins's bestselling commuter thriller is taking flak from fans of the book before they've even seen it.
Read more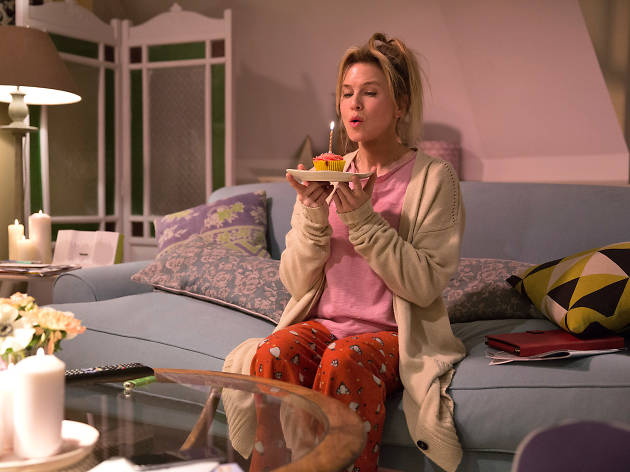 Bridget Jones's Baby
Clever old Bridget. There's been a hell of a lot criticism of her for crimes against feminism. But here she is, triumphantly returning in her forties, less of a twit, funnier, wittier, and – perhaps most importantly – happier with herself. And unlike the last film in the series, 'The Edge of Reason', you don't need to knock back several large glasses of chardonnay for this film to make you laugh. 'Bridget Jones's Baby' picks up a few years after her relationship with Mark Darcy went pear-shaped. (If you've read Helen Fielding's novel 'Mad About the Boy' – the one that bumped off Darcy – ignore it. Pretend it doesn't exist). Bridge is now 43 and single. But instead of crying into her cardigan about dying alone and being eaten by Alsatians, she has thrown herself into her brilliant career as a top TV news producer. (Honestly, she can even pronounce the names of obscure genocidal dictators). Her mates have all settled down and babied-up, so she's got a new best friend, hard-partying millennial Miranda (Sarah Solemani from the British sitcom 'Him and Her'). After declaring that she's past her sexual sell-by date, Bridget has two drunken one-night stands and finds herself unexpectedly up the duff. Is the dad emotionally constipated Mark Darcy (Colin Firth)? Or sexy American billionaire Jack (Patrick Dempsey)? The script is a team effort by Dan Mazer (who's worked with Sacha Baron Cohen), Helen Fielding and Emma Thompson, who writes herself a hilarious role as a sharp-tongued do
Read more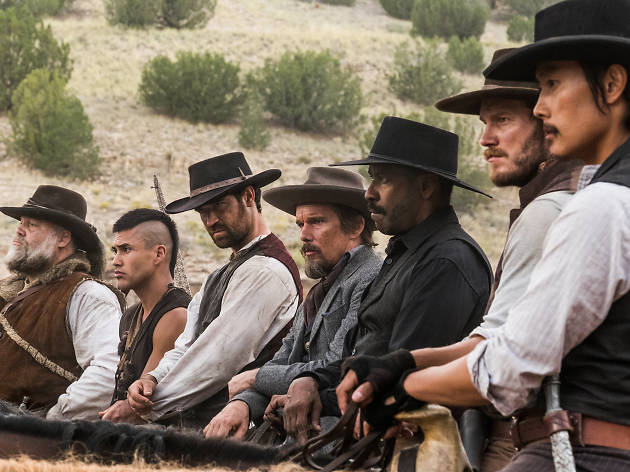 The Magnificent Seven
If you wanted to point to the perfect Hollywood western – not necessarily the most complex or delicately shaded, but tallest in the saddle – John Sturges's iconic 1960 oater would be hard to outgun. It sweeps you up in manly camaraderie. It has a killer cast of rising action stars (Steve McQueen, Charles Bronson, James Coburn). It gallops along to the most exhilarating opening theme ever composed for a movie. So who can blame Antoine Fuqua ('Training Day') for remaking it? His sturdy new version, starring a flint-eyed Denzel Washington as bounty hunter Sam Chisolm (a role once filled by Yul Brynner, passing for 'Cajun'), plays closer to the original's source material, Japanese filmmaker Akira Kurosawa's smoky 1954 film 'Seven Samurai'. Like the best westerns, it's also timely: a tale about a black hero and his six men who clean up a besieged town from rapacious businessmen, it feels like an unambiguously fond farewell to the Obama years. And if Peter Sarsgaard's villain isn't in the same league as the first film's Eli Wallach, he brings some serious scowl to the proceedings. Today's 'Magnificent Seven' is a vehicle for wall-to-wall action, including one devastating sequence with a hand-cranked Gatling gun that calls to mind Sam Peckinpah's gory 'The Wild Bunch'. If Fuqua and his screenwriters (including Nic Pizzolatto from 'True Detective') slightly botch the underlying theme of redemption – Ethan Hawke's haunted ex-Confederate sharpshooter could have been more developed –
Read more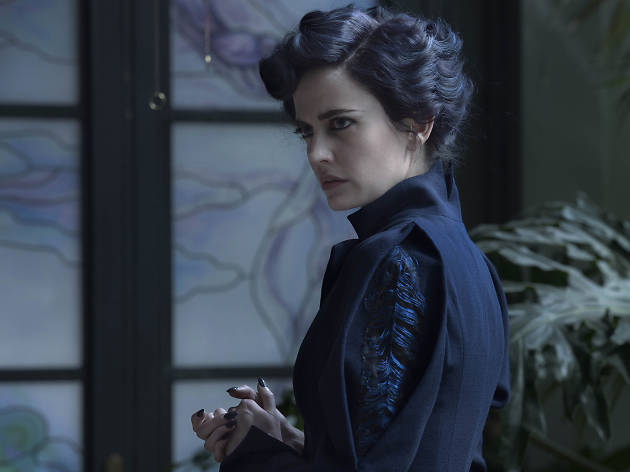 Miss Peregrine's Home for Peculiar Children
Director Tim Burton likes his films busy: watch a classic like 'Beetlejuice' or 'Batman', and you'll be pushed to find a single frame that isn't packed with background detail, weird creatures, ornate furnishings and intricate costumes. The problem with his new film, 'Miss Peregrine's Home for Peculiar Children'', is that the script is every bit as busy ­ and it can get pretty confusing. When Florida teenager Jake (Asa Butterfield) finds his grandpa Abe (Terence Stamp) eyeless and murdered in the woods, he sets off with his Dad (Chris O'Dowd) to seek answers at the mysterious Welsh orphanage where Abe spent his childhood. The building was bombed in 1943, but thanks to a kindly Ymbryne (don't ask) called Miss Peregrine (Eva Green) it still exists within a time-loop as a sanctuary for a gaggle of supernatural kids including weightless Emma (Ella Purnell) and foul-tempered Scottish resurrectionist Enoch (Finlay MacMillan). But life at the home isn't as peaceful as it seems. Dark forces are circling, led by psychotic eye-gobbler Mr Barron (Samuel L Jackson). And then the invisible monsters turn up... Based on a popular young adult novel (isn't everything these days?), 'Miss Peregrine' is so reliant on backstory that the characters spend significant portions of it just telling each other what's going on. Not that it helps: with numerous time-jumps, face-swapping villains and increasingly complicated rules, the second half is David Lynch-like in its labyrinthine impenetrability. W
Read more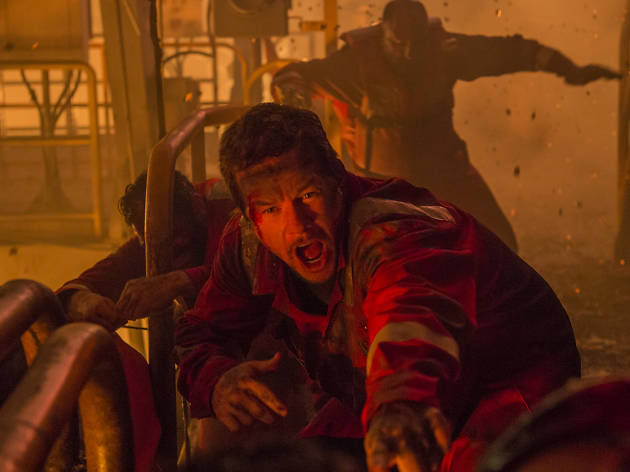 Deepwater Horizon
While the coastal population of Louisiana is still recovering from the Deepwater Horizon oil rig disaster in 2010, Hollywood has clearly decided that the mourning period is over. To be fair, Deepwater Horizon does come with a veneer of seriousness, ending with a sober tribute to the 11 crewmen killed in the blast. But it also works a treat for anyone in the audience who just wants to see a bunch of stuff blown up. Mark Wahlberg stars as Mike Williams, a square-jawed hero straight out of the Bruce Springsteen playbook: the blue-collar family man who stands up to the big boys, speaks his piece and is shouted down. Doing the shouting is John Malkovich, on outrageous scenery-chewing form as the villainous oil executive who ignores the warning signs and allows things to go too far. It's not a question of if everything will all go bang, but when – and how loudly. Very, very loudly, as it turns out, and when the oil catches fire, so does Deepwater Horizon. Directed by Peter Berg, the action is ferocious, fast and bloody – one memorable scene with Kurt Russell's plant foreman and a plate-glass shower door will have you squirming with horror. But it's quite a long way from believable, especially when Wahlberg starts leaping from high platforms like a grimy, Lycra-less Batman. Accusations of tastelessness are bound to come, with some justification – if your priority is to respect the dead, why hire the director of Battleship?
Read more
See all Time Out film reviews