It's all about Time In – for now.
We're all in this together and staying home. Eat well, keep fit, order in, watch your favourite series, have afternoon naps, entertain your kids and most importantly, stay safe!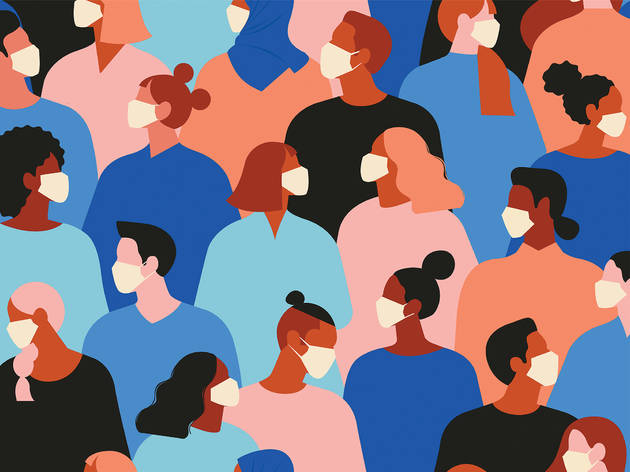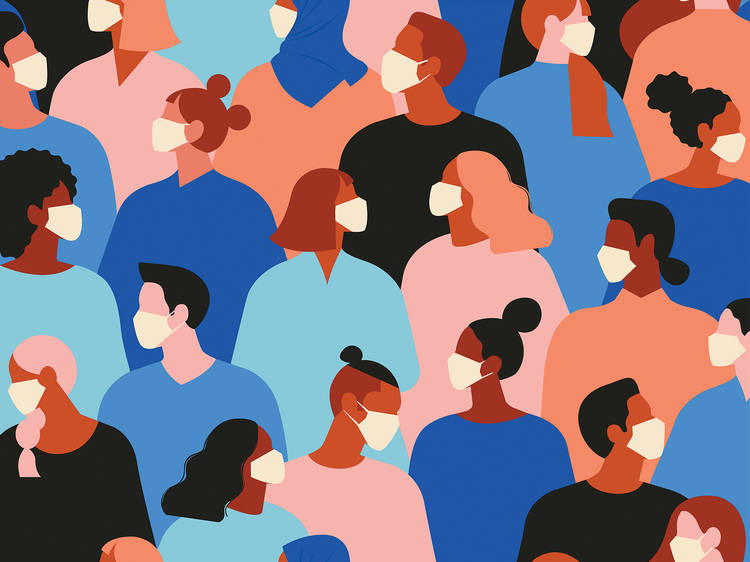 COVID 19 in Penang: What You Need To Know
COVID 19 (Coronavirus Disease 2019) has been described as a global pandemic by the World Health Organisation, which means that it has spread across six continents. We are all aware of it, discussing it non-stop and the media is packed with news and information. There's also a lot of misinformation and we must understand that our first line of defence in a situation like this is having the correct knowledge. Follow official guidelines, remain calm, practise social distancing and good hygiene, stay home and be aware of what the symptoms are. If we all 'obey the rules' collectively for once, this situation will ease with time. For now catch up on all those things you wanted to but never had the time for, binge on those series, overindulge your children, spring clean, keep fit, water your plants, argue with your teens, experiment in the kitchen, work – whatever gets you and the rest of us through this. What is coronavirus? Coronavirus Disease 2019 (COVID-19) is an infectious disease caused by a newly discovered coronavirus. It was first identified in Wuhan, China and as of April 7th, there are 1,349,877 cases across 209 countries / areas / territories with 74,820 confirmed deaths and recovered 286,877. Common symptoms include fever, dry cough, fatigue, aches and pains. Other symptoms include shortness of breath, sore throat.   For more information: Ministry of Health Malaysia World Health Organisation (WHO)   How will COVID-19 affect your daily life in Penang? From now till 31 Ma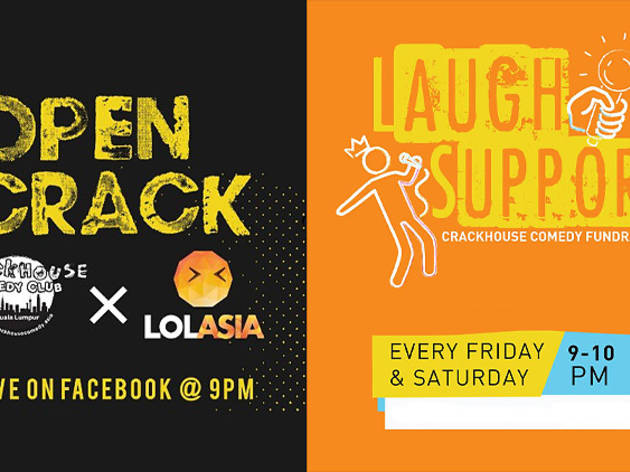 Comedy for a good cause
Known for its riotous nights of comic fun and great line-up of local and international comics, the Crackhouse Comedy Club is bringing its legendary weekend headliner nights online. Prior to the MCO, the club had five weekly events from open mic nights to the big guns on the weekend. These have now moved online to FB where there are virtual stand-up sessions throughout the week. Wednesday is open mic night, and Friday and Saturday sees four headline sets from 9-10pm showcasing the comedic talents of local, regional and international performers. No matter where your taste in humous lies, these comics will have you laughing / sniggering / giggling in the comfort of your own home during the MCO. You can enjoy all this for free, but you can also make a donation of any amount to help keep the comedy club open so that it can continue to operate after the MCO. Your donation will also go towards supporting The Fire Grill's initiative of providing meals to the underprivileged and Covid19 frontliners. They have already given thousands of meals, which makes this a win-win situation – you get to laugh (amazing stress relief) and do something for a worthy cause. https://www.facebook.com/crackhousekl/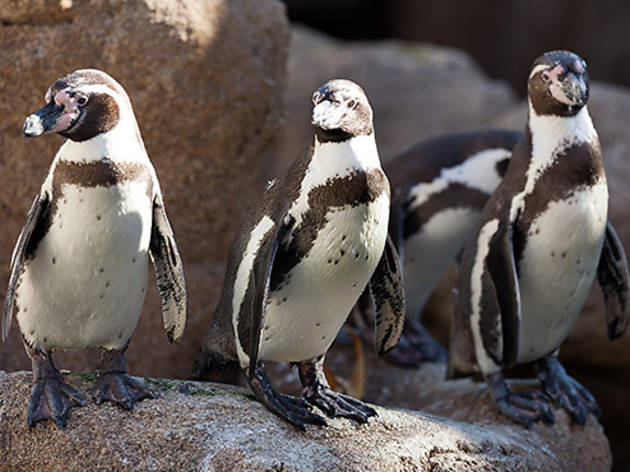 Zoo life around the world
We recommend checking in on these zoos at least once a day to see what the animals and their keepers are up to. London Zoo The London Zoo is considered one of the most famous zoos in the world and is a leading international conservation organisation. While they are momentarily shut, check out their webcams, zookeeper videos and cute snippets of their baby animals. You can also virtually visit the Whipsnade Zoo, which is the largest zoo and safari park in the UK. The site has a dedicated kids' section with games, videos and activities that can augment home school sessions. https://www.zsl.org/ https://www.zsl.org/kids-zsl   San Diego Zoo This zoo consistently finds itself in the top 10 zoos to visit list and for good reason. As another leader in global conservation efforts, the zoo is home to more than 3,500 rare and endangered animals and are streaming live cams from its grounds and safari park. Watch polar bears, penguins, big apes and pandas, and head to their dedicated kids' site, Facebook and YouTube channel for more animal antics and wildlife talks. https://zoo.sandiegozoo.org/ https://kids.sandiegozoo.org/   Chester Zoo Another top 10 in the world zoo ratings, Chester Zoo located in Cheshire in England, is a great family favourite. Home to thousands of animals including rhinos, lions, tigers and orang utans; the zoo holds virtual zoo days on their YouTube channel. Their Facebook page has animal updates with keepers giving tours and insider information. Don't forget t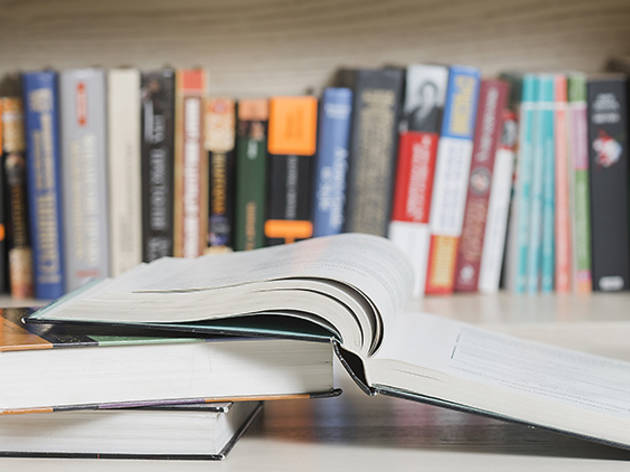 Stay home and read a book
Lit Books This independent bookstore is run by a husband-and-wife team who used to be journalists and are clearly passionate about books. Critically acclaimed fiction across genres is available from the classics and Asian literature to historical biographies and unique cookbooks, each title has been carefully selected to appeal to bibliophiles, casual readers and non-fiction enthusiasts alike. https://www.facebook.com/mylitbooks/   Areca Books Areca Books is a niche publisher located within Penang's heritage zone focusing on mostly non-fiction works covering architecture, social history, biographies, cultural heritage, visual arts and the environment. Most of the books here revolve around Penang and the island's rich and vibrant past. If you're looking for a more substantial read or a literary gift, this site is worth a look. https://arecabooks.com/   Bookalicious An established independent bookstore located in Subang Jaya, Bookalicious also does roaring online trade. They have an extensive selection of books covering many genres from young adult reads to Asian literature to global bestsellers, collectible editions and great non-fiction titles. Prices are competitive and there's always some discounts available especially for the book bundles. https://www.facebook.com/bookalicious   Gerakbudaya Known as a socially aware publisher and distributor of books, Gerakbudaya's offerings tell stories and inform from a different perspective. Its aim is to educate readers about Malays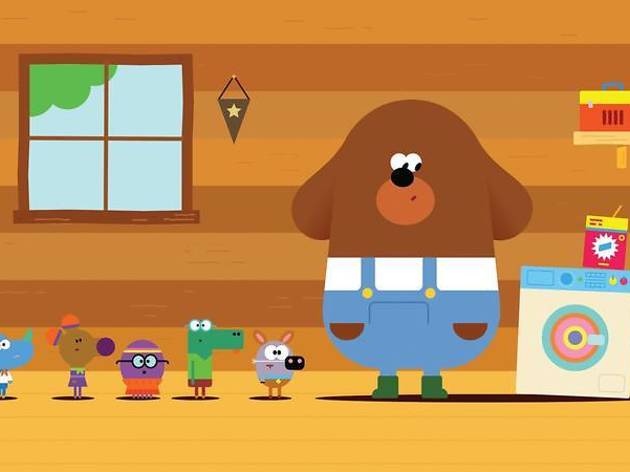 Fun YouTube channels for younger kids
YouTube is a great educational and entertainment tool, more so now than usual. These channels are aimed at younger kids and will keep active minds focused with bright animation, simple narration and interesting topics including what viruses are, why hand washing is important (the Baby Shark version is a winner!) and how to keep occupied while staying at home.