Dogtooth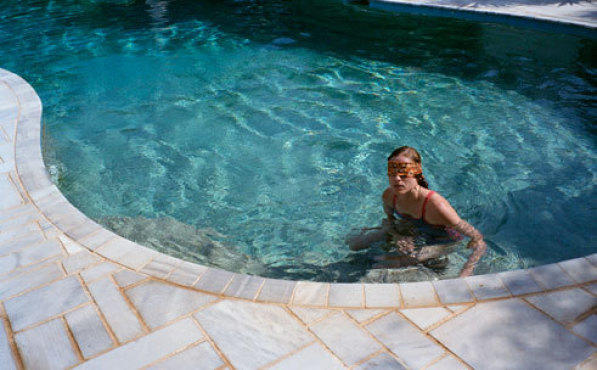 Time Out rating:
<strong>Rating: </strong><span class='lf-avgRating'>5</span>/5
Time Out says
Mon Jun 14 2010
How perfectly perverse: In a summer crammed with sequels, remakes, '80s nostalgia and the frustrated sense of "What else y'got?" comes the most original nightmare in years. Call it another oddity that the characters of Dogtooth, a stunner at festivals for months now, are themselves trapped in an arrested state of rehash. Sunshine glints on a walled-in paradise as three young adults, all siblings, busy themselves with daily activities: earning sticker stars, playing blindfolded games of chance, drugging each other, scratching and biting like animals. The outside world is forbidden; forget about cable or friend requests. Even though planes pass overhead, they have no knowledge of geography, nor humor or maturity, save what a pair of spooky parents provide. And after dinner, they enact a bizarre ritual indebted to...Flashdance? (This must be hell.)
Dogtooth is so suggestive and frightening, it invites solving, but only by the brave. The question won't be where—directed and cowritten by Greece's 37-year-old Yorgos Lanthimos, the place feels like an abstract comfort zone that might be any suburb—so much as when. Has the world become so terrifying, it requires a complete block-out? The mood captures child-rearing run amok, tinged with notes of post-9/11 fear culture and a commanding sense of apocalypse. The whole cast is stellar, acting out of habit; their jerks and motions could be made to signify anything. Undeniably, though, Dogtooth is about something everyone will get, namely the way sex writes its own rules, no matter how strictly curtailed. (It's Footloose, then?) Summon up the courage and go.—Joshua Rothkopf
RELATED
Take Five: Yorgos Lanthimos
The director of Dogtooth talks family dynamics and how language is a virus.
Users say
<strong>Rating: </strong><span class='lf-avgRating'>0</span>/5