The Ice Storm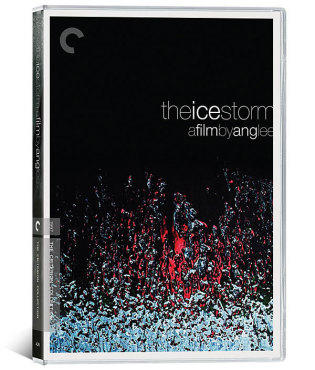 Photograph: Courtesy of The Criterion Collection
Time Out rating:
<strong>Rating: </strong><span class='lf-avgRating'>5</span>/5
Time Out says
Wed Mar 19 2008
Before The Ice Storm was released in 1997, Ang Lee had achieved success with low-budget culture-clash comedies (The Wedding Banquet, Eat Drink Man Woman), but few suspected he was about to emerge as a major filmmaker—1995's Sense and Sensibility was an Oscar-winning art-house hit, but most of the credit went to screenwriter-star Emma Thompson. With this adaptation of Rick Moody's novel about suburban despair in early-'70s Connecticut, the full depth of Lee's talent finally became clear.
The director isn't the only one for whom the film was a breakthrough: The Ice Storm features Tobey Maguire in his first major role, as well as the screen debut of Katie Holmes. Set around Thanksgiving of 1973, the film centers on the ties between two families: the Hoods, led by Ben (Kevin Kline) and Elena (Joan Allen), and the Carvers, led by Jim (Jamey Sheridan) and Janey (Sigourney Weaver). For the first hour, Lee offers a detached look at their lives and those of their children, Paul Hood (Maguire) and his sister, Wendy (Christina Ricci), and Mikey (Elijah Wood) and Sandy Carver (Adam Hann-Byrd). As circumstances lead the adults toward a cataclysmic key party, the film takes on a more judgmental tone, and it becomes clear the true subject is the damage that parents of the era inflicted on their children by taking part in a grotesque distortion of the hippie free-love ethos they missed out on. Those who were adults in the 1970s can probably spot minor inaccuracies in the period details, but if you experienced the era as a child, the clothes, appliances and other flourishes (to say nothing of the emotional realism) can make watching The Ice Storm an eerie experience indeed.
—Andrew Johnston
Users say
<strong>Rating: </strong><span class='lf-avgRating'>0</span>/5