Winter's Bone (R)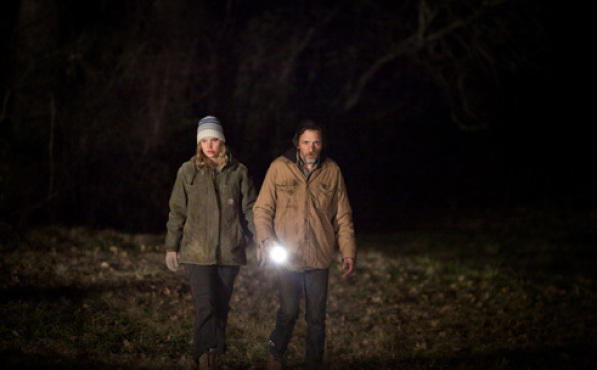 Time Out rating:
<strong>Rating: </strong><span class='lf-avgRating'>5</span>/5
Time Out says
Mon Jun 7 2010
"Bred and buttered" is how teenage Ree (Lawrence), her jaw jutting out, describes her scrappy lineage to a bail bondsman. She stands her ground; somehow, any other phrase would be wrong for so earthy a movie. We're in poverty-stricken Missouri, a region much maligned since Deliverance. Yet there's confidence in the steady way Winter's Bone accrues all the expected clichs---rifles, a skinned squirrel, even a banjo or two---and still retains a delicate sense of dignity. (It's adapted from an unusual thriller by Daniel Woodrell.) Even more valuable is the light it sheds on the Ozarks' terrible problem with meth labs, as it sends its young protagonist on a dangerous quest to find her missing dad or legally lose the famlly home. Leaving her two younger siblings to fend for themselves, Ree is the heroine of an indie Unforgiven.
Who could be responsible for such sensitive observation? Director Debra Granik, an NYU grad of obvious curiosity, has only two features (including this one) to her name. Her 2004 debut, Down to the Bone, was the kind of excoriating addiction drama that emphasized a household's unraveling. It's also the movie that put Up in the Air's Vera Farmiga on the map.
Again, Granik has foregrounded a bold woman, expertly balanced between fearlessness and Ree's own private nervousness. Following the thread takes her to a very dark place; Winter's Bone sometimes feels like a haunted house, where only extreme deference to scary people will save you. (Ree, a beautiful girl, almost seems unaware of what she risks, though we aren't.) Deadwood's gaunt John Hawkes looms out of a drug haze; you have to remind yourself that he's her kin.---Joshua Rothkopf
Watch the trailer
See also Southern discomfort: Winter's Bone
Users say
<strong>Rating: </strong><span class='lf-avgRating'>0</span>/5