Get away to Ireland
There's a reason it's called The Emerald Isle, but the lush, vibrant landscape of Ireland isn't the only reason to visit this storied country.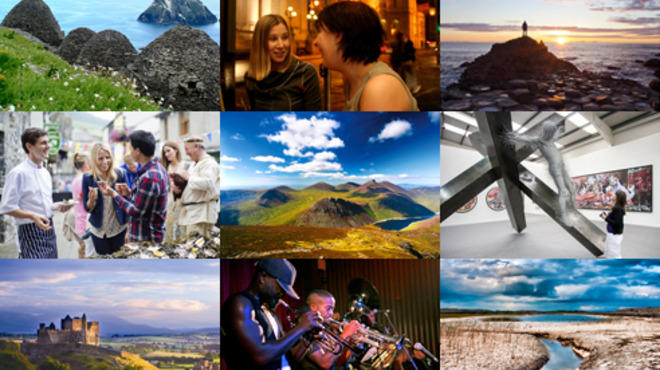 The stunning oceanside cliffs and verdant valleys of Ireland are legendary, and reason alone to make a visit. But sharing the spotlight these days are the cities, where thriving music, arts and culinary scenes are drawing participants and visitors from all over the globe. Numerous music and arts festivals are held throughout the year in Dublin, Galway and Belfast, and County Cork has become the country's culinary hub. Derry-Londonderry is 2013's City of Culture, with a year-long calendar of events proving the designation-including the prestigious Turner Prize, being held for the first time outside of Britain. And the entire country is hosting The Gathering 2013, with thousands of events celebrating Irish culture being held in all counties, making this an especially good year to make a pilgrimage. It will give a whole new meaning to going green. With direct flights from the U.S. to Belfast, Dublin and Shannon, it's easy to make a trip-it will give a whole new meaning to going green.
For more Ireland travel ideas visit ireland.com/goodtimes
Treks through the iconic landscape are the perfect foil to Ireland's cities.
Download our map of the top sights to see across Ireland.
---
You might also like
---