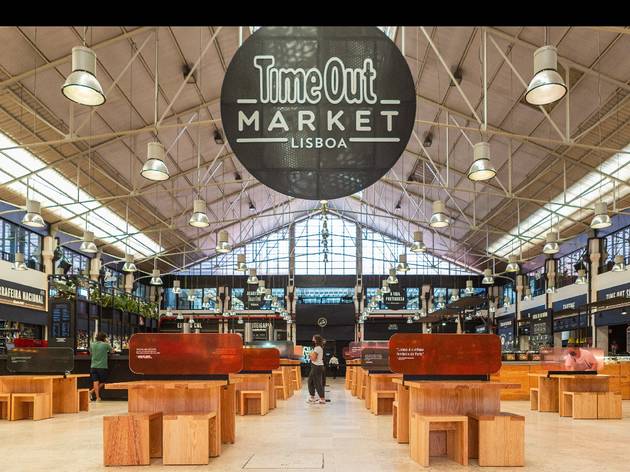 Time Out Market: the best of the city under one roof
Discover your city's best food, drink and culture – all in one place, all curated by us
For more than 50 years, Time Out has discovered and championed the best of city culture – from art to theatre, clubbing to food and drink. Now that curation has leapt off our magazine and web pages and into physical reality as Time Out Market – a place where you can immerse yourself in the best stuff in your city, all under one roof (and a few with expansive outdoor spacess), all with the Time Out seal of approval.
Our expert editors know their field and their city inside-out. We are constantly crawling the city in search of the best restaurants and bars. When we review spots, we show up unannounced and pay our own way to keep things honest (see our editorial guidelines here). That in-depth knowledge has helped us to curate a dream-team lineup of chefs and bartenders for Time Out Market so that you always get the best of the city under one roof.
The chefs, restaurants and bars we consider for Time Out Market have already been celebrated by Time Out editors – so before the first drink is poured or the first dish is served, we know it's a five-star destination.
The result is a unique dining and cultural venue, curated without fear or favour and entirely based on what we believe is exceptional. If it's good, it goes in the magazine or on the website. If it's great, it goes in the Time Out Market.
Read on to discover the Time Out Markets you can visit right now, and what's coming soon to a city near you. Your table awaits…
Discover the Time Out Markets
Browse our curated list of the world's greatest restaurants
Discover the hottest tables in the world's coolest cities with Time Out's globe-spanning guide to great eats, great value and insider info. If it's on the EAT list, we think it's awesome and we think you will too.