It's Time Out Market Month!
This May, we're celebrating the launch of Time Out Market in Miami, Boston and NYC with a focus on the world's most delicious food and drink. Bon appétit!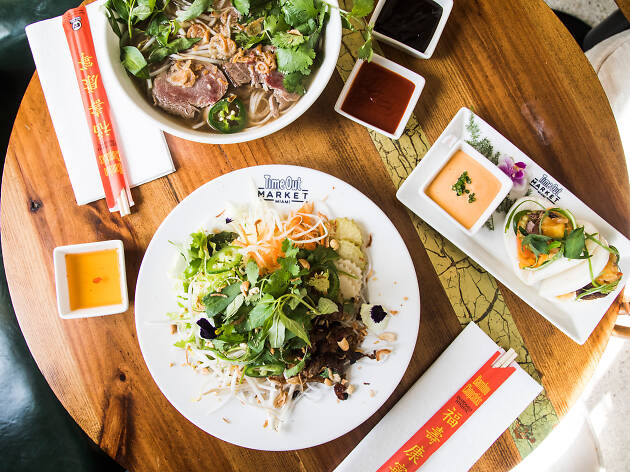 On May 9, the much anticipated Time Out Market Miami will open its doors. It's a showcase for the very best of Miami, with food served by the city's best chefs, cocktails by its greatest bartenders, and art and culture by its brightest talents – all curated by our expert local editors. Hot on Miami's heels, Time Out Market Boston and Time Out Market New York will open this spring, with Chicago and Montreal set to join the party later this year.
This month also marks five years since Time Out Market Lisbon opened, revolutionising the Portuguese capital's food scene and becoming the most popular tourist attraction in the country. So we're in the mood to celebrate – and how better than with the best food and drink known to humanity?
This May, join us for Time Out Market Month, when we'll be digging in to the finest fare in the world's greatest culinary cities. From iconic traditional dishes to mindblowing gastronomical experiments, we'll be celebrating great cooking in the spirit of Time Out Market's mission to open fine dining to everyone. Your table awaits.
Discover the Time Out Markets
Latest news from Time Out Market
Watch: How we made Time Out Market
Browse our curated list of the world's greatest restaurants
Discover the hottest tables in the world's coolest cities with Time Out's globe-spanning guide to great eats, great value and insider info. If it's on the EAT list, we think it's awesome and we think you will too.