Pacific Rim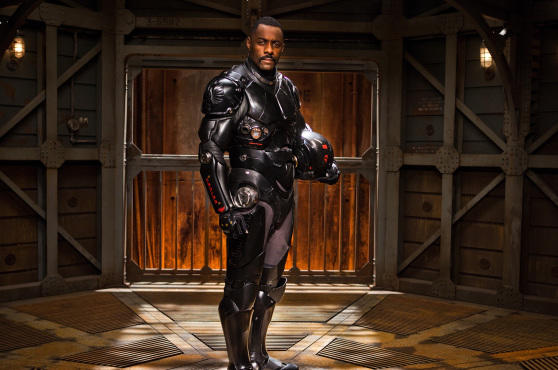 Time Out says
Tue Nov 8 2011
By the time 'Pacific Rim' is released in 2013, it'll be five years since Guillermo del Toro directed a movie. Five years of missed opportunities, studio interference, announced projects, withdrawn projects, frustration and heartache. And it's no surprise that the project Del Toro finally got off the ground, after the collapse of both
'Frankenstein' and his H P Lovecraft adaptation 'At the Mountains of Madness', is the most obviously commercial of the lot, a tale of alien monsters, giant robots and human resistance. Whatever the outcome, production company Legendary Pictures are clearly banking on Del Toro's good name and the film's effects-heavy content to sell it to the public: the biggest stars on board are consummate creepster Willem Defoe and
Hackney's finest, Idris Elba, hardly Hollywood royalty.
Release details
UK release:
Fri Jul 12
Cast and crew
Director:
Cast:
Share your thoughts