Valiant (U)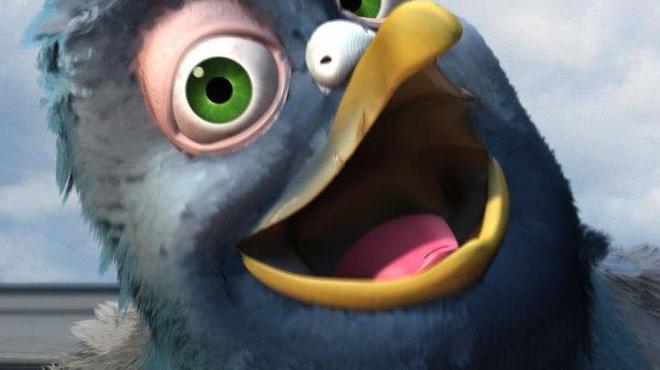 Time Out says
Thousands of documentaries and films have been made about WWII, but how many have mentioned the plight of the plucky homing pigeon? British computer-animation house Vanguard redresses the balance by giving our feathered heroes their due with this entertaining CGI family flick about a wood pigeon who, despite his diminutive size, manages to con his way into the elite Royal Homing Pigeon Service (RHPS), a wing of the military responsible for delivering important messages from the French Resistance to the Allies. Valiant and his new flock of friends have hardly finished pre-flight training when news comes in of another failed RHPS attempt to get past the Nazis' Channel-based falcon squad. Can the audacious Valiant, his heroic leader Gutsy and the rest arrive safely in France, meet the Resistance (a gang of field mice) and return without losing their feathers? Not if General Von Talon, head of the pigeon-fancying falcons, has anything to do with it.
This may be the first that the latest generation will have seen or heard of the war, so you could say there's a modicum of educational value in it, albeit of the cute anthropomorphic sort. (Sounds like pigeon-fanciers' anti-peregrine-falcon propaganda to me – Senior Film Ed.) It's funny too, and well voiced by a cast that includes
Ewan McGregor
(in a second CGI role alongside 'Robots'),
Ricky Gervais
,
John Cleese
(obviously) and
John Hurt
. What surprises most, though, is the quality of the visuals which, if not in the 'Robots' league, are commendably lush and lively.
Author: DA
Release details
Rated:
U
UK release:
Fri Mar 25, 2005
Duration:
78 mins
Users say
<strong>Rating: </strong><span class='lf-avgRating'>0</span>/5