The 19 best weed songs ever
Here's our pick of the best tracks to blaze to – we were going to choose 20, but we got sleepy…
By Phil Harrison, Eddy Frankel, Tom Huddleston, Oliver Keens, James Manning and Tristan Parker Thu Apr 17 2014
Weed, pot, herb, bud, dope, skunk, hash, ganja, marijuana, indo, cheeba, chronic, dank, spliff… it's been celebrated for hundreds of years, under hundreds of names. No wonder hundreds of musicians have written songs in its illicit honour too.
From reefer-puffing jazz pianists through red-eyed rockers and ripped rappers, right up to the bong-toking skate-punks of the 2010s, weed's been the catalsyt for all sorts of great music. We're not advocating drug use, obviously, but if you are getting blazed on 4/20 (a day traditionally associated with getting mellow) here's your ideal soundtrack. Did we miss out your favourite? Let us know in the comments box below or tweet us at @TimeOutMusic.
Count down our favourite songs about weed
© Steve Double
"MV" by Nirvana
In what would surely have represented the biggest "fuck you" to the music industry in history, this was originally mooted as the lead single from the follow-up to Nirvana's epoch-defining, mega-selling Nevermind. It didn't even make it onto the album in the end, instead surfacing as a B-side. Perhaps that was inevitable in the light of a verse exploring vaginal lubrication and anilingus and a chorus proclaiming, "Marijuana, I prefer her to any other". If only that had been true, Kurt... Phil Harrison


---
Or just say no! Three great anti-marijuana songs
1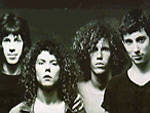 'I'm Straight' – The Modern Lovers
In 1970, New York was overflowing with heroin, hippies and seedy punks. Only one person had the nerve to stand up and say 'I'm straight': a preppy Boston teenager called Jonathan Richman, who sneered at 'Hippy Johnny' (his own long-haired guitarist!): 'He's always stoned, he's never straight.' Sod Minor Threat: abstinence has never sounded cooler than this.
James Manning


Listen to this song on Spotify
  | 
Buy this song on iTunes

2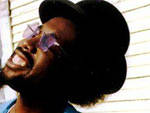 'Because I Got High' – Afroman
Just say no! That's ostensibly the message of this cautionary tale, in which poor old Afroman ends up a lonely, homeless paraplegic due to his love of the herb. Predictably, it became an ironic stoner's anthem. More unexpectedly it topped the charts in nine countries, and Afroman was on the cusp of a successful music career… until he got high.
James Manning

Listen to this song on Spotify
  | 
Buy this song on iTunes

3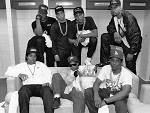 NWA - 'Express Yourself'
No, really – Dr Dre's verse on this NWA classic is straight-up downer: 'I don't smoke weed or cess, cos it's known to give a brother brian damage'. This from the man who would go onto release both 'The Chronic' and the equally THC-coated '2001'.
Oliver Keens

Listen to this song on Spotify
  | 
Buy this song on iTunes

---
---