Bryce Hackford – 'Fair' album review
A cosmic electronic debut that flirts with rave before drifting into ambient
By Tristan Parker Thu Nov 28 2013
Time Out Ratings :
<strong>Rating: </strong>4/5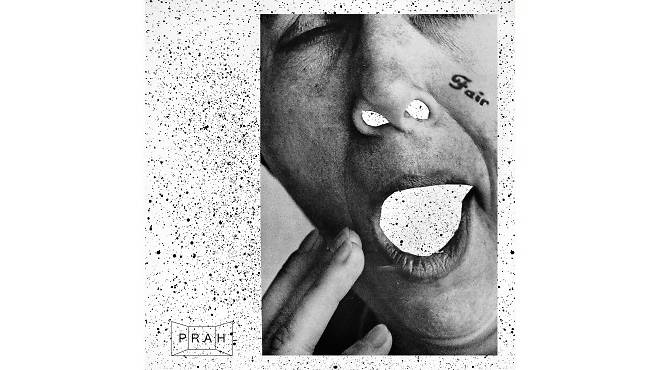 It's a ballsy move to put not just one but two (consecutive) tracks clocking in at well over 20 minutes on your debut album. Bryce Hackford's 'Run-On Cirrus' and 'Modern Propeller Music' total 49 minutes. Just think about how many cat GIFs you could attach to your Pinterest board in that time! But young producer Hackford – hailing from Brooklyn, a current hotbed of electronic talent – doesn't give a damn about your cat pictures. He wants to transport you away from all that and leak his trippy, cosmic electronics into your overactive mind via 'Fair', released on PRAH Recordings: a new, heavily experimental label from Moshi Moshi co-founder Stephen Bass.

Album opener 'Another Fantasy' is a slow-burning but certifiably pounding warehouse rave banger that whisks you off to any one of the sweaty, Brooklyn basement mash-ups that Hackford has played over the years. It's a belter – but it's also a bit of a rave red herring. As you'll have surmised, the rest of 'Fair' takes a different path, one that favours drifting over dancing. Initially, this frustrates after 'Another Fantasy' has tickled the party bone – so to speak. But after a while your brain kicks back and allows itself to rise up into Hackford's gaping, glorious interstellar rabbit hole… so to speak.

Ambient overlords and noisists such as Fuck Buttons and Tim Hecker come to mind, but Hackford's take is more sedated and shoegazey, and it's an enjoyable journey to be taken on. And though, to be honest, the consecutive 20 minute tracks do go on a bit – they've got beautiful moments, but they're not quite up there with, say, Tangerine Dream's extended electronic odysseys – overall Hackford has produced an enticing, absorbing debut album. Fair dos, Bryce.
Watch the video for 'I Want More'
---