Chromeo – 'White Women' album review
The electro-funk duo keep on dancing – but it's all getting a bit formulaic
By Alexander Gillespie Tue May 6 2014
Time Out Ratings :
<strong>Rating: </strong>2/5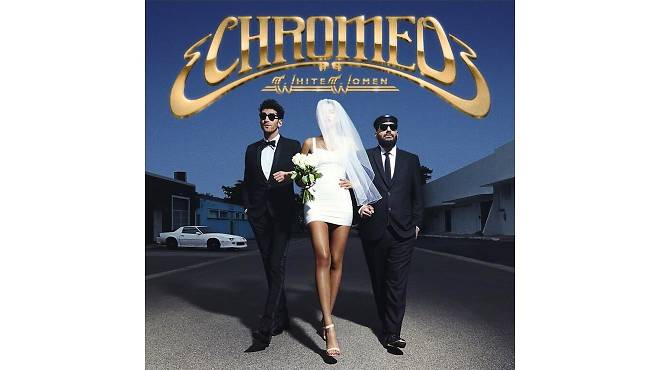 After three albums oozing with sleazy electro-funk and heavily reliant on '80s nostalgia, Canadian duo Chromeo should really have some new tricks up their sleeves. But no: the follow-up to 2010's 'Business Casual' is business as usual.

The 'White Women' track list is filled with infectious tunes, but they're all of the same brand of flash-in-the-pan disco pastiche that Chromeo have reproduced here for the fourth time. The spacey synths paired with Nile Rodgers-esque guitar licks in 'Over Your Shoulder' hit the spot, and 'Sexy Socialite' has a snappy dancefloor-motorik beat courtesy of former LCD Soundsystem drummer Pat Mahoney – but it's not long before the hooks start to follow a uniform path, leaving all of the album's melodies blurring grubbily together.

There are moments where P-Thugg and Dave 1 shift away from their usual formula, such as the dark low-end and Chicago house stylings of 'Frequent Flyer', or 'Ezra's Interlude' – a power-ballad destined for a cliché teen movie prom scene, featuring Vampire Weekend's Ezra Koenig. But these interludes only hint at new directions, never fulfilling their potential. It looks like that chrome is starting to lose its shine.
Listen to Chromeo on Spotify
Read more Time Out album reviews
---