Cold Crows Dead – 'I Fear a New World' album review
Paul Street's retro psychedelia meets Murray McLeod's spunky rock on an original but patchy debut album
By Clare Considine Wed Nov 27 2013
Time Out Ratings :
<strong>Rating: </strong>3/5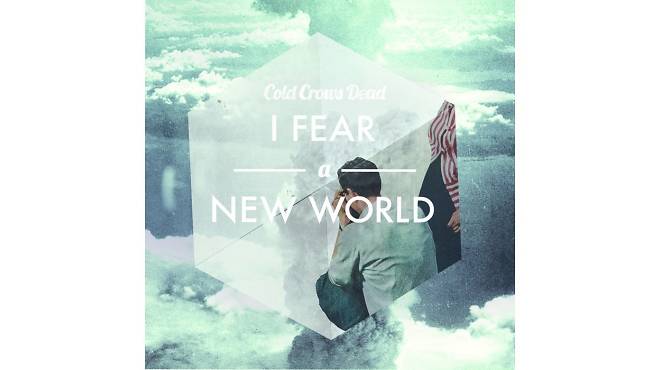 There is a golden rule for musical side-projects: they're only worth doing if they offer something that's both new and wholly different to the main event. Cold Crows Dead is the merger of two Brighton buddies: singer-songwriter and producer Paul Steel and Xcerts frontman Murray McLeod, who bonded over a shared love of dark comedy and Sparklehorse. As a soloist Steel deftly adds a modern edge to Beach Boys-esque retro psychedelia, while McLeod favours spiky, grungy guitars. It makes sense, then, that on their debut LP as Cold Crows Dead they create a hybrid of these two very different sounds. It's certainly original, but it doesn't always work as well as you might hope.

Often the result is a winning yin-and-yang effect. Opening song 'Ghost That Burned Your House Down', for instance, is saved from the jaws of Wes Anderson-ish twee by a gently macabre rock edge. McLeod and Steel's mutual interest in the blackly comic is also clear from the album's lyrics: at their 'Killer Party', 'everybody looks like they've killed someone'.

But there comes a point when too much turn-of-the-century brat-rock kills even the most determined of Flaming Lips-style good vibrations. At times the album's two main reference points are just too different to unite harmoniously: 'My Shovel', for example, veers ludicrously between a gentle harmonising verse and a tongues-out trash-rock chorus.

If we're going by the side-project rulebook, it's safe to say that Steel and McLeod's often exciting first strides as Cold Crows Dead have been well worth the effort: their rock-meets-chamber pop mash-up on 'I Fear a New World' is undeniably new. But if there's more CCD material to come, the hope is that McLeod's big, bolshy guitars will leave a little more room for the psychedelic pop of his meeker, xylophone-wielding friend.
Listen to Cold Crows Dead on Spotify
Watch the video for 'Ghost That Burned Your House Down'
---