Discodeine – 'Swimmer' album review
They're not short on unnerving atmosphere, but the French house duo don't have the grooves to back it up
By Tom Slater Tue Nov 26 2013
Time Out Ratings :
<strong>Rating: </strong>2/5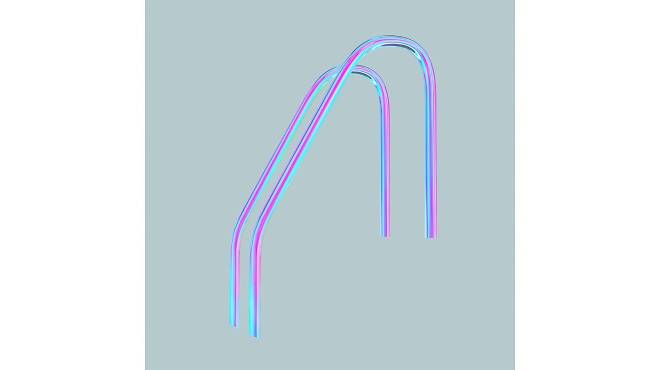 French dance duo Discodeine burst onto the scene in 2011 with a self-titled debut full of four-on-the-floor tunes so sedate you wondered whether the appropriate response was to bust a move or have a nap. From the off, their follow-up 'Swimmer' is altogether more striking – not least because the first lyrics whispered creepily over the skittering rhythm of opener 'Seabox' are 'Can you kill me?'.

An undertow of maddened menace runs all the way through. 'Sip Slow' is gothic and foreboding, with tom-toms rattling over swelling bass and a chiming haunted-house riff. Even in its poppiest moments it all feels vaguely unnerving: the sunny-eyed, synthy chorus of 'Dry By' suddenly collapses into dissonant bleeps and garbled vocal samples, coming off like Hot Chip on the verge of a nervous breakdown.

Still, though it's not without its demented charm, 'Swimmer' suffers from a chronic lack of solid-gold grooves. The bubbling, off-kilter bassline of 'Liquid Sky' gets things moving toward the tail end, but most of the tracks shuffle along at a listless mid-tempo. It's a vast improvement on the debut, but that isn't really saying much.
Listen to 'Swimmer' on Spotify
Watch the video for 'Aydin'
Read more Time Out album reviews
---
For Independent Venue Week, we've rounded up a few of our favourite gig venues
The My Chemical Romance singer talks Britpop, Bowie and board games
You'll be hearing great things from these up-and-coming bands, singer-songwriters, producers and artists throughout this year
Test your knowledge of the year's musical highlights, from Kanye and Kim to Kiesza and Kate Bush
Stick this playlist on repeat – it's the very best new music of the last 12 months
See all Time Out music features