Selena Gomez interview: 'The media didn't give my fans enough credit'
The US chart-topping singer is determined to prove she's grown up from being a Disney princess. She tells us about the four pillars of her pop success
By Danielle Goldstein Mon Aug 12 2013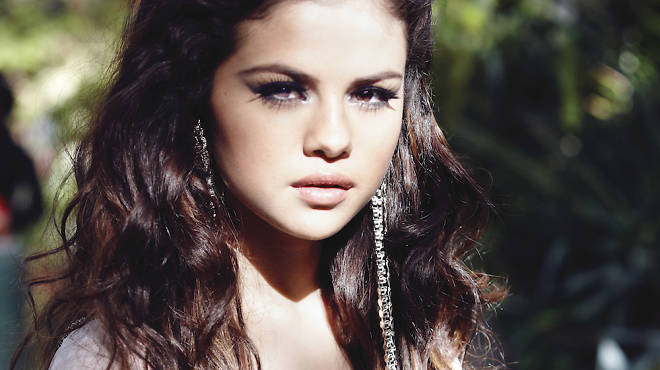 The tunes

It's not every Texan girl who gets the better of Jay Z on their twenty-first birthday. But as Selena Gomez celebrated reaching US legal drinking age last month, she also revelled in knocking the hip hop titan off the top of the album charts. Gomez's solo debut 'Stars Dance' sold 100,000 copies in its first week. Add to this the 100 million views of her almost indecently sexy single 'Come and Get It' on YouTube, and the two dates she's got coming up in September at Hammersmith Apollo, and you start to get an idea of just how big this 5' 4 singer and actor is becoming.

'This record is very me – very worldly and fun,' Gomez explains on the phone from LA. 'I put in a bit of soft dubstep, if that's the right word – baby dubstep.' The influence of Skrillex (who dropped bass wobbles all over her recent film 'Spring Breakers') is obvious, but it's the Rihanna-style club bangers that keep Gomez's teen fans dancing.
The entourage

The starlet has a history of hanging up on journalists who drop the B-bomb – that is, mentioning her two-year, on-off relationship with the most famous boy in pop, Justin Bieber. Though, in this case, her watertight team of publicists are on hand to protect her from the slightest embarrassment ­– 'Let's just keep it to the music,' one of them butts in when we wander into personal territory.

Encouraged to talk about her gigs instead, Gomez explains the concept as, 'combining theatre with a show. I want it to feel like you're going to a giant rave, but also like you're watching a story through music.' Not a salacious story, though. For that there is a wealth of Justin-Selena fan fiction online.
The upbringing

Where does Gomez go when she wants to get away from it all? The nearest branch of boob-lovin' bar-diner Hooters, of course, like she used to with her father. 'It's a Texas thing,' she says, referring to her upbringing in Grand Prairie. 'Hooters is where most people went to watch sports and have wings. I don't think it's where families go,' she laughs.

Gomez's childhood wasn't all wings and breasts, however. It also featured Barney, the giant purple dinosaur, whose show 'Barney and Friends' gave Gomez her TV debut aged seven. She remembers kids teasing her about it at the time: 'When you're young it feels like the end of the world, but it was good for me to grow up with that in the back of my head.'
The sex appeal

There's nothing like appearing as a bikini-clad rebel in a summer blockbuster to prove you're no longer a kid. Gomez's role in Harmony Korine's film 'Spring Breakers' showed she has sex appeal. But the transformation must have seemed seedy from the perspective of her fanclub, surely? 'The media didn't give my fans enough credit,' Gomez says. 'Because at the end of the day, it's a character, it's acting… and they knew that [Faith] wasn't me.'

That's all we get on the subject, before we get our wrist slapped again by the publicist. It's still hard to think of this former child star as an international sex symbol, and harder still to work out which is the real Selena – the pouting popstar, or the girl who still helps her mum out around the house? A trip to the Apollo next month might offer a clue…
---
---
Listen to Selena Gomez's 'Stars Dance'
Read our review of 'Stars Dance'
For Independent Venue Week, we've rounded up a few of our favourite gig venues
The My Chemical Romance singer talks Britpop, Bowie and board games
You'll be hearing great things from these up-and-coming bands, singer-songwriters, producers and artists throughout this year
Test your knowledge of the year's musical highlights, from Kanye and Kim to Kiesza and Kate Bush
Stick this playlist on repeat – it's the very best new music of the last 12 months
See all Time Out music features