Sumie – 'Sumie' album review
A debut collection of lullaby-like, minimal acoustica that's intriguing at times
By Bella Todd Wed Nov 27 2013
Time Out Ratings :
<strong>Rating: </strong>3/5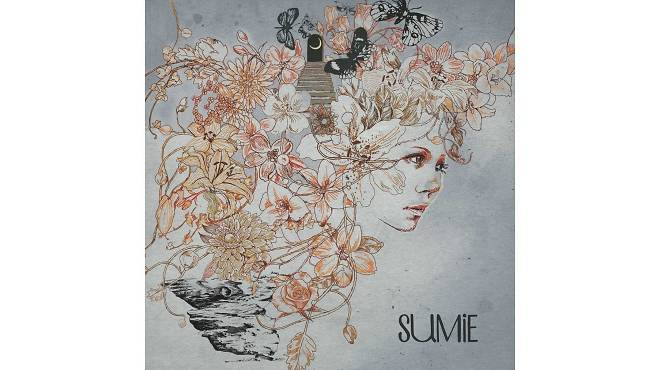 When you have a baby, you find a use for lots of things. Muslins, five in the morning and the phrase 'I can't hear myself think' are some. Incredibly soft, minimal acoustica is another. The half-Swedish, half-Japanese sister of Little Dragon vocalist Yukimi, Gothenburg's Sandra Sumie Nagano began recording the music that swam in her head a couple of years into parenthood. Her use of simple, self-taught acoustic guitar was less a style choice, more about 'having two small children so I could not make much noise'. While Yukimi has wooed the likes of Gorillaz and Questlove with her crisply off-kilter electro pop, her older sibling favours slow, simple, silkily delicate songwriting with a slight flavour of Scandinavian folk.

'Sumie' was recorded with the help of two pianists: studio owner Nils Frahm and the record's producer Dustin O'Halloran. But aside from a silver dusting from O'Halloran's keys towards the close, the album is dominated by the thrum and thuck of Nagano's guitar, often just rocking between two notes, and her lovely, Fairy Non-Bio-soft voice, occasionally haloed by the faint glow of a ghostly backing choir as on current single 'Show Talked Windows'. It's warm, close and sleepy, with a lyrical palette of snow and starlight, candles and clouds. No surprise that she's a current favourite of Simon Raymonde: Bella Union label founder, Cocteau Twin and sucker for all things gossamer.

'Never Wanted to Be' intrigues with its sadly iterating vocal line stalled by death and regret, while the sentiment and droopy-lidded minor melody of 'Speed Into' will please fans of Mazzy Star. But there's a line between 'subtle' and 'might as well not be happening', and 'Let You Go' is one of several tracks here that waft over the line in the wrong direction. It only momentarily snags your attention with the 'eh?' lyric, 'Your touch is tainted by the dog you hold under your arm' – a flicker of oddness that Sumie might, as her sister has done, just benefit from nurturing.

We're writing this from parental leave ourselves, so count us as tired, tender and ready to tear up appreciatively at the faintest hint of fragile beauty. But the best cradle-side records – by Lou Rhodes, Essie Jain or Vashti Bunyan – have a power in the calm that's absent from 'Sumie'. It is possible to blow people's socks off without waking the baby.
Listen to Sumie on Spotify
Watch the video for 'Show Talked Windows'
---