The story behind Fleetwood Mac's 'Rumours'
The classic album proves that hardship can produce a masterpiece
By Oliver Keens Mon Jan 21 2013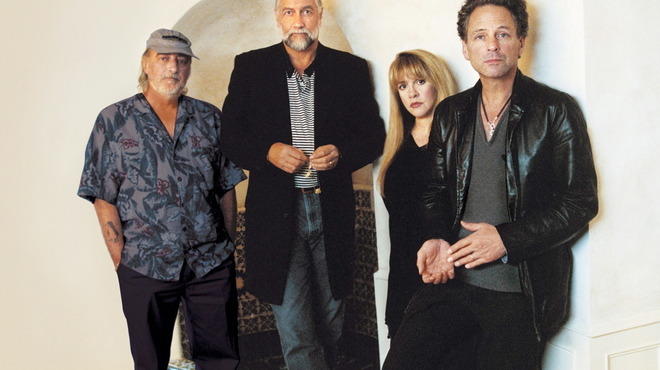 As the makers of 'Zero Dark Thirty' and '24' have found in recent years, making a case for the benefits of torture can land you squarely in the middle of a shitstorm. If only they'd focused on torturing musicians instead. Greatness can sometimes come from extreme duress, and if that sounds unlikely, take the definitive late-'70s rock document, Fleetwood Mac's 'Rumours'.

The Mac were never destined to succeed. On the contrary, by 1976, they were an incompetent joke. Members had variously lost their minds to LSD, joined religious cults or, in once case, casually shacked up with their bandmate's wife during a decade of only mild success. For the five that had survived this revolving door band, 'Rumours' was their last chance. There was just one snag – everyone in the band was in gut-wrenching, heartbroken agony. Mostly over each other.
Drummer Mick Fleetwood may have been the one cuckolded by his ex-colleague (guitarist Bob Weston), but frankly, he was the lucky one. Bassist John McVie and singer Christine McVie entered the recording studio in California at the point of divorce – a situation not helped when Christine started dating the band's lighting director. The McVies handled their enmity in stubborn silence, staunchly avoiding contact or conversation. Well, not total silence. Heartache inspired Christine to write the triumphant 'Don't Stop', unequivocally stating 'yesterday's gone, yesterday's gone'. As a kicker, she also wrote 'You Make Loving Fun' – about her new flame.
While the McVies displayed English reserve, Americans Lindsey Buckingham and Stevie Nicks dealt with their relationship's demise by rowing. Loudly. The shouting at least ceased while they recorded vocals. Yet these words stung even harder, especially on Buckingham's colossal 'fuck you' to Nicks – 'Go Your Own Way'.
The windowless studio became a madhouse, and time soon vanished (literally, after Fleetwood removed all the clocks). Alcohol and drugs became the norm. Such was the band's consumption of cocaine that many colourful myths emerged – ranging from a demand that their dealer be credited on the album sleeve to a suggestion that Nicks preferred a sphincter-based administering of the powder.
It took a year of this grim lunacy to record 'Rumours'. It was undoubtedly worth every second. Volatile emotions, a desire to break the band's curse and a dedication to music proved that, sometimes, a special kind of magic is born out of adversity – or, as 'Dreams' puts it simply, 'Thunder only happens when its raining'.
'Rumours' 35th anniversary deluxe edition is out January 28 on Rhino.
Listen to Fleetwood Mac's 'Rumours' now
---
Five acts influenced by Fleetwood Mac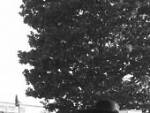 Haim
Tipped for great things in 2013, this trio of young Californian sisters (plus a drummer) sound as though they were played Stevie Nicks solo albums in their communal crib instead of nursery rhymes.
The Pierces
Like Haim, The Pierces are a family affair, comprising sisters Allison and Catherine Pierce. They may be New Yorkers, but they're well versed in the sounds of the West Coast, with a mix of acoustic strum-craft and classic rock songwriting worthy of the Mac pack.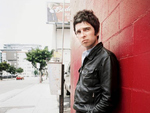 Noel Gallagher's High Flying Birds
Ever since Noel shifted his focus away from the fraternal fracas of Oasis and started this avian alternative, he's been giving off some rather hefty Mac vibes. Noel admitted that the name was inspired by the band's original title, Peter Green's Fleetwood Mac, while tunes like 'The Death of Me and You' bear more than a hint of Californian sun.
Two producers and remixers inspired by the Mac's glossy '80s period, circa 'Tango In The Night', Psychemagic have succeeded in updating the sound of the Mac twice for dancefloors – once with a makeover of 'Dreams', and once with this dreamy dub version of 'Everywhere'.
Milo Greene
An upcoming LA five-piece who owe Fleetwood Mac a debt for signposting them through the Laurel Canyon, Milo Greene also pay respect to the Mac's British side with their name – a fictitious English character in a monocle and a three-piece suit who acts as the band's imaginary manager.