What's the deal with… Chlöe Howl?
Everything you need to know about the pop sensation from Maidenhead
By Nick Levine Mon Dec 2 2013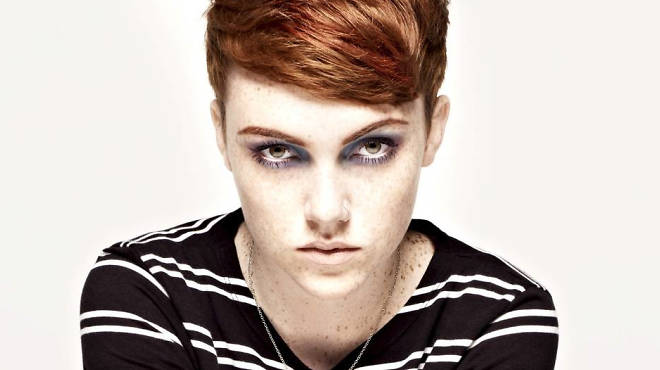 Great name for a pop star. And she looks like a beautiful character from the Beano.
She has a bit of cheeky comic book charm, too. Her debut single 'No Strings' echoes the synth riff from Foster the People's 'Pumped Up Kicks' and slaps a catchy pop song about one-night stands on top.

One-night stands... is she going to outrage the Daily Mail?
Unlikely. This 18-year-old from Maidenhead isn't advocating – she's a knowing observer. 'With all this love you're unprotecting,' she sings during the middle eight, 'I'd hate to think of what you're collecting.'

She writes a few wry rhymes, then.
Defo. Her song 'Rumour' features this killer couplet: 'She used to be quite overweight/She may not be entirely straight.'

LOL. But she's starting to sound a little like Lily Allen.
Oi! It's hard out there for a sparky, quintessentially English pop starlet. Chlöe's less sarcastic than Lily, as it happens, and a bit grittier too. Put it this way: she's booked Dingwalls (a Camden stop-off for many of rock's up-and-comers) for her first London headline gig.

Camden? Does she think she's indie or something?
Oh, of course not! Her brilliant new single 'Paper Heart' (below) is a ballsy pop banger with synths all over the shop. However, we reckon she'd trounce Jake Bugg in a Jägerbomb-drinking contest.

The Bottom Line: Howl by name, pop by nature.
Watch the video for 'Paper Heart'
---
Meteorically rising young singer-songwriter Chlöe Howl performs her wry, upbeat brand of synth-pop. She's just been put on the BBC's Sound of 2014 longlist, which means this gig should sell out well in advance: book now to catch Chlöe before she's playing much bigger rooms.
Listen to Chlöe Howl on Spotify