What's the deal with… Nick Mulvey?
Here's everything you need to know about the singer-songwriter with a jazzy background
By Tess Riley Wed Nov 13 2013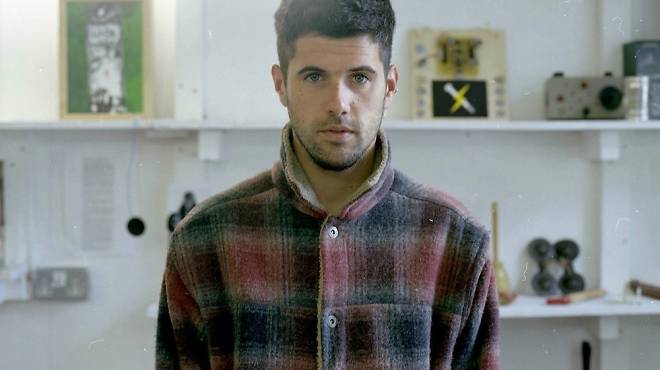 A man with an acoustic guitar… could he be the new Ben Howard?
No. Not really.

The new Jake Bugg? The new Ed Sheeran?
Stop trying to make out he's the 'new' anyone! It's time and talent – not simply hype – that makes the musician. Mulvey's travelled from Cuba to the Congo learning his instrument, studied for a music degree at SOAS in London, and spent several years in Mercury-nominated band Portico Quartet before embarking on his blossoming solo career.

His, ahem, instrument?
I'm talking about the guitar. Not just any guitar – one he went specifically to Granada, in southern Spain, to buy when he was 17 on a trip funded by his concert pianist grandmother. Eleven years on, that's the same guitar he picks, showing timeless sensitivity, and spinning out folky tales that eschew oldfangled nonsense in favour of modern themes.

Like what?
Like getting high on laughing gas. 'And if you see the nitrous man, selling laughter from a can…' he sings on 'Nitrous'.

I don't think Granny Mulvey would like that.
She knows the score, as does Mulvey's soprano opera singer mum, and his guitar-playing dad. You could say musical genius is in the blood.

He's done alright genetically as well.
Yes, he's good-looking, but that's not the point. Mulveyites are more interested in his music, including Laura Marling, who invited Nick to support her on her latest tour.

Okay, I'm in. But now I want to know who the 'Nitrous Man' is…
Dude, I can't have your epiphanies for you. Spend a little time with this trailblazing troubadour, though, and he'll point you down the right path.

The Bottom Line: A singer-songwriter with a sound that's all his own – what a gas!
Watch the video for 'Nitrous'
---
Jack Johnson, Ben Howard, Half Moon Run, Amadou & Mariam, Fink, Bombino, Nick Mulvey Neil Halstead, Crowns, Hiss Golden Messenger, Catfish and the Bottlemen, Sierra Leone's Refugee All Stars. One for anyone who fancies themselves as an outdoorsy type, Somersault advertises itself as 'a five-day summer camp of music, adventure and outdoor living'. So get your best Bear Grylls face on or grab a surfboard and max out to beardy, sun-kissed blues, folk, pop and rock, including surfer dude Jack Johnson's only UK festival performance of 2014. Workshops and activities include photography tutorials and theatre schools.
Listen to Nick Mulvey on Spotify