Hot new movie releases to warm up with this spring
Get your juices flowing with Time Out New York's list of sizzling spring flicks
By Time Out Film Fri Feb 21 2014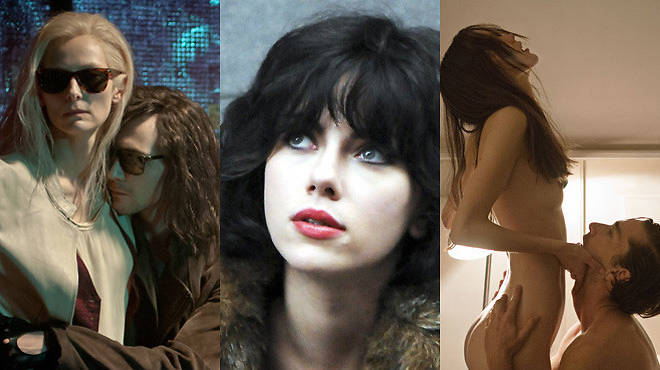 In the mood for love this springtime? We've rounded up some of the season's sexiest and most romantic films, from the buzzed-about Nymphomaniac: Volume I to star-studded rom-com The Other Woman. Check out our picks and grab a seat at one of New York's best movie theaters for some saucy springtime action.
Don't even pretend you're not interested in Lars von Trier's latest—a two-part epic about voracious sexual addiction, the "silent duck" (look it up), effeminate cake forks and all sorts of other crazy bedroom practices. The first chapter, starring Charlotte Gainsbourg, Shia LaBeouf, Uma Thurman and the boldly exposed Stacy Martin, is more playful than the second half.
We went without seeing Scarlett Johansson in Her; it's good to have her back in the flesh in the spooky, stirring latest from director Jonathan Glazer (Birth, Sexy Beast), in which ScarJo plays an extraterrestrial who lures men to their doom while wrestling with her own identity crisis. This premise sounds like it belongs back in the Man Who Fell to Earth '70s—we're glad Hollywood is still up for the bizarre.
Tired of whiny teenage vampires? (Immortality is wasted on the young.) It's finally time for some truly killer bloodsuckers, as embodied by the effortlessly cool Tilda Swinton and The Avengers' Tom Hiddleston, as (after)life partners whose lust for each other is literally eternal. Best of all: Director-slash-downtown-legend Jim Jarmusch (Broken Flowers) returns to idiosyncratic form.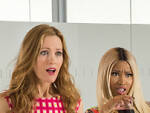 The Other Woman
After watching Cameron Diaz squirm on a car windshield in The Counselor, we know she's fully capable of going ape on an unfaithful boyfriend (Nikolaj Coster-Waldau)—particularly once her character bonds with a neurotic force of nature in the form of Leslie Mann (This Is 40). Model Kate Upton rounds out the trio, proving that hell hath no fury like a woman scorned—let alone three of them.
---
You might also like
---
The best films now showing
Rated as: 4/5
Critics choice
Benedict Cumberbatch shines in this gripping biopic about a brilliant man who saved England from WWII, but failed to save himself from England.
Rated as: 5/5
Critics choice
A grieving widow and her troubled son are terrorized by the monster from a pop-up storybook in Aussie filmmaker Jennifer Kent's horrifying and absolutely confident first feature.
Rated as: 4/5
Critics choice
Jennifer Lawrence goes impressively fierce for this penultimate chapter.
See more Time Out film reviews