The 100 best animated movies: the best funny movies
World-famous animators pick the best animated movies ever, including Disney and Pixar movies, cult movies, kids movies, stop-motion, anime and more
By Time Out contributors, edited by Dave Calhoun and Joshua Rothkopf Wed Apr 16 2014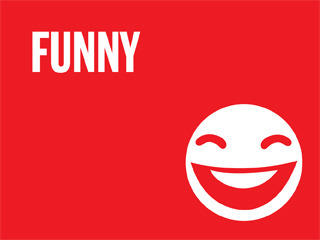 Now we know which are the 100 best animation movies of all time. But which are the best Disney movies and which are the best Pixar or Studio Ghibli films? Which are best for kids and families and which are strictly arty, political or edgy?
We've applied 26 handy labels to the 100 great animations in our list. Here you'll find all the films that are especially funny.
But how many have you seen? Take our poll to find out.
---
---
The 100 best animated movies
The best songs from the top 100
The best films now showing
Rated as: 5/5
Critics choice
Ava DuVernay's masterfully controlled portrait of the fight for civil rights would be a landmark even without the timeliness of its story or the urgency of its unassailable values.
Rated as: 5/5
Critics choice
A star like Marion Cotillard might seem like an odd fit for the Dardenne brothers' brand of social realism, but this story of a woman campaigning to keep her job is as honest as it gets.
Rated as: 4/5
Critics choice
Clint Eastwood offers his complex take on American exceptionalism in this biopic about the deadliest sniper in Army history. A jacked Bradley Cooper hits the bull's-eye in the title role.
See more Time Out film reviews