The 25 best Shakespeare-to-screen adaptations
To film, or not to film, that is the question. We rank the answers.
RECOMMENDED: All Shakespeare in the Park stories
It would seem a no-brainer: Combine the world's most revered dramatist with today's most popular medium. Alas, translating the Bard to the big screen has proved trickier than anyone ever thought. In ranking the 25 most successful attempts, TONY tapped its Film and Theater experts. Their only ground rule: No plots about the playwright himself—such as this week's thriller, —would be eligible. (Sorry, Shakespeare in Love fans). But any adaptations of the plays themselves, loose or faithful, were fair game.
So if top-25 lists be the food of love, read on. And if we've forgotten your favorite title, please flourish your poison pen in the comments section below.
25. JULIUS CAESAR (1953)
Et tu Brando? Many thought that Marlon the mumbler would try to methodize Joseph L. Mankiewicz's adaptation of Shakespeare's historical drama. But the star's played-straight Mark Antony single-handedly injects passion and anger into this prestige project, blowing away cast members such as James Mason and John Gielgud.—DF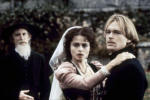 24. TWELFTH NIGHT (1996)
Shakespearean comedy being a tough sell, director Trevor Nunn's wintry, bittersweet adaptation of the Bard's cross-dressing romp doesn't strain for laughs—it earns them quietly. A lot of what's delicious about this somber-paletted treatment comes from pitch-perfect casting: Nigel Hawthorne's snobby Malvolio, Helena Bonham Carter's sultry Olivia and Ben Kingsley's touchingly dour clown.—DC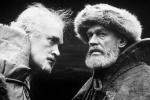 23. KING LEAR (1971)
Craggy, leonine Paul Scofield reprises his haunting onstage turn as the grief-maddened monarch in Peter Brook's film version (modeled after his groundbreaking 1962 Royal Shakespeare Company rendition). Shot starkly in black and white, minimally scored and imbued with an almost Beckettian gloom, the work has a raw, rough-hewn medievalism perfectly suited to the tragedy.—DC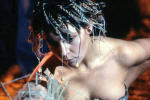 22. THE TEMPEST (1979)
As was his nature, director Derek Jarman departed radically from the text—Shakespeare, you might recall, didn't write a musical number set to "Stormy Weather" involving a bunch of sailors—but the end result is full of feeling and true to the play's spirit of unruly magic.—JR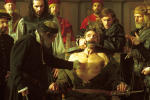 21. THE MERCHANT OF VENICE (2004)
The painterly lushness of Michael Radford's location cinematography and Renaissance costumes add heft to this carefully judged take on Shakespeare's Jewish-problem play. Al Pacino's Shylock is no stock blood-libel villain, but a tragic antihero driven by rage and hurt to become the monster that his Christian neighbors already believe him to be.—AF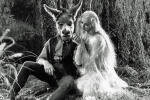 20. A MIDSUMMER NIGHT'S DREAM (1935)
Shakespeare's tale of actors and other wild creatures got the suitably out-there film version it deserved in this giddy golden-age spectacle. Everything from codirector Max Reinhardt's emphasis on surreal set design (lifted from his 1934 Hollywood Bowl production) to the left-of-center casting choices (James Cagney as Bottom; Mickey Rooney as Puck) gives this comedy the proper topsy-turvy spin.—DF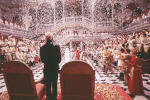 19. HAMLET (1996)
Given all the deep editing these texts often get for the screen, hats off to Kenneth Branagh for filming all four hours of the melancholy Dane. This reverential epic was shot in England's glorious Blenheim Palace and stuffed with star cameos (Gielgud, Heston, Crystal, Williams). The gilded ballrooms and mirrored walls conjure up a Continental candy box—albeit one filled with poison sweets.—DC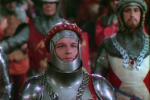 18. HENRY V (1944)
From its theatrical meta-opening to the colorful pageantry of its battle scenes, Laurence Olivier's first foray into film directing set the standard for adapting Shakespeare. His ability to be reverent to the text while cinematically opening the play up became a template for tackling the Bard, and his Saint Crispin's Day speech—addressed to a Britain still reeling from the Blitz—remains a showstopper.—DF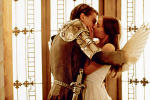 17. ROMEO + JULIET (1996)
Baz Lurhmann's modern-dress take on those feuding Capulets and Montagues may be a whirlwind of stylistic sound and fury. But his ADD-afflicted aesthetic only heightens the breathless, fluttering teen romance that lies at the heart of this tale of star-crossed lovers, dreamily played by Leonardo DiCaprio and Claire Danes.—DF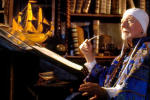 16. PROSPERO'S BOOKS (1991)
Less an adaptation of The Tempest than a hallucination inspired by it, Peter Greenaway's unabashed art film is a baroque catalog of images, music, modern dance and naked flesh. Incanted by an elderly John Gielgud, the text offsets a sensual fantasia that borrows more than one page from Hieronymus Bosch.—AF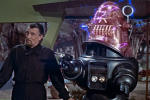 15. FORBIDDEN PLANET (1956)
"Any sufficiently advanced technology is indistinguishable from magic," wrote sci-fi novelist Arthur C. Clarke, and this uncredited adaptation of Shakespeare's final play amply proves his point. Prospero becomes reclusive scientist Morbius, lord of a distant world, while "airy spirit" Ariel becomes Robby the Robot.—JR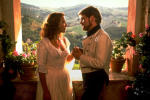 14. MUCH ADO ABOUT NOTHING (1993)
The Bard's delightful romantic roundelay gets the Kenneth Branagh treatment (his second Shakespeare feature after Henry V). The star-director and Emma Thompson are a wonderful Benedick and Beatrice, the sun-dappled settings are swoonworthy, and even Keanu Reeves acquits himself nicely as the villainous Don Pedro.—KU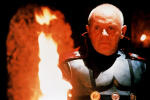 13. TITUS (1999)
Broadway's Spider-Man may have permanently soured her career, so let's go back to when Julie Taymor was a beacon of hope for stage and screen. From its Ancient Rome--meets-Mussolini--era production design to Anthony Hopkins's fiery lead performance, this take on Titus Andronicus is a bloody marvel.—KU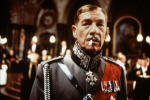 12. RICHARD III (1995)
Director Richard Loncraine's swift, stylish take on the Bard's matchlessly vitriolic play recasts the malformed king as an English Hitler in an alternate 1930s. The bravura opening sequence—in which a wormy Ian McKellen begins his winter-of-discontent soliloquy as a public address and continues it alone in the loo, sputtering into a urinal—is typical of the film's invigorating wit.—AF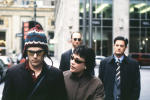 11. HAMLET (2000)
Medieval castles are traded for modern-day skyscrapers in Michael Almereyda's masterful, Manhattan-set update of Shakespeare's hallowed tragedy. Almereyda cleverly transposes the action to the cutthroat world of big business (Ethan Hawke is the slacker film-student prince trying to bring down his CEO uncle) where murder isn't the only thing most foul.—KU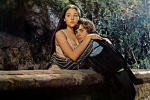 10. ROMEO AND JULIET (1968)
Perhaps you had to watch it in high school, thanks to a lazy lit teacher. You could have done far worse: Franco Zeffirelli's vigorous, youthful version—starring teenagers Leonard Whiting and Olivia Hussey—infused the love story with passion and (controversially) a bit of nudity.—JR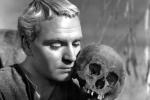 9. HAMLET (1948)
Writer-director-star Laurence Olivier's atmospheric version of the Prince of Denmark tragedy takes some purist-baiting liberties (no Rosencrantz and Guildenstern, for example). But it hardly matters in light of the ethereal black-and-white visuals—heavily influenced by Citizen Kane—and Olivier's hypnotic lead performance. Oscar fell head over heels, awarding the film Best Picture and Actor.—KU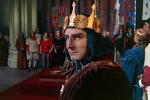 8. RICHARD III (1955)
Neither as immediately beloved as his Henry V nor as moody as Hamlet, Laurence Olivier's third effort directing the Bard left many viewers cold. Regardless, it's come to be seen (rightly) as the star's finest performance. Millions watched the movie's TV broadcast, including a future Johnny Rotten, cribbing notes for punk attitude.—JR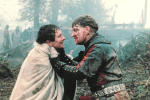 7. HENRY V (1989)
Kenneth Branagh's ballsy directorial debut was a metal-studded glove thrown down at the feet of Laurence Olivier's supremacy. Aiming for battlefield realism (mud, blood and moral chaos), Branagh found the sweet spot between British jingoism and imperialist critique that would have been unthinkable in Olivier's famed World War II--era treatment.—DC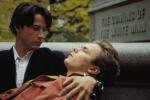 6. MY OWN PRIVATE IDAHO (1991)
Gus Van Sant borrows elements from the Henry IV plays in this dreamy street-hustler drama, but shifts focus revealingly. His hero is not the slumming heir or the Falstaffian lecher, but a narcoleptic sidekick—played by the achingly vulnerable River Phoenix—doomed to a life of getting picked up and left behind.—AF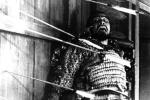 5. THRONE OF BLOOD (1957)
Filmmaker Akira Kurosawa did more than just change the geography of Shakespeare's tale regarding a weary warrior who would be king. His samurai-epic take on Macbeth not only nails the tragedy's theme—how ambition can curdle into corruption—but grounds the work in a new cultural context that turns a centuries-old work into a critique of Japan's postwar imperialism. Toshiro Mifune's power-hungry lord driven to extreme measures in the name of personal empire-building cast a harsh light on those leaders who'd just sent a nation into war, grasping for glory yet leaving ruins in their wake. All this, plus a truly spooky Lady Macbeth (courtesy of Isuzu Yamada in Noh makeup) and one of the greatest screen deaths ever filmed.—DF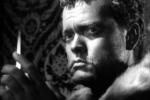 4. OTHELLO (1952)
Filmed sporadically over three years in Morocco and Italy, beset by financial woes and poorly received in America, Orson Welles's 90-minute account of the Venetian Moor who loved not wisely but too well is another of his famously troubled projects. And yet despite (or because of) its feverishly disjointed, patchwork quality, the final cut is riveting: a black-and-white Gothic cathedral of low-angle swoops, metaphorical shadow-play and obsessive visual motifs of bars and cages. Welles is monumental in the title role, his wistful dignity making you forget the use of blackface (itself tastefully restrained). And although he may have been a bit too old for the role, Irish actor Michel MacLiammir is cold-bloodedly perfect as the pathologically evil Iago. They don't film Shakespeare like this anymore, and that's the real tragedy.—DC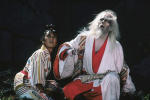 3. RAN (1985)
If King Lear moves us at the sight of humanity laid bare, Akira Kurosawa's epic offers the colder discomfort of humanity stripped away. Merging Lear with legends of an actual 16th-century Japanese warlord, Kurosawa marshals more than a thousand extras into a magisterial pageant of blood: bright primary colors clashing on behalf of leaders who are uniformly unworthy. The central character (played by Tatsuya Nakadai with Noh stylings) is a brute in the throes of comeuppance, and the film has no room for samurai heroism; the warriors are slain from afar, in flurries of arrows or crackles of early guns. "As flies to wanton boys are we to the gods / They kill us for their sport," says Shakespeare's Lear. In Ran's even grimmer view, the flies butcher each other in swarms, as the helpless gods watch from a distance.—AF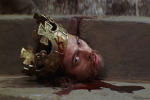 2. MACBETH (1971)
A tragedy was born out of tragedy: Reeling from the murder of his wife Sharon Tate by members of the Manson cult, Roman Polanski embarked on this harrowing adaptation of Shakespeare's tale of a doom-laden Scottish royal (Jon Finch). Right from its "fair is foul" opening with the trio of witches, the film seems caked in nauseating layers of grime and grit. There is no escape from the disgust and horror: The famous "out, damned spot" sequence with Lady Macbeth (Francesca Annis) is skin-crawling in its literal and emotional nakedness, while a memorably gruesome decapitation climaxes with a shot from the severed head's point of view. Polanski's squalid visuals make for a brilliantly unsettling combination with the play's poetry; it's high art as primal scream.—KU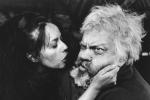 1. CHIMES AT MIDNIGHT (1965)
Atop our list sits Orson Welles, further negating the perception that Citizen Kane was his only masterpiece. (Chimes was the director's personal favorite of all his films—the one he hoped to "get into heaven" with.) The script comes from Welles's own condensation of both parts of Henry IV, along with a few other Shakespeare works, which he first mounted onstage in 1939 to a disastrous reception. Ever confident of his own correctness, Welles tended the flame until an opportunity arose decades later to capture the play on celluloid. Though cash-poor, his production is incredibly vivid, featuring noirish camera angles and battle scenes that clearly influenced Braveheart. Enlivening the whole is Welles's immortal portrayal of Falstaff, transposed from a vain buffoon to a perceptive central figure. Finding the movie on DVD is tricky (rights are still in dispute) but the effort is worth it.—JR