Thumbsucker
Dir. Mike Mills. 2005. R. 96mins. Lou Pucci, Tilda Swinton, Keanu Reeves.
By Time Out editors Thu Sep 15 2005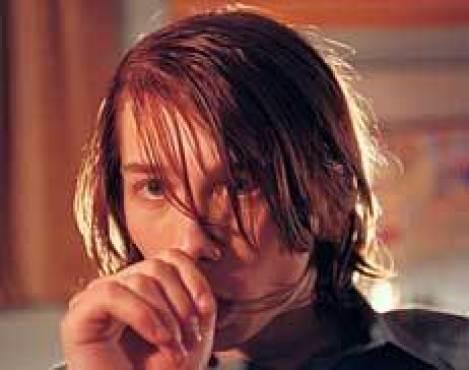 There's something about Justin (Pucci) that immediately signals he's not like other 17-year-old boys. It isn't the fact that he can't relate to his fantasy-fueled mother (Swinton) or ultra-competitive ex-jock pop (Vincent D'Onofrio). It's not his academic listlessness, his pining for the pouty hottie on the debate team or even that he looks like a bruised peach. No, Justin is different because whenever teenage angst rears its pimply head—roughly about every five minutes—he indulges in the infantile oral fixation of mentioned in the movie's title. Neither his parents nor a hippie-dippy orthodontist (Reeves) can cure the lad of his digit obsession. Then Justin discovers Ritalin, exchanges vulnerability for verboseness, and things go from passive-aggressive to just downright aggressive.
There was every reason to believe that Walter Kirn's eccentric coming-of-age novel would lose some of its heartrending qualities when adapted into a teen flick. But writer-director Mike Mills's empathy with a certain youthful innocence complements the material beautifully. Though Thumbsucker shares the banal suburban architecture and clean lines of his graphics-design work, it's Mills's ability to draw graceful performances out of veteran actors—no one has gotten this much mileage from Reeves's deadpan stoner drawl before—and newcomer Lou Pucci that puts heart into his antiseptic aesthetic. The addiction metaphors may be heavy and its resemblance to a superhip Afterschool Special occasionally off-putting, yet the film's dreamworld of hypersensitive adolescent life feels both refreshingly affectionate and remarkably spot-on.—David Fear