Airfare tips
If you're determined to hop a plane, try these money-saving strategies.
By Courtney Claire Godbolt Tue May 8 2012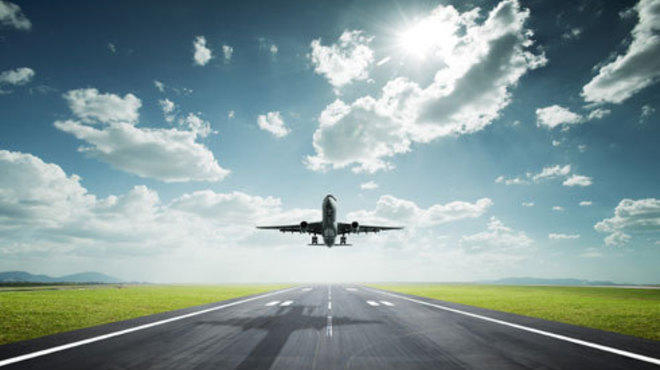 RECOMMENDED: See all weekend getaway ideas

1. Choose your itinerary wisely.
Opt for Tuesday, Wednesday or Saturday departures, when prices tend to be lower. Also, search for takeoff times scheduled first thing in the morning or late at night. Not only will you avoid the masses, you'll maximize the time at your destination.

2. Know when to hit purchase.
Companies release new sale fares on Monday evenings, which forces other outlets to lower their prices to stay competitive. Compare tickets on Tuesday afternoon—around 3pm—when those base fees are at their lowest, and the odds will be in your favor. You should also plan as far ahead as possible. Fares are generally raised at four intervals: 21 days, 14 days, 1 week and 3 days prior to the departure date. If you're going international, secure your reservations about three to six months before you want to travel.

3. Go off-peak.
Exploring Ireland in January or India in June may not be ideal, but visiting a country during less popular months is a surefire way to keep money in the bank. Bonus: Aside from having less competition for that aisle or window seat, you'll probably avoid the tourist crush wherever you're going, too.

4. Use social media.
Many airlines post exclusive deals and information about upcoming sales on their Facebook or Twitter pages, and most carrier and consolidator sites offer e-mail alert options to keep you informed about general sales or price reductions for a particular destination.

5. Follow up.
Even after you have done your homework and taken the booking plunge, you can still cash in on airfare deals by tracking your ticket price on yapta.com. Enter your ticket information and sign up to be alerted if the price drops; you can claim credit from airlines that offer a lowest-price guarantee if the difference is more than the booking fee (usually around $75 to $150).

6. Don't rule out buying direct.
Sure, aggregator sites like kayak.com streamline options when you're doing your initial research, but they may not offer the lowest fare. Before you make your decision, at least peek at some of the popular carriers that fly to your port of call. You might end up going back to site number one, but at least you'll know you've explored all the options.

See more in Things to Do
Events calendar for New York City
Take a break from Christmas shopping and check out...

The maxim "a little goes a long way" is not one Dy...

This annual holiday bazaar, run by the people behi...
164

more events »
Time Out videos
---
---
@TimeOutNewYork
Subscribe to Time Out New York on Spotify for playlists and recommendations from our Music team.


Check out New York's best restaurants, hottest street style, cool apartments and more.