Butte-aux-Cailles and Bercy
What to see and do in the 12th and 13th
---
The former Left Bank village of Butte-aux-Cailles in the 13th, near Place d'Italie and Chinatown (Avenues de Choisy and d'Ivry), may be surrounded by modern shopping malls and tower blocks; but an olde-worlde ambiance still prevails in its labyrinthine cobbled streets and toy-town houses, draped in ivy and Nemo's street-art. During the Paris Commune the Butte-aux-Cailles' residents were some of the feistiest fighters. Nowadays the only battles being fought are over a table in one of its numerous student bars (Le Merle Moqueur and La Folie en Tête are always packed), or at Chez Gladines (where you can eat heartily for around €10).
Just a few Métro stops away on the Right Bank, Bercy is the perfect example of successful urban rejuvenation: this former wine warehouse area is now a shopping village with restaurants, bars and a multiscreen cinema. There's also modern park, the Cinémathèque film museum and Bercy stadium (Palais Omnisports) for world-class concerts and sports events. Just across the Seine, at the foot of the BnF towers (part of France's national library), is where you'll find Paris' hottest party boats. Take in rock, pop and electro concerts at La Dame de Canton or dance the night away to DJ sound on the Batofar – which even sets up its own beach and bar on the quayside in summer.
Restaurants in Butte-aux-Cailles and Bercy
Chez Papa is brilliant for a quick, filling meal that doesn't break the bank. This one on Rue da la Colonie is one of 11 in the Parisian chain, and the only one in the 13th. It's a lively, very French place, often full of families because kids can eat so cheaply, and not be sushed. On offer is traditional French food focusing on hearty specialities from the south and south west of France, from
Rated as: 3/5
Price band: 2/4
A hip young crowd gathers in this rock-oriented bar, which doubles as a sports bar during important football and rugby fixtures, and trebles as an internet café at other times. Ever-changing art exhibitions add interest to the walls, and live music once a month draws an indie crowd. Fancy falling in love? Try the €8 love potion cocktail Philtre d'Amour, which is made from gin, Malibu,
14 rue de la Butte aux Cailles, 13e
More info
Rated as: 4/5
Price band: 1/4
The area of Butte-aux-Cailles is becoming steadily more gentrified, but Des Crêpes et des Cailles (a caille is a quail) is holding steady, one of the last outposts of tradition in the neighbourhood. The tiny crêperie only seats 18, and looks like the boat cabin of an old Breton fisherman. You can't reserve, but the friendly staff make up for any wait. There's a choice of more or less
13 rue de la Butte aux Cailles, 13e
More info
More restaurants
---
Bars and nightlife in Butte-aux-Cailles and Bercy
---
Hotels in Butte-aux-Cailles and Bercy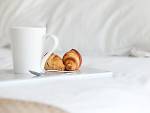 You'd never think that lime green and brown stripes would match bold silver and white replica 19th-century wallpaper, but it does at this boutique hotel (another of Franck Altruie's addresses) in the trendy 12th arrondissement. Rooms are small but inviting, often using coloured light to create atmosphere.
33 boulevard de Reuilly, 12e, Paris, France
Book online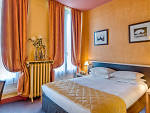 This comfortable, modern hotel on the edge of the Latin Quarter is run by a friendly father and son. It has 43 air-conditioned rooms with internet access, plus suites with sliding doors to separate sleeping and living space. The wrap-around balconies of the corner rooms offer lovely views of the city, and bathrooms feature either luxurious tubs or shower heads with elaborate massage possibilities.
51 boulevard Saint-Marcel, 13e, Paris, France
Book online
On the southern edge of the Butte-aux-Cailles, quaint and clean Hôtel St-Charles has had a serious revamp and is now resolutely design-orientated. Rooms are small, but cosy in steely tones of grey and mauve. The all-white bathrooms are spotless, and there's a wee patio for evening aperitifs. This is a top spot for escapism from the crowds and easy bistro access. In fact, you're so close to
More hotels
---
Shopping in Butte-aux-Cailles and Bercy
Honey, beeswax, royal jelly and anything else that has been squeezed out of a bee's behind takes pride of place in Les Abeilles (literally 'the bees'). This tiny boutique, in the heart of Butte-aux-Cailles sells everything from candles to honey vinegar, honey mustard and its specialty 'Miel de Paris', gathered by owner Jean-Jacques from his hives in nearby Parc Kellerman. There's also
21 rue de la Butte-aux-Cailles, 13e, Paris
More info
Had Willy Wonka decided to launch a biscuit chain it may well have looked like La Cure Gourmande. There is something irresistibly over-the-top about the shop's turn-of-the-century-style tins, boxes and baskets, brimming with cookies, bonbons and chocolates. From the moment the vanilla scent hits you, you're hooked; then the seller suggests you try the biscuit of the day. Before you know
26 cours St Emilion, Chai n° 40, 12e, Paris
More info
Album, in Bercy Village, is a temple to the art of BD (bande desinée – meaning graphic novels, comic books and nowadays Manga), with folks flocking here seven days a week to rifle through the Tin-Tins, Sci-Fi strips and surrealist works by Moebius and Fred. There's plenty of memorabilia too – everything from Simpson key rings and Spiderman mugs to limited edition figurines and giant film
---
What to see and do in Butte-aux-Cailles and Bercy
---