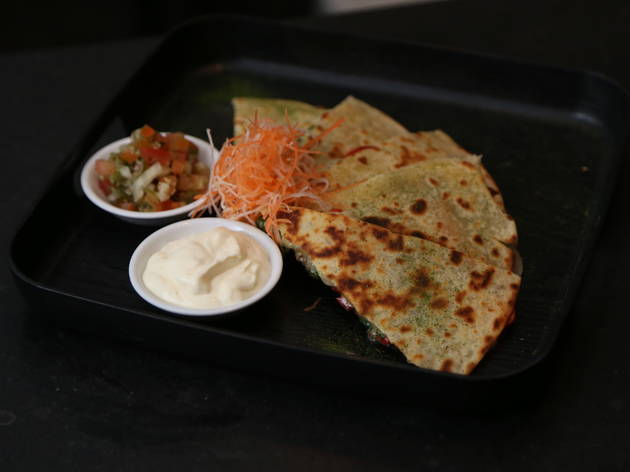 1/4
Mushroom Quesadillas served with Rocket, Salsa Verde, Onion & Mixed Cheese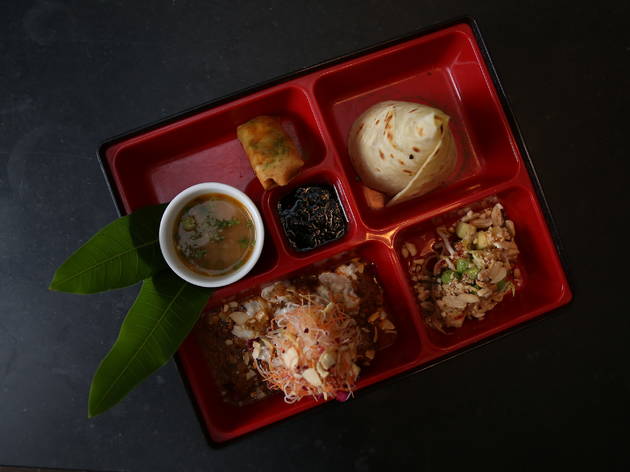 2/4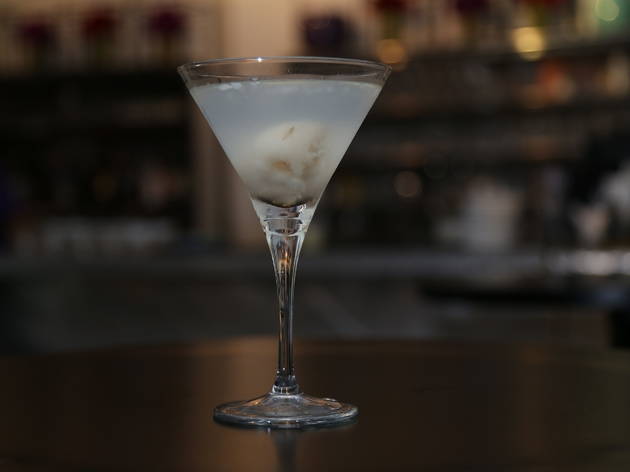 3/4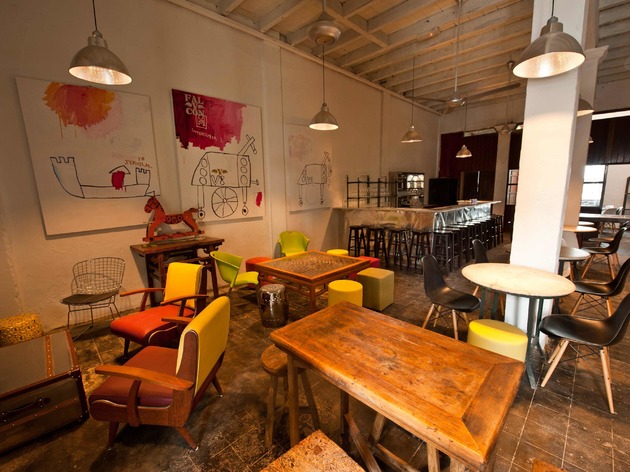 4/4
The Canteen at ChinaHouse
Dining in style has never been more appropriate when you're in Penang. Two choices are bestowed upon you: either you comfortably rough it out at a roadside laksa stall (slippers and all) or flock over to a refurbished heritage building and empty your wallet on a five-star menu.
Here at Chinahouse, you have the best of both worlds (or a few). Housed neatly in a compound of three heritage buildings, Chinahouse is a large space comprising of dining, art spaces and more: The Canteen offers a platter of drinks (both alcoholic and non-alcoholic) to suit your fancy tastebuds, or you could go Asian fusion with BTB's creative menu. Also, if you haven't already heard of the glorious cakes by Beach Street Bakery, perhaps it's time to grab a slice of their Tiramisu.
On our side, we'll stick to The Canteen and dwell in the relaxed, hipster vibe that comes with it. Where snacks are concerned, the House Baked Sweet Potato Wedges takes the gold ribbon when paired with drinks off the bar. What we liked was the creamy lime vinaigrette dip that added a zing to the crisp wedges.
As with the wedges, another snack that could double up as a meal is the Mushroom Quesadillas served with rocket, salsa verde, onion and mixed cheese. We were surpised that it was under the snack menu since the portion was well enough to be lunch or dinner. If you're a carnivore looking for something more substantial, you might want to give this a miss but we think that this might be a favorite for health-conscious diners.
Finally, have a go at their lychee martini if you're looking for something sweet to complement your meal. The taste is relatively strong but packed with a just-right lychee flavor that leaves a nice aftertaste. The Canteen is also complete with live entertaintment after 9.30pm, be it comedy or band performances.
We presume that with their intriguing concept of dining, their innovative menu and their interactive staff, Chinahouse is gonna be the leading food and art haven that will soon overtake the rest.
As featured in Time Out Penang's 50 things to do in Penang.
Venue name:
The Canteen at ChinaHouse
Contact:
Address:
183B
Lebuh Victoria
Penang
10300

Opening hours:
Sun-Thu, 9am-12midnight; Fri-Sat, 9am-1am