A Prophet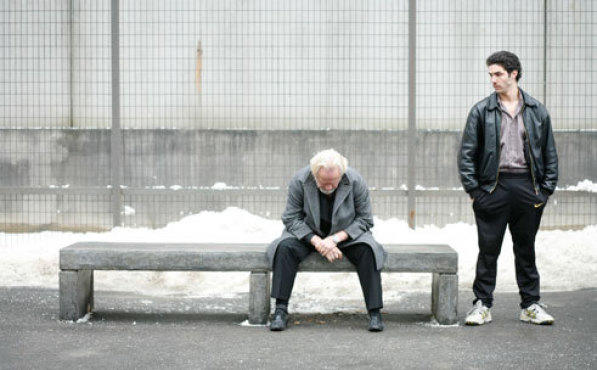 Time Out rating:
<strong>Rating: </strong><span class='lf-avgRating'>5</span>/5
Time Out says
Posted: Mon Feb 15 2010
It's a glorious moment for prison movies—used to be we'd have to scrape with spoons in the dark until the next cable airing of Escape from Alcatraz. But last year's two triumphant jail dramas, Bronson and Hunger, have just arrived on DVD, and now comes what must be the ultimate cell-block saga. A Prophet is nearly three hours of shanking, squealing and surviving: a riveting narrative about the nature and accrual of power. It's easily the best film to come out of last year's tepid Cannes—or maybe several Cannes. Advisably or not, director Jacques Audiard had delivered a kind of a how-to Scarface without the tiger in the backyard; even though this Gallic crime-specialist (The Beat That My Heart Skipped) has distanced himself from such comparisons, they're there for the taking. And yet, A Prophet is redeemed by its intellect.
Arriving at a noisy French prison is 19-year-old Malik (the deeply sympathetic Rahim), who resembles less a hard-timer than a yummy cupcake. He quickly toughens up under the brutal tutelage of Corsican kingpin Csar (Arestrup) and the movie's grueling tale multiplies in complexity. Razors are stashed in mouths, the yard divides racially, and Malik learns to score drugs and favors. The undercurrent of A Prophet is Audiard's bracing naturalism: The camerawork is often handheld and jittery but suffused with an ominous sense of poetic fate. (A deer crossing is milked extensively.) There are dealings on the outside—suppliers, a cancer-addled compadre, some scary shoot-outs—but the movie zings along with perfectly-paced verve, punctuated by Tarantino-esque title cards. Why do we care? Because never before have the steps to thugdom, as depressing as that destination may be, been so rigorously detailed, neither romanticized nor negated. Don't miss.—Joshua Rothkopf
Watch the trailer
Users say
<strong>Rating: </strong><span class='lf-avgRating'>0</span>/5