Dreams of a Life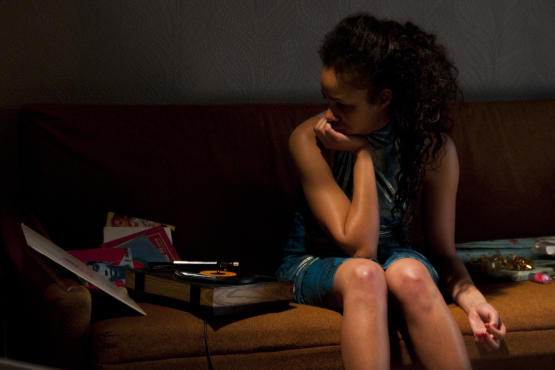 Zawe Ashton in Dreams of a Life
Time Out rating:
<strong>Rating: </strong>4/5
User ratings:
<strong>Rating: </strong>5/5
Rate this
Time Out says
Tue Jul 31 2012
Horror screenwriters do their best to come up with gruesome deaths, but is there a sadder way to go than alone in your own apartment, surrounded by half-wrapped Christmas gifts, not to be discovered by family or friends for nearly three undisturbed years? Avoiding the money shot, Carol Morley's haunting documentary starts with this news-of-the-weird demise—that of 38-year-old North Londoner Joyce Vincent, found in 2006—and turns it into a sensitive exposé of a woman who slipped through the cracks. Acquaintances and ex-lovers are mystified: She was so vivacious, so popular. There are anecdotes about Vincent, a Sade-attractive aspiring singer, meeting celebrities, even Nelson Mandela. She had jobs, went to parties. There were four adult sisters (not one of them participates, you figure out of shame).
Ultimately, a portrait of detachment emerges, cultivated by the commitment-averse Vincent but not by choice. (Abuse is strongly implied.) When nonfiction films resort to dramatizations, we cringe automatically, expecting to be manipulated; Dreams of a Life, like 2010's similarly bleak The Arbor, has an unusually well-acted spate of scenes. Lost in an emotional fog, the cryptic Zawe Ashton performs a magnificent one-take rendition of Motown's "My Smile Is Just a Frown," the movie taking on the dramatic dimensions of The Crying Game. Elsewhere, we see Vincent in happier moments, but still at an impenetrable remove. Speculation? Of course it is, but the mind boggles for answers. Director Morley has at least restored something of a soul to her subject.
Follow Joshua Rothkopf on Twitter: @joshrothkopf
Author: Joshua Rothkopf
Write your own review