Intruders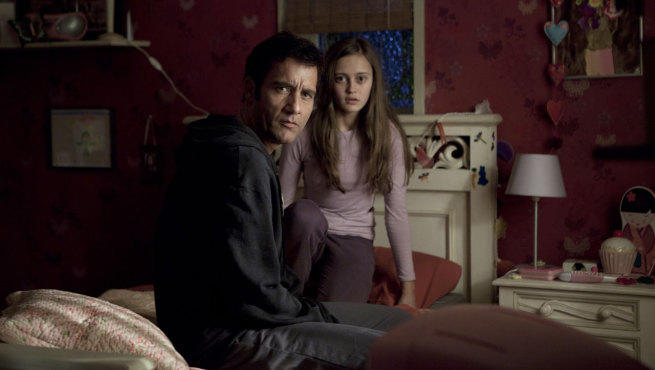 Intruders
Time Out rating:
<strong>Rating: </strong>2/5
Not yet rated
Time Out says
Tue Mar 27 2012
Kids generally don't have it easy in horror: Take Poltergeist (1982), in which small, Spielbergian children are sucked into a television set, eaten by a tree and nearly strangled to death by a toy clown. Intruders, meanwhile, adopts the failed (if novel) strategy of limiting all the wide-eyed naïveté to the director, Spain's Juan Carlos Fresnadillo. Once upon a time, Fresnadillo made the slobber-zombie sequel 28 Weeks Later, and you'd think such a gore-happy director would get some serious mileage out of this plot, about a mythical spook called Hollow Face who emerges from bedroom closets to terrorize tykes.
But all Hollow Face—a black-hooded, vaporous shape—likes to do, apparently, is hover over sleeping bodies and snatch a leg or two. Call it respectful of gentle audiences, yet the gambit feels overly timid for an R-rated movie (there's a flash of mommy nudity, courtesy of Black Book's Carice van Houten). Fresnadillo, working with screenwriters Nicolás Casariego and Jaime Marques, might be angling for the same YA fantasy as Pan's Labyrinth, but they've forgotten about that film's violent underpinnings, a mistake that leaches their movie of suspense. Mysteriously, Clive Owen is on hand to do battle with the beast and, in something of a reveal, speak a little Spanish. Unfortunately, that's not scary either.
Follow Joshua Rothkopf on Twitter: @joshrothkopf
Author: Joshua Rothkopf
Write your own review