Red Lights (R)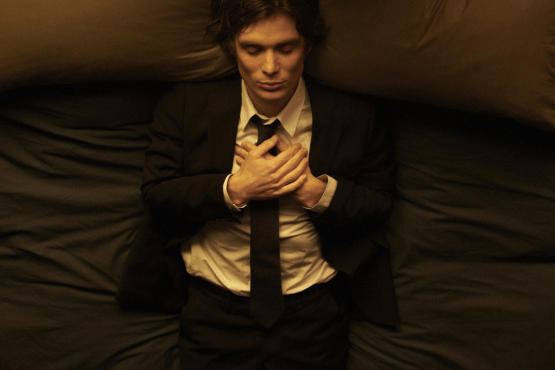 Cillian Murphy in Red Lights
Time Out rating:
<strong>Rating: </strong><span class='lf-avgRating'>1</span>/5
Time Out says
Tue Jul 10 2012
Dank urban exteriors, curtained-off chambers better suited to a Dario Argento spookfest and a humorless cast that could impale viewers with its cheekbones—these are the elements that strain for grandeur in Rodrigo Cortés's staggeringly silly ESP thriller. (Why wait for the next M. Night Shyamalan fiasco to vent your spleen when another director has beaten him to it?) Just by looking at their exhausted faces, we know that parapsychology experts Margaret (Sigourney Weaver) and Tom (28 Days Later's Cillian Murphy) aren't easily fooled. Initially, you dig their skepticism. Still, Cortés's original script would also have us believe that blind, spoon-bending mystic Simon Silver (Robert De Niro, unusually committed to the ice-cool role) could command banks of newscasters reporting on his every public move.
A showdown is imminent; long beforehand, you'll feel jerked into a confrontation with the material. The presence of dithering, white-coated Toby Jones conducting scientific experiments in a college gymnasium will only persuade brain-soft viewers of the film's seriousness. Meanwhile, birds slam into windows, De Niro levitates, and Murphy gets the crap beaten out of him in an extended bathroom fight that gives the gratuitous mauling in They Live a run for its money. Never do you sense an overriding intelligence; Cortés once found laughs and shocks within the coffin-confined Buried, but here's he's got too much room to wander into realms of the ridiculous.
Follow Joshua Rothkopf on Twitter: @joshrothkopf
Author: Joshua Rothkopf
Users say
<strong>Rating: </strong><span class='lf-avgRating'>0</span>/5