Sita Sings the Blues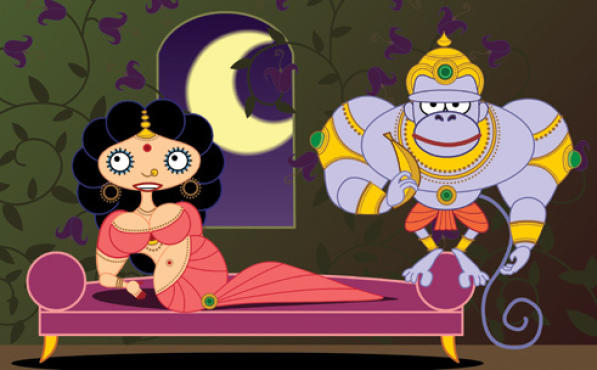 Time Out rating:
<strong>Rating: </strong>4/5
Not yet rated
Time Out says
Tue Dec 15 2009
You know the Ramayana, right? That ancient Sanskrit epic about a divine being named Rama whose wife, Sita, is snatched by demons? (The question is rhetorical.) Nina Paley's phantasmagoric toon isn't an adaptation of the Hindu text per se, though anyone unfamiliar with Valmiki's poem will know their rakshas from their vanaras before the end. Rather, this colorful, cranium-bursting film isn't about one specific tale so much as the endless ways you can present narratives; it's nothing less than a kitchen-sink deconstruction on the art of storytelling. While this cinematic version of the centuries-old tearjerker replicates 16th-century Indian art, shadow puppets break in and offer critical commentaries. Occasionally, a vixen blessed with perfectly spherical voluptousness will croon Annette Hanshaw's '20s blues tunes to complement Sita's sorrow. Meanwhile, a modern-day woman named Nina picks up a book that, oddly enough, reflects on her own relationship troubles....
Paley's penchant for mixing styles—slick computer animation, chicken-scratch comic-strip drawings, rapid-fire photo collages—only underlines the myriad of methods for spinning the same yarn, though the musical vignettes court repetitiveness. Her metaplayful approach (there's even an intermission) and integration of the personal, however, make such faults seem minor. Pairing aggressive visuals with art-history chops and anything-goes ideology, she's made something universal and completely unique.—David Fear
Opens Fri 25; IFC, or available for free at sitasingstheblues.com.Find showtimes
Watch the trailer
Release details
Cast and crew
Director:
Nina Paley
Voices:
Annette Hanshaw, Reena Shah, Debargo Sanyal
Write your own review