The House I Live In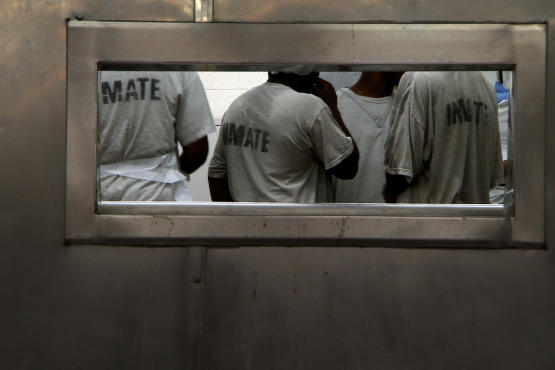 Inmates do their time in The House I Live In
Time Out rating:
<strong>Rating: </strong><span class='lf-avgRating'>3</span>/5
Time Out says
Posted: Tue Oct 2 2012
He explored war itself with Why We Fight (2005); now Eugene Jarecki takes on the War on Drugs with his latest connect-the-dots documentary. Anyone who thinks that task is less ambitious than delving into the American military-industrial complex hasn't been paying attention over the past 40 years: Ever since Nixon coined the term and declared the pusher man to be public enemy no. 1, the ongoing struggle against our nation's narco-based ills has turned into a federally funded clusterfuck of the highest order. (Yes, the pun is intended.) Interviewing convicts, addicts, dealers, sheriffs, judges and The Wire's David Simon, among others, Jarecki methodically traces the ways in which the underclass has been systematically targeted and how parasitic industries—notably those involved with corrections and law-enforcement agencies—have become War on Drugs profiteers. The human toll is always front and center, with attention paid to broken families and those caught up in what Simon calls "a holocaust in slow motion."
It's a mammoth, multiheaded hydra of a topic, so you can't exactly blame Jarecki for using a personal angle as an in. You can accuse him, however, of becoming a distraction at key points, especially regarding the discovery that his childhood nanny's son got involved with narcotics. The revelation may have precipitated his journalistic journey in the first place, but all his mulling over how his family's relocation to New York affected this elderly African-American woman keeps ceding the spotlight to his own white liberal guilt. Add in Jarecki's superfluous voiceover reiterations ("As I watched this child cry while his father was behind bars, I felt…"), and that first-person pronoun in the title becomes regrettably prescient; whenever the film focuses more on Jarecki's hand-wringing than deconstructing the war itself, you wish someone would have looked the filmmaker in the eye and just said no.
Follow David Fear on Twitter: @davidlfear
Author: David Fear
Users say
<strong>Rating: </strong><span class='lf-avgRating'>0</span>/5