Tiny Furniture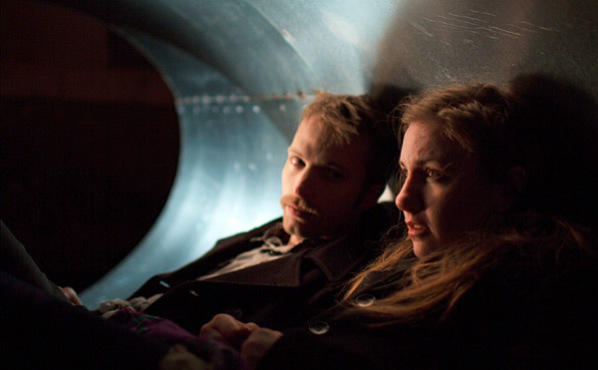 Time Out rating:
<strong>Rating: </strong>3/5
User ratings:
<strong>Rating: </strong>5/5
Rate this
Time Out says
Tue Nov 9 2010
Call it a mark of what we've come to expect (or not expect) from today's indie auteur that Tiny Furniture, a modestly dramatized NYC story, arrives on a wave of SXSW hype. Writer-director Lena Dunham, a Tribeca native and recent college graduate, plays Aura, a Tribeca native and recent college graduate. Restless and unsure of her future, Aura moves back home (Dunham's own home), where her artist-mom Siri (Dunham's own mother, sculptor Simmons) works in an antiseptic, lofty paradise. In between snide, authentic-sounding conversations with her younger sib (Dunham's own sister, Grace), Aura considers two lame suitors, romps around with a dramatic best friend and basically comes to terms with the real world.
And the funny thing? It all works reasonably well, especially if you have a yen for the urbane register of city kids and their amazingly cool parents. Dunham lacks a perceptive central idea, like filmmaker Azazel Jacobs had for his personally revealing Momma's Man (2008), shot at home with his (extremely patient) parents, Ken and Flo Jacobs. But she knows not to get in the way of the naturalism, and there are consistent peaks of sharp dialogue. You suspect Dunham walks around with plenty of blank notebooks.
Watch the trailer
Author: Joshua Rothkopf
Write your own review