The 50 most-deserving Oscar winners of all time
Movies, actors, directors, soundtracks: one list to rule them all.
By David Fear, Joshua Rothkopf and Keith Uhlich Mon Feb 15 2010
Oscar winners: The Exorcist, Best Sound, 1974
30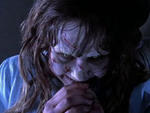 The Exorcist, Best Sound, 1974
The creativity that went into this picture is scary: First came the vocal talents of sprightly Mercedes McCambridge as the voice of the demon—treated, slowed, reversed. Then came Gonzalo Gavira, the recordist behind the trippy El Topo, who utilized mushy eggs and a plucked comb to create the sounds of head-spinning terror.—Joshua Rothkopf
29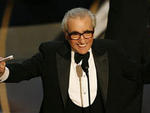 Martin Scorsese, Best Director, 2007, The Departed
The collective sigh heard around the globe was deafening: Finally. And while Scorsese's most devoted fans could cite several other instances (Taxi Driver, The Last Temptation of Christ, etc.) when the director's leadership was more revolutionary, this effort was astonishing, a punchy return to form.—Joshua Rothkopf
28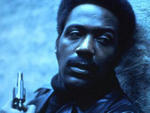 "Theme from Shaft," Best Song, 1972, Shaft
You can thank Isaac Hayes and his funky, wah-chicka-wah "Theme from Shaft" for breaking the stranglehold that Broadway-style show tunes and Tin Pan Alley standards had on the category. Suddenly, rock and soul had a real shot. And Hayes's sexy basso profundo purr makes this song one bad mutha...(shut your mouth)!—David Fear
27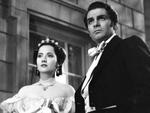 Wuthering Heights, Best Cinematography, 1940
Gregg Toland had already been experimenting with deep-focus cinematography prior to this, but his adaptation of Emily Bront's classic novel is where he starts to put some of those theories into practice. It's a trick of the light that he'd soon refine in a modest little movie called Citizen Kane.—David Fear
26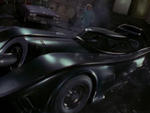 Batman, Best Art Direction, 1990
Here is a Gotham City to haunt you: Its towering spires, rain-slicked streets and smoky back alleys are clearly sprung from a feverish mind (and a tortured one: Anton Furst committed suicide two years after the film's release). The gloomy yet vital aesthetic proved influential for years to come.—Keith Uhlich
 Watch now at Amazon Instant Video
25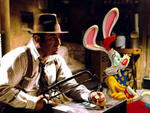 Who Framed Roger Rabbit, Best Visual Effects, 1989
All the Na'vis of today can be traced back to a manic, bow-tie-wearing bunny trading wisecracks with Bob Hoskins. Cartoon characters and human beings interact so convincingly in Roger Rabbit that the Academy had to take notice, in turn spurring a rekindled interest in old-school animation.—Keith Uhlich
24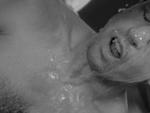 Robert De Niro, Best Actor, 1981, Raging Bull
De Niro himself was the prime mover on the project, intrigued by the animalistic nature of boxer Jake LaMotta. Martin Scorsese declined at first, but eventually came around to the idea, reinvigorated. His collaborator was prepared: De Niro gained more than 60 pounds and turned in the Method performance of a lifetime.—Joshua Rothkopf
 Buy on Amazon
23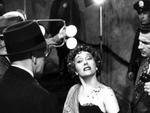 Sunset Blvd., Best Story and Screenplay, 1951
Let's give a loving, Norma Desmond--worthy close-up to the script of the ultimate Hollywood metamovie. We laugh at the faded starlet's declaration, "I am big. It's the pictures that got small." But her rejection still cuts deep. There'd be no Mulholland Drive without Billy Wilder & Co.'s acid example.—Keith Uhlich
 Watch now at Amazon Instant Video
22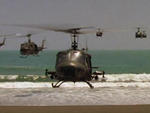 Apocalypse Now, Best Sound, 1980
From the helicopter chop of a ceiling fan to the enveloping mayhem of an attack on a Vietnamese village, Walter Murch's revolutionary use of layered, ambient noise changed the way movies could speak. Because of Murch and his crew, what you heard suddenly became as important as what you saw.—David Fear
21
La Strada, Best Foreign Language Film, 1957
The Academy inaugurated its official (as opposed to merely honorary) foreign-film award with one of vintage Italian cinema's best. Federico Fellini's circus-performer tragedy helped turn on countless Americans to the joys of reading subtitles, and significantly broadened the domestic audience for non-English-language movies. Molto grazie, Oscars.—David Fear
 Buy on Amazon
---
"I do feel ape rights is a good idea"
Here are cinema's most endearing layabouts
World-famous animators pick the best animated movies ever, including Disney and Pixar movies, cult movies, kids' movies, stop-motion, anime and more Browse the 100 best animated movies 100-91 90-81 80-71 70-61 60-51 50-41 40-31 30-21 20-11 10-1 Chances are the first movie you ever saw was animation. Exuberant, colorful and full of wonder, animation is the stuff of childhood. It introduces us to the magic of cinema, and there's no doubt that, as we researched the 100 best animated movies of all time, the nostalgia factor was overwhelming.Then again, as we polled over 100 experts in the field—from directors like Fantastic Mr. Fox's Wes Anderson, Ice Age and Rio's Carlos Saldanha, Wallace & Gromit's Nick Park, to critics and hardcore fans alike—it became clear that animation doesn't just mean kids' and family movies. Worldwide innovators have adapted the form to include action, politics, race and sex. Animation has grown up, sometimes uneasily, right before our eyes. We know you'll find something to love in our authoritative ranking of the best animated movies ever made. The timeless Disney classics. The best Pixar films. Brilliantly sophisticated modern works from Japan's cottage industry—anime—and especially from its Studio Ghibli. Films that make you weep, laugh, sing along and wish upon stars.Take some time to check out our contributors' personal lists, each one an invitation to further explore avenues of stop-motion, computer-generated imagery or good old pen-and
These films are topping our must list this month
See more in Film
---