The 50 most-deserving Oscar winners of all time
Movies, actors, directors, soundtracks: one list to rule them all.
By David Fear, Joshua Rothkopf and Keith Uhlich Mon Feb 15 2010
Oscar winners: Terminator 2: Judgment Day, Best Visual Effects, 1992
10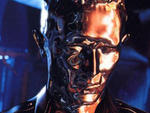 Terminator 2: Judgment Day, Best Visual Effects, 1992
Think back to the first time you watched Robert Patrick's sleek killer robot slowly regenerate its metallic surfaces like molten steel. Did I actually see what I think I just saw? Groundbreaking doesn't begin to cover what T2's four-man visual-effects team—Gene Warren Jr., Robert Skotak, Stan Winston and Dennis Muren—managed to do in this sci-fi action behemoth; game-changing would be more accurate, as every blockbuster from Jurassic Park to the Lord of the Rings trilogy would adopt the film's CGI ber alles mentality. The Academy didn't just salute a crack team of FX experts, it also nodded to the future of digital filmmaking: a series of ones and zeroes bringing flights of fancy to life.—David Fear
9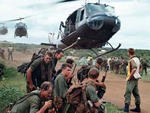 Hearts and Minds, Best Documentary, 1975
One of the rare movies to openly criticize the Vietnam War while it was still going on, Peter Davis's look at the U.S.'s imperialist jaunt in Southeast Asia portrayed the military as morally unsound goons; its win signaled an acknowledgment that the antiwar movement had reached critical mass. A damning, defining vrit landmark, Hearts and Minds also underlined the era's generation gap at the Oscar ceremony itself: After Davis read a statement from the Viet Cong during his acceptance speech, presenter Frank Sinatra publicly distanced himself from the remarks. Privately, he allegedly offered to smash the director's face in.—David Fear
 Buy on Amazon
8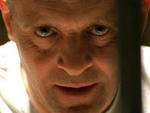 The Silence of the Lambs, Best Picture, 1992
Everyone still talks about Anthony Hopkins's fava-beans-and-nice-chianti-loving serial killer, but the movie's influence went beyond its memorable bad guy. For once, a horror film was granted industry prestige (Silence swept the top five Oscar categories, the first film of any kind to do so since 1975's One Flew Over the Cuckoo's Nest), and its disturbing flourishes were relentlessly copied by imitators both good (Seven) and bad (8MM). Yet none of them—not even the sorry sequel, Hannibal—had the benefit of Jodie Foster, whose feminist-conscious performance as novice FBI agent Clarice Starling turned the damsel-in-distress role on its head.—Keith Uhlich
7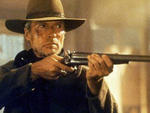 Clint Eastwood, Best Director, 1993, Unforgiven
To most of his fans, Eastwood came to the 1993 Oscars ceremony the squinty-eyed star of many a prairie showdown and police beating. He left it, though, a bona fide artist: a reinvented Hollywood player who not only performed in, but helmed and produced a Western that stands shoulder to shoulder with the best of them. Eastwood, of course, had been directing since 1971. But with Unforgiven (based on a brilliant script by David Webb Peoples that the actor had hoarded for years until he felt old enough), his wisdom suddenly seemed fully developed. These days, Clint's a thinker, not a puncher.—Joshua Rothkopf
6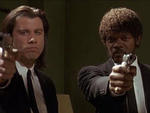 Pulp Fiction, Best Original Screenplay, 1995
Even if Oscar voters weren't ready to dub the ne plus ultra of '90s hip-nihilist cinema the best picture of the year, they couldn't deny that Quentin Tarantino and Roger Avary's formally daring script deserved a statuette. But while the duo's writing achievement was clearly revolutionary in every respect, their victory was also highly symbolic: By honoring this rhapsody to cheeseburgers and chatty killers, the Academy officially opened its arms to the maverick Sundance generation. Suddenly, an upstart Indiewood industry that had been operating on the fringes was deemed legit in the eyes of Hollywood.—David Fear
 Watch now at Amazon Instant Video
5
Hattie McDaniel, Best Supporting Actress, 1940, Gone with the Wind
McDaniel famously said that she'd rather play a maid than be one. To look at her performance as Scarlett O'Hara's servant and confidante (the first Oscar to go to a person of color) is a discomfiting reminder that minority actors, in order to work consistently, often have to play stereotypes. Yet McDaniel supplied the role of Mammy with an innate dignity that helped her rise above the script's small-minded conventions. Indeed, in some scenes it's as if she were the true master of Tara, dominating it even in her lowly position through sheer will power and personality.—Keith Uhlich
4
The Godfather, Best Picture, 1973
Everyone has their favorite moments: "I believe in America." The horse's head, spilling gore all over a studio executive's silk sheets. Sonny's tollbooth bloodbath. Connie's wedding and the carnage-montage baptism. Francis Ford Coppola's towering statement on murderous family ties continues to have a hold on our pop-cultural consciousness (see The Sopranos). An old-school epic blockbuster made with New Hollywood chutzpah, this mob drama di tutti mob dramas passed the torch to a younger generation of film brats, birthing a second golden age in the process. It was an offer the Academy couldn't—and thankfully didn't—refuse.—David Fear
3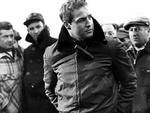 Marlon Brando, Best Actor, 1955, On the Waterfront
"I coulda been a contender!" cries Terry Malloy. Yet for the already-thrice-nominated actor who played him, the role finally turned Marlon Brando into a winner. The brooding star had revolutionized acting with A Streetcar Named Desire (1952), but his tough, tender take on Waterfront's working-class hero was something else entirely. Once the Bowery brute delicately handled Eva Marie Saint's glove, you could divide screen performances into two categories: before and after Brando. This Oscar win solidified his standing as the greatest actor of his generation—a reputation he'd try to live down for the rest of his career.—David Fear
2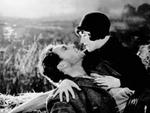 Sunrise, Best Picture (Unique and Artistic Production), 1929
Arguably the crowning achievement of the silent era, F.W. Murnau's poetic 1927 melodrama (subtitled A Song of Two Humans) pushed visual storytelling—surreal superimpositions, camera movements, expressionistic sets—to the next level. Though it technically shared Best Picture status with William Wellman's WWI drama Wings at the very first Oscar ceremony, Sunrise's singular recognition announced from the get-go that artistic merit, rather than box-office receipts (the film was a flop upon release), would be the benchmark for Best Picture winners. Whether the Academy has upheld that standard is questionable, but this early example of good taste proves that voters knew a groundbreaking masterpiece when they saw one.—David Fear
1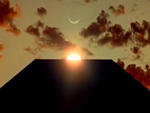 2001: A Space Odyssey, Best Visual Effects, 1969
Our consensus choice by a galaxy-wide margin, Stanley Kubrick's seismically influential special effects—landmark accomplishments in their field—were steered by an intelligence that spent years pursuing a vision of total realism. Kubrick sought out revered author Arthur C. Clarke for the ideas; he then helped pioneer (or indulge) processes like front projection and slit-scan animation, to painstakingly create sequences of eerie unearthliness. Miniature models took on epic gravity. A giant 30-ton human guinea-pig wheel, constructed to create the illusion of zero-G weightlessness, was built at a cost of a $750,000 (staggering in 1960s dollars). All of it was meant to stun audiences and expand minds. Mission accomplished, Stanley.—Joshua Rothkopf
---
You might also like
"I do feel ape rights is a good idea"
Here are cinema's most endearing layabouts
World-famous animators pick the best animated movies ever, including Disney and Pixar movies, cult movies, kids' movies, stop-motion, anime and more Browse the 100 best animated movies 100-91 90-81 80-71 70-61 60-51 50-41 40-31 30-21 20-11 10-1 Chances are the first movie you ever saw was animation. Exuberant, colorful and full of wonder, animation is the stuff of childhood. It introduces us to the magic of cinema, and there's no doubt that, as we researched the 100 best animated movies of all time, the nostalgia factor was overwhelming.Then again, as we polled over 100 experts in the field—from directors like Fantastic Mr. Fox's Wes Anderson, Ice Age and Rio's Carlos Saldanha, Wallace & Gromit's Nick Park, to critics and hardcore fans alike—it became clear that animation doesn't just mean kids' and family movies. Worldwide innovators have adapted the form to include action, politics, race and sex. Animation has grown up, sometimes uneasily, right before our eyes. We know you'll find something to love in our authoritative ranking of the best animated movies ever made. The timeless Disney classics. The best Pixar films. Brilliantly sophisticated modern works from Japan's cottage industry—anime—and especially from its Studio Ghibli. Films that make you weep, laugh, sing along and wish upon stars.Take some time to check out our contributors' personal lists, each one an invitation to further explore avenues of stop-motion, computer-generated imagery or good old pen-and
These films are topping our must list this month
See more in Film
---