Buzzy breakfasts in Lincoln Park
By Time Out editors Wed May 23 2012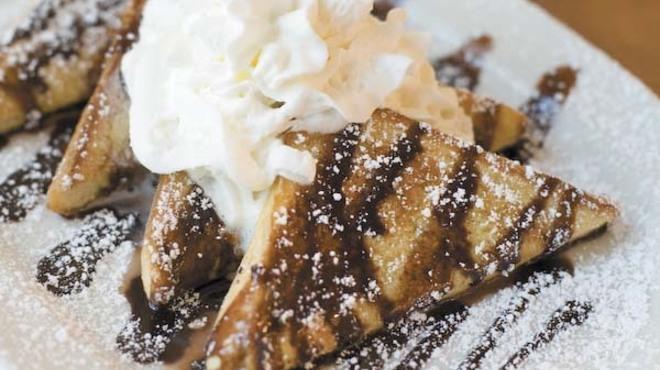 Lincoln Park:Taste Nutella Fresh Toast at Jam and Honey in Lincoln Park.� Photograph: Martha Williams
Floriole Cafe & Bakery This airy, sunlight-filled bakery is not merely a pleasant place to sit and have an espresso—it's also home to what is, hands down, the best croissant in the city. (The tea cakes aren't bad, either.) 1220 W Webster Ave (773-883-1313).
Jam 'n Honey The shtick here: jars of jam and Nutella on every table, meant to spread on whatever you order. But we prefer to focus on the less sweet side of the menu, like a very respectable breakfast burrito with eggs, goat cheese, spinach and mushrooms—a real health nut's breakfast if it weren't for the tortilla and the sheer heft of the thing, which could feed two adults. The pancakes are a step or two above standard issue. 958 W Webster Ave (773-327-5266).
2Sparrows What happens when two Trotter's alums join forces to open a breakfast-and-lunch spot? Foie gras "pop tarts," that's what. Our favorite dishes are the honey-lemon doughnuts, big bowls of Israeli couscous and a soufflé-like slice of quiche. It's buzzing here and for good reason. 553 W Diversey Pkwy (773-234-2320).
You might also like
---