The 100 best sci-fi movies
Leading sci-fi experts, filmmakers, science fiction writers, film critics and scientists pick the best sci-fi movies ever made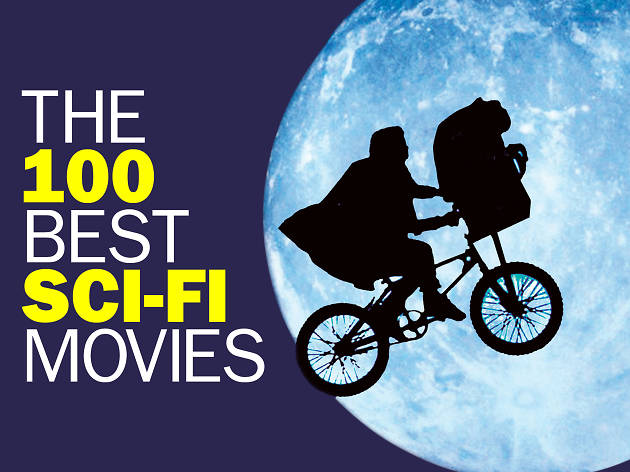 This is a golden age of science fiction cinema. Wander into your local multiplex and you're faced with limitless sci-fi movies featuring aliens and superheroes, giant robots and dystopian futures, all presented in shimmering 3D with top-of-the-line special effects. But how did this popular but critically frowned-upon genre go from cardboard spaceships on strings at the local drive-in to the world-conquering pinnacle of blockbuster success? To find out, we created 'The 100 best sci-fi movies', a definitive overview of the genre from the silent spectacle of 1927's 'Metropolis' to the intimacy of 2013's 'Her'.
To make the list, we polled the leading lights of both science and science fiction, from physicists to authors, from Oscar-nominated filmmakers to the stars of film and TV. Where else can you find 'Pacific Rim' director Guillermo del Toro rubbing shoulders with 'Game of Thrones' creator George RR Martin, or C-3PO himself, Anthony Daniels, trading favourites with Nobel Prize-winning geneticist Sir Paul Nurse? The result is an epic feature that celebrates the established sci-fi movie masterpieces while also finding room for those small-scale oddities you might have missed. We hope it'll serve not just as a fun read for fans of science fiction, but as an inspiration for directors, writers and budding scientists. Just look at the wonderful things you can create with a little imagination.
Produced by Alex Plim. Written by Geoff Andrew, Catherine Bray, Dave Calhoun, Cath Clarke, Alex Dudok de Wit, Eddy Frankel, Tom Huddleston, Trevor Johnston, Joshua Rothkopf, Anna Smith and Keith Uhlich.
How many sci-fi movies have you seen?
Think you're a hardcore science fiction geek? Or are you just beginning to explore the galaxy of wonders that is sci-fi cinema? We reckon the average punter has seen about 28 of the films on our 100 best sci-fi movies list. Can you do better?
Read more
Who voted in our top 100 sci-fi movies countdown?
Leading sci-fi experts, filmmakers, science fiction writers, film critics and scientists pick the best sci-fi movies ever made
Read more