The 50 best comic book movies
Join director Edgar Wright and Time Out's film team as we count down the 50 best comic book movies, from superhero blockbusters to inventive indies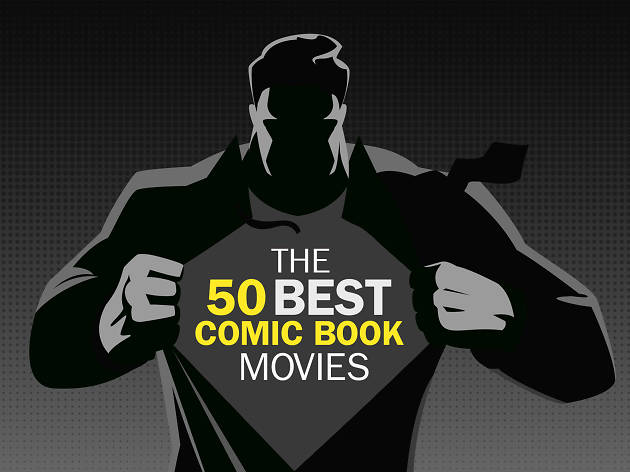 Fasten your cape, buckle your utility belt and pull your underpants over your trousers as we count down the 50 best comic book movies, with occasional commentary from 'Shaun Of the Dead' and 'Scott Pilgrim' director Edgar Wright.
Whether you're into Marvel movies or their rivals DC; brooding anti-heroes or spandex-clad defenders of justice; tales of action, adventure, murder, mayhem or, er, record-collecting, we've got it all here.
NOTE To make room for a few more interesting choices, we've grouped film series together. So if you're wondering where Tim Burton's 'Batman' is, look under 'Batman Returns'.
Agree with our list? Did we miss out your favourite? Talk to us on Facebook or leave a comment below.
Grab a piece of the action
Need more explosions in your life? Check out Time Out's definitive list of the best action flicks.
Read more