The top ten unlikely screen romances
Romance blossoms in the most unlikely of places
By Tom Huddleston and Anna Smith
As Shakespeare famously wrote in 'Romeo and Juliet', the course of true love never did run smooth… and that's when both participants are relatively straightforward sixteenth-century teens. When one of you is a car, a computer or a country, another layer of complexity is added to the courtship process. Time Out's film writers round up their favourite oddball romances, a list which brings an entirely new definition to the term 'alternative lifestyle'.
Do you disagree with our selection? Want to point out something we've missed? Please let us know in the comments below.
3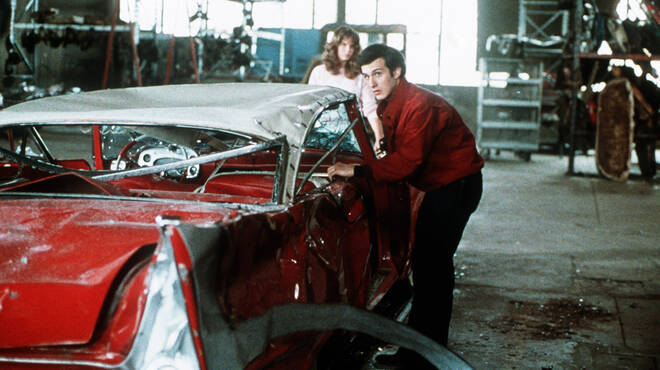 Man and car
Star-crossed lover no. 1
Arnie Cunningham (Keith Gordon)
Star-crossed lover no. 2
Christine, a 1958 Plymouth Fury convertible
The meet cute
It's love at first sight, as bookish Arnie buys beat-up Christine (with over 93,000 miles on her clock), gets her spruced up and sets about flashing this chrome-plated, cruise-controlled cutie off to all his friends. Kudos achieved!
Happily ever after?
When Arnie finds out that his erstwhile paramour has been responsible for a rash of local murders, the mother of all break ups ensues, with one partner slammed through the windscreen onto a convenient impaling spike, and the other crushed into a small cube. Ah, l'amour!
Words of love
'You better watch what you say about my car. She's real sensitive.'
Read the Time Out review of 'Christine'
---
So you like romance? You're in luck...
We've brought together 101 experts to choose the 100 best romantic movies ever made. These are people who know romance, from filmmakers and actors through to critics and journalists.
There is something here for all lovers. Smash-hit chick flicks. Romcom faves. Forbidden love. Epic tales of lovers washed away by the tide of history. 1980s teen classics that you still see through 15-year-old eyes. Heartbreaking films that we defy you to watch without sobbing.
Take a look at the 100 best romantic movies
---
Discover the 100 best romantic movies
Regular Time Out film features
The best films now showing
Has the biggest heart of any film you'll see this year
A brilliantly black vigilante Scandi-comedy
Marion Cotillard gives (another!) Oscar-worthy performance
See more Time Out film reviews
Read a review of...